Picasso's Women of Algiers isn't even his best work – its $179m sale is all down to clever PR
The painting fetched a world-record auction price at Christie's in New York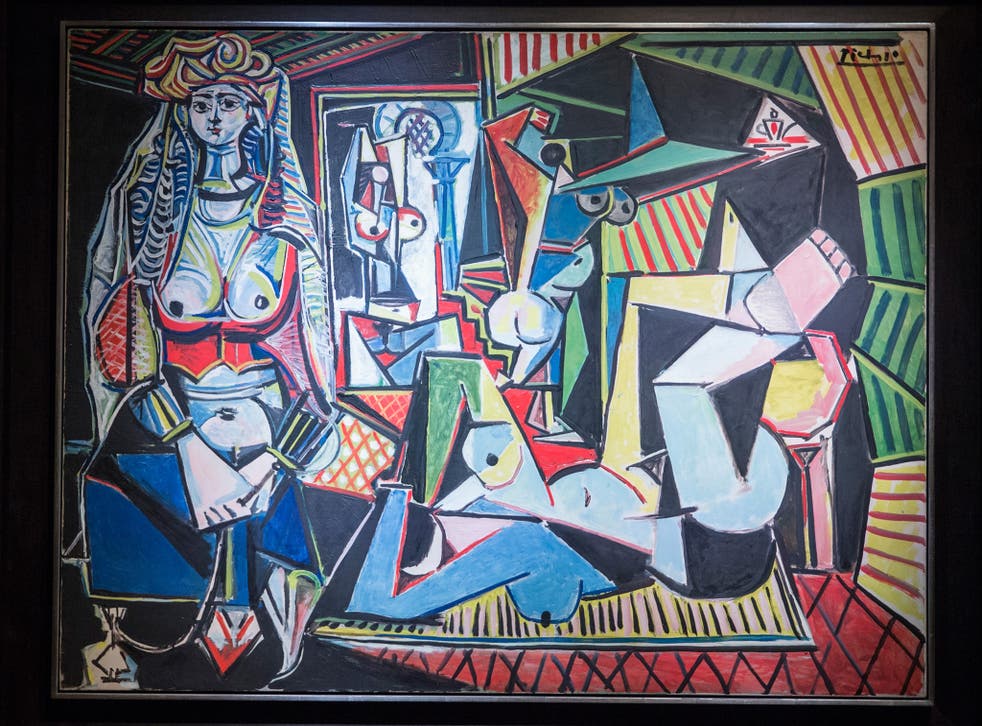 The ridiculous price that Women of Algiers (Version O) has fetched at auction has nothing whatsoever to do with its value as a work of art. It is a fine painting in its own right, of course, but no finer than many other paintings by Picasso.
There are always so many paintings by Picasso, from the great to the fairly good, from the indifferent to the downright bad, to choose from because he knocked out so many. He just couldn't stop himself. More than 10,000 at least. Compare that with the tally of Vermeers, which currently stands at thirty-four – or perhaps thirty-five.
What is more, it was painted during the 1950s, when Picasso's talents were widely regarded as having entered a period of decline, a decade during which he often reprised familiar themes again and again. This was a decade when his work was still widely derided by the critics. A lonely few still regarded him as a luminary – David Hockney was one of those young admirers – but many others disagreed.
This one is a jazzy, colourful pot pourri of a work, into which Picasso tosses motifs from throughout his life – Les Demoiselles d'Avignon (1909) is in here in part, as is the great Cubist experiment. It also refers to a work by a great predecessor, Delacroix. Picasso always had so much to draw on.
It takes in nude courtesans, and it also nods in the direction of politics in its reference to the Algerian uprising, which means that we can prize it - just as we have always prized Guernica, and quite justifiably so in that case – for being on the side of right thinking too.
He was forever turning and turning about his chosen themes, his chosen mannerisms, and this is a colourful example of a man doing just that during his seventies. This passion for reprising old themes would completely take him over in the years before his death.
Why has it fetched so much then? Its price has something to do with the skill of the Picasso Foundation, which exists, in part, to sustain the monetary value of Picasso's legacy, to keep the name of the master in the limelight.
Four years ago an ambitious exhibition of the work from 1945-62 – a period until then much neglected – went on display at the Gagosian Gallery in London, accompanied by a swingingly handsome catalogue. Picasso's great biographer, John Richardson, was on hand to promote it. That exhibition was designed to draw serious attention to that which, until then, had been little attended to – the Picasso of the post-war period.
We had all been convinced that he poured forth works of genius during, say, the Blue period and the Cubist period, but there was much else waiting to be talked up, wasn't there? The dealer Larry Gagosian, writing in the catalogue, spoke of Picasso's 'renaissance' during those years, of his 'transcendent approach' to art making, of his intense creative energy, and all the rest of the blah.
Now the strategy has worked. A work from that decade has broken all the records.
Join our new commenting forum
Join thought-provoking conversations, follow other Independent readers and see their replies