Picture preview: A Moving Masterpiece
China's Mona Lisa animated for blockbuster show
Picture preview: A Moving Masterpiece

Show all 10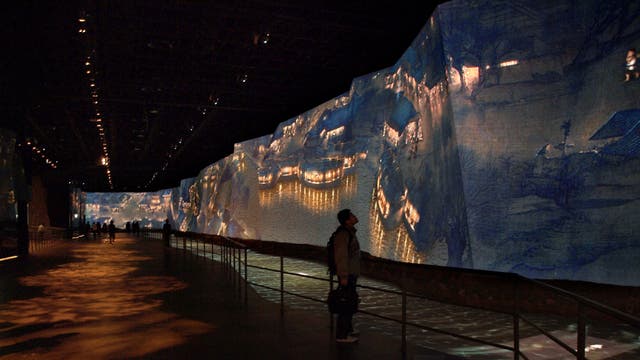 The Moving Masterpiece exhibition is a 128m by 6.5m animated reproduction of the painting Qing Ming Shang He Tu - a national treasure painted by Song artist Zhang Zeduan in 11th Century. Over 30 times bigger than the original, the installation was the star attraction of the China Pavilion at the Shanghai World Expo in 2010 and has now toured Shanghai, Hong Kong, Macau, Taipei and Tai-Chung attracting over 10 million people.
In this picture gallery of the reproduced painting (above), Andrew Nugee, the chief executive officer of multimedia provider imagineear, who has been instrumental in ensuring the exhibition, gives insight into the importance of this blockbuster show in China and it's historical and cultural significance.
Scroll through the images to find out more.
Join our new commenting forum
Join thought-provoking conversations, follow other Independent readers and see their replies