Portfolio: Emma Phillips's extraordinary images of Western Australia's salt mines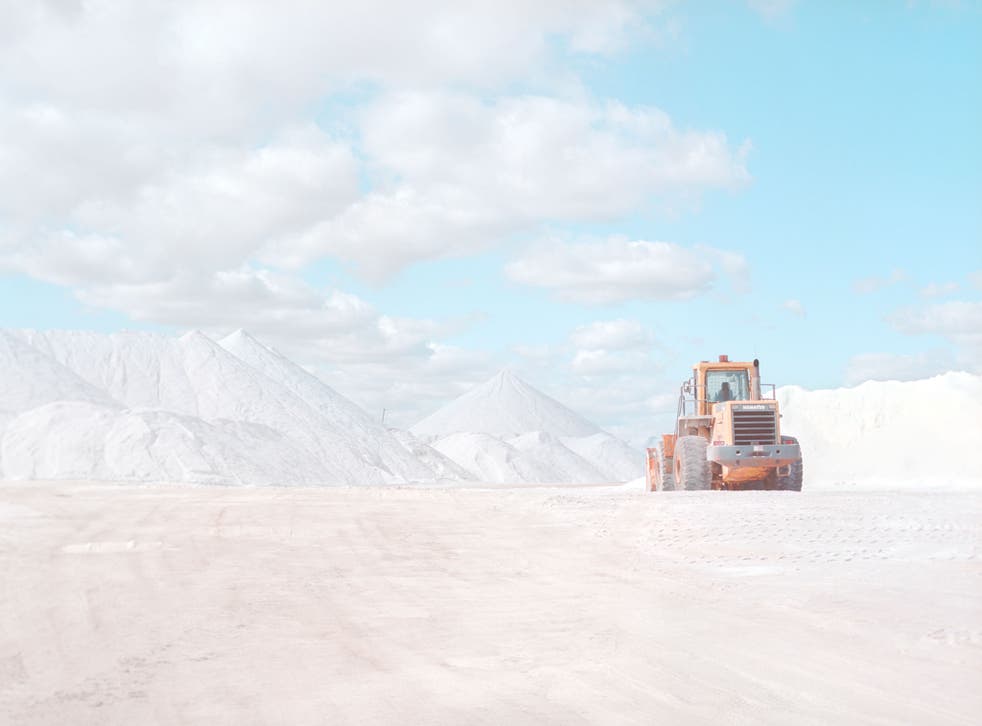 On first viewing, it could be the setting of a sci-fi film or a landscape somewhere in the Antarctic. But these extraordinary images were actually taken at a salt mine in the far hotter climes of Western Australia.
So otherworldly do these glistening man-made piles of salt look, it sometimes takes the jarring presence of a caravan, a tractor in the distance, or an abandoned crane to give the shots a sense of reality.
The series is the work of 24-year-old Australian Emma Phillips, who has compiled the images in a book called Salt. "I'd been looking for industrial landscape locations to photograph for a while but was finding it difficult because I was doing weekend trips while I was based in Melbourne and couldn't find anywhere remote enough," recalls Phillips, who took the images in 2010.
"I decided to go into the desert for a few months to look around, sleep in a swag [portable bedroll], and just get some peace and quiet. It was towards the end of the trip that I came across the salt mine."
Portfolio: Emma Phillips's 'Salt'

Show all 4
Having spent a few days camping near the mine on the inhospitable Nullarbor Plain, Phillips scouted the location prior to shooting to get a sense of the place. She then entered the mine – simply walking through the gates – and took all the photographs in just a few hours.
Phillips framed the images to enhance the sense of scale and capture a feeling of endlessness – a feeling made possible because when she took the pictures, the salt mine was actually no longer in use, the machines that hint at its former role only serving to make the setting all the eerier.
For more: emmaphillips.net. 'Salt' is published by Perimeter Books (perimeterbooks.com/emma-phillips-salt)
Join our new commenting forum
Join thought-provoking conversations, follow other Independent readers and see their replies