What will happen to the arts under another Tory government?
It isn't all tax breaks for the arts and a "comprehensive" review of the BBC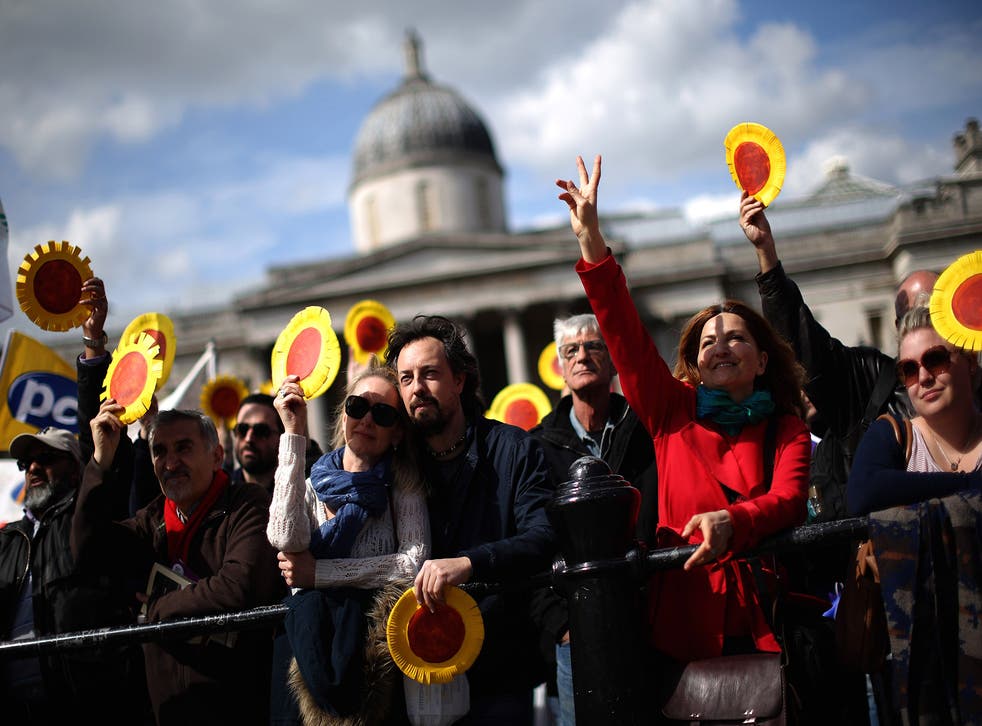 Prior to the election shadow culture secretary Harriet Harman warned that another Tory government "would continue to devalue creativity in education and would take public spending back to levels seen before the Arts Council had even been conceived of." Well, she would, wouldn't she?
But since David Cameron secured a majority Conservative government this morning some worried people have been predicting the demise Britain's booming culture industry.
Arts minister Ed Vaizey has previously said "no party can promise to maintain arts funding" and has warned, in what has been interpreted as a precursor to encouraging American-style arts philanthropy, that the government needs to commit to "to new and imaginative ways of supporting the arts".
Businesses in the arts and culture industry contribute an estimated £6 billion of gross value added (GVA) to the UK economy and yet theatre, television and bodies such as Arts Council England are expected to face some of the deepest cuts as part of the Tory plan to reduce the deficit.
We have already seen days of strikes at one of the great British art institutions, The National Gallery in London, over what seems to be a Tory trend - to privatise key services.
Quite what impact the next five years of government policies will have on arts and culture in this country – or more precisely where the cuts are going to strike and when – is about as murky as the cups of coffee those of us who stayed awake during Election Night have been drinking.
However, here's what we do know:
The Tories have promised tax relief for the creative industries.
The television licence fee will be frozen for the electorate – although this comes with the caveat "pending charter renewal".
The obvious flipside of the latter is bad news for the BBC's funding. The corporation's Royal Charter must be renewed by the end of 2016 which leaves just 19 months for the Tories to organise a "comprehensive review" of the Beeb's funding and structure.
And although central government funding for Arts Council England has been in steady decline – and is braced for more slices now the Tory has its own mandate – its chief executive Darren Henley is optimistic about the future for arts under the Conservatives.
"We're confident that in the coming weeks we'll be working with a team in Government that understands the value that arts and culture can bring," he said.
"In the last parliament we saw arts and culture get a more favourable grant in aid settlement than many for 2015/16. We've also seen an £18 million increase in the money going to Music Education hubs."
But David Lan, the acclaimed artistic director of the Young Vic, told the Independent in January that recent cuts had made life difficult for the arts right across Britain.
"If I was starting now what I started ten or 12 years ago, I doubt very much that I would have been able to do it. It is much, much harder now and that is a big deal," he said. "But what really worries me is that the damage done by the cuts will really only be evident in five or 10 years' time, by which stage it will be too late.
"What I don't understand is the intellectual consistency of the position which says we will invest in roads, bridges and housing and not the arts."
Stephen Deuchar, director of the Art Fund, also warned earlier this year that cuts to local authority budgets in particular had put intense pressure on local museums, galleries and cultural institutions.
The Guardian's Jonathan Jones claims that another five years of Cameron's premiership will reduce the arts to a national joke. He predicts that the "tragedy" currently unfolding at the National Gallery, plus the recent spate of museum and gallery directors who have resigned, is heralding "a larger disaster".
Whether they're taking Vaizey's advice of finding "imaginative" ways of supporting the arts or simply taking control out of desperation some major players in the British arts scene have already signalled they'll take matters into their own hands.
W1A and Spaced star Jessica Hynes this morning offered up 20 days of her time for free to comprehensive schools around the country. Why? "If you believe in quality arts education for the 93 per cent of children who are not privately educated you can lend support at @artsemergency. I do and am hoping to be part of a fundraiser for them soon," she told The Independent.
Within minutes of offering to visit schools Hynes had received "yes pleases" from more than twenty and says she is committed to "offering support, inspiration and mentoring in the arts." Hers is an example of how, no matter how squeezed resources get, artists are a resourceful bunch who will always find a way.
Join our new commenting forum
Join thought-provoking conversations, follow other Independent readers and see their replies