A 100-year-old church has been transformed into a vibrant skate park
A street artist ran wild in the space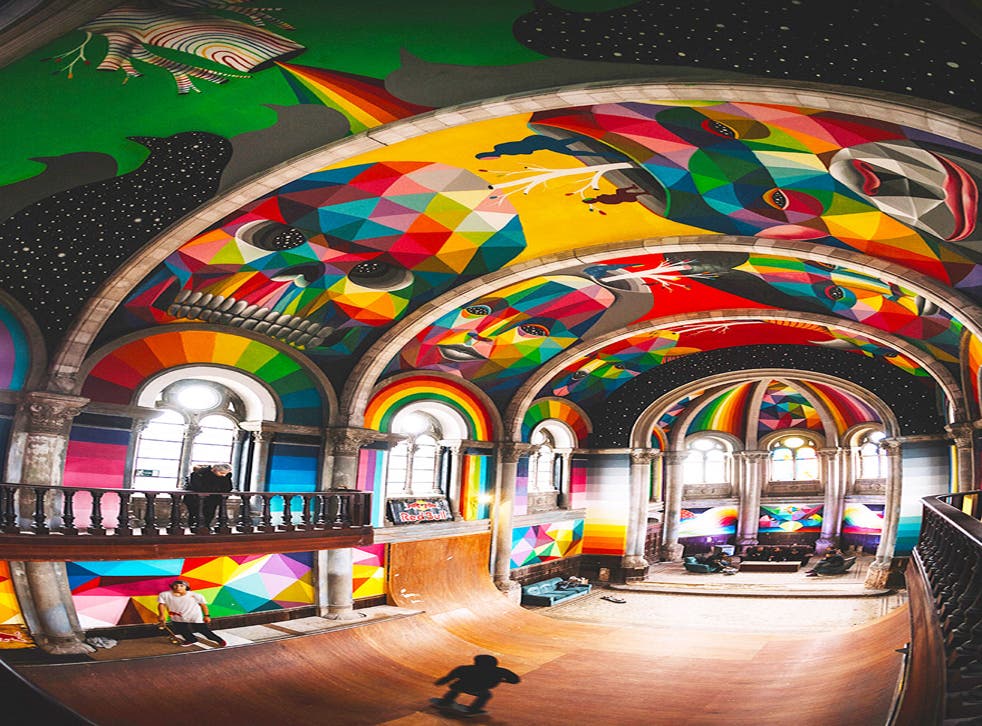 A disused church in the Spanish city of llanera has been given a new lease of secular life.
First, it was turned into a skate park by La Iglesia Skate, and now the building has been covered in psychedelic, isometric patterns by street artist Okuda San Miguel.
Named Kaos Temple, the space was made with the help of Red Bull, and Verkami described it thus:
"[Miguel's] iconic artistic piece Kaos Star represents a colorful and isometric rose of the winds that tries to tell us that it does not matter were you are, or what you are doing, what matters are your own goals."
For more hedonistic building project porn, you might enjoy Estonia's 230ft organ that's played by the sea, and giant wooden megaphone that allows passers-by to listen to the forest.
Before and After:
Join our new commenting forum
Join thought-provoking conversations, follow other Independent readers and see their replies