Art export ban should be extended to stop 'worrying' flow of treasured works from UK, says shadow culture secretary
Michael Dugher wants to extend current temporary ban, giving museums more time to raise money to save works
Nick Clark
Arts Correspondent
Monday 28 December 2015 11:45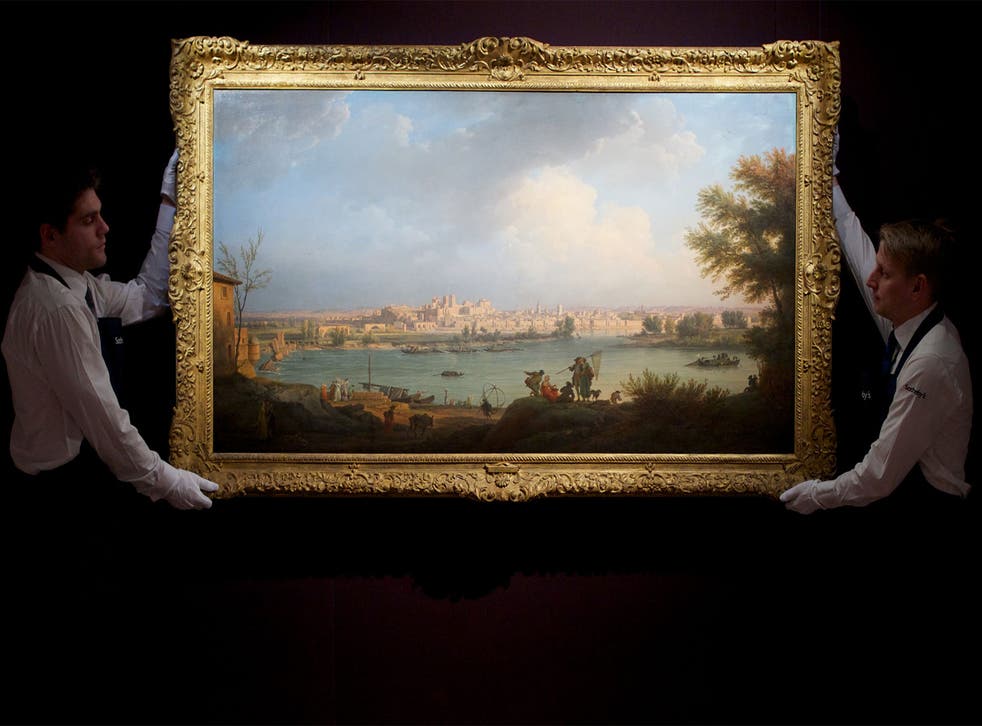 Temporary export bans used to stem the "worrying" flow of treasured artworks from Britain should be extended, to give fundraisers more time to save them for the nation, Labour's culture spokesman has said.
Works by artists including Rembrandt, Picasso, Poussin and Raphael have been lost to foreign collections in recent years after British buyers failed to emerge in time.
Michael Dugher, the shadow culture secretary, wants the export ban extended from six months to at least two years because, he says, the current system is "failing". The ban can be enforced to allow UK institutions time to raise money to match the sale price agreed with a foreign buyer and save works "of outstanding aesthetic importance" for the nation. If there is a serious intention to purchase, the ban can be extended by a further six months to finish fundraising.
But the deadline is "clearly not long enough" to put fundraising measures in place, Mr Dugher told The Independent. "Unless we change the rules, the trend will accelerate," he said. "Museums across the country have faced heavy government cuts since 2010 and are in no position to find millions to save these objects. The six-month bar placed on export is inadequate."
There are currently eight objects under temporary export deferral, including a 15th-century painting by the workshop of Dutch painter Dieric Bouts the Elder worth £3.3m.
Only last week, culture minister Ed Vaizey put an export deferral on a painting worth £30m to provide an opportunity to save it for the nation.Portrait of a Young Man in a Red Cap, by the 16th-century Italian Old Master Pontormo, was believed lost for more than two centuries before its rediscovery in a private art collection. It dates from the 1530s and is one of only 15 portraits by Pontormo to survive.
The value of art exports from Britain hit a record high in 2014, according to a study by Thomson Reuters. It found that £11.3bn-worth of art was exported from the UK in the year to April 2014, up 7.6 per cent on the previous year and up from £5bn in 2005.
The study revealed that Britain denied export licences to art worth £13.9m over the same period. But of the 22 works placed under temporary export deferral, only eight were saved from export overseas.
The scheme has proved successful in some cases, with works including a self-portrait by Sir Anthony Van Dyke, the Wedgewood Collection, Manet's portrait of Mademoiselle Claus, and Titian's Diana and Callisto saved for the nation.But Poussin's The Infant Moses Trampling Pharaoh's Crown and Picasso's Child with a Dove are among those to have gone.
The Independent was unable to reach a representative of the Department for Culture, Media and Sport for comment.