BP Portrait award 2015: Three-time runner-up Michael Gaskell makes final shortlist (again)
He's come second three times – will the prize be his this year?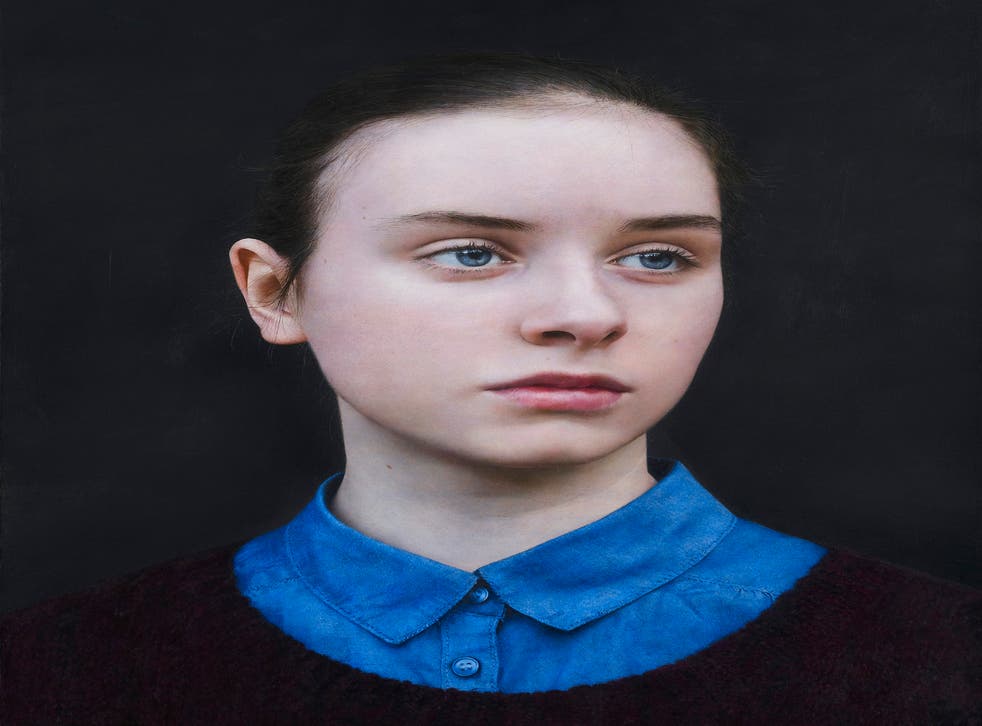 An artist who has been a runner-up to the prestigious BP Portrait Award three times has yet again been named among this year's trio of finalists.
Leicester-based Michael Gaskell's photo-realist painting of his 14-year-old niece, Eliza, is among the three portraits still eligible to take this year's prize.
He is up against Israeli artist Matan Ben-Cnaan's oil painting of a friend and their stepdaughter, and Spanish painter Borja Buces Renard's portrait of his mother and brother.
Mr Gaskell, 52, has made the shortlist five times, winning second prize in 2003, 2009 and 2010.
"I hope this painting conveys a sense of Eliza's growing confidence as she develops into a woman but retains some of the self-consciousness which was also present at the time," he said.
Artists from almost 100 countries submitted works for the annual competition and exhibition at the National Portrait Gallery in London.
The judges, who include historian Simon Schama, drew up the shortlist from 2,748 portraits from 92 countries.
The winner will receive £30,000 and a commission worth £5,000 to paint a portrait for the National Portrait Gallery's permanent collection.
This year artists were allowed to email images of their work for the first round of judging.
The gallery's deputy director Pim Baxter said: "This year saw the highest number of entries to the BP Portrait Award, which the gallery had hoped might be the case when we introduced the digital stage of the process, allowing more artists to have the opportunity to enter.
"It was good to see even more international artists entering and my fellow judges and I were impressed by the different styles of portraiture, some quite new to the exhibition, and intrigued by the 'stories' behind the portraits."
Join our new commenting forum
Join thought-provoking conversations, follow other Independent readers and see their replies