Claude Monet water lilies painting sells for £32m in second highest sale for his work
'Nympheas' from 1906 was sold to an anonymous bidder in London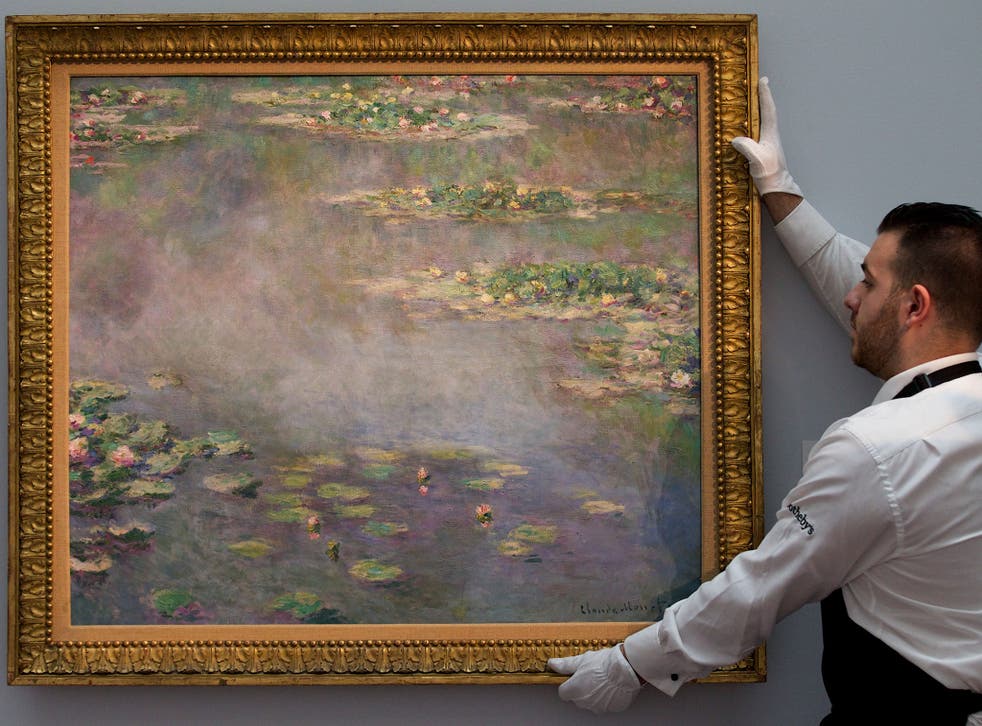 One of Claude Monet's famous water lilies paintings has sold for £32 million at Sotheby's in London – the second highest price ever paid for his work at auction.
"Nympheas" was released to an unknown bidder after first debuting in a major Monet exhibition at Paris' Galerie Durand-Ruel in 1909. The French artist is believed to have painted the artwork in 1906.
Monet's iconic Impressionist masterpiece has been displayed in some of the world's most prestigious galleries, including New York's Museum of Modern Art and Paris' Musee National d'Art Moderne.
But while "Nympheas" fared well at auction yesterday, "Le Bassin aux Nympheas" from the same series holds the record for a Monet painting after fetching £40.9 million at Christie's in 2008.
Overall there are around 250 oil paintings from Monet's water lilies series. The collection was his main focus during the last 30 years of his life and seminal in modern art.
Pier Mondrian's "Composition with Red, Blue and Grey" was another big seller at Sotheby's on Monday. The Dutch artist also achieved the second highest-price paid for one of his paintings at auction.
The large, brightly-coloured 1927 painting was sold for £15.2 million and was included in Mondrian's 1971 retrospective at New York's Guggenheim.
Mondrian's bold work has influenced fashion designers such as Yves Saint Laurent.
Join our new commenting forum
Join thought-provoking conversations, follow other Independent readers and see their replies