David Lister: If it's wrong to black up for Othello in a play, it's just as bad in an opera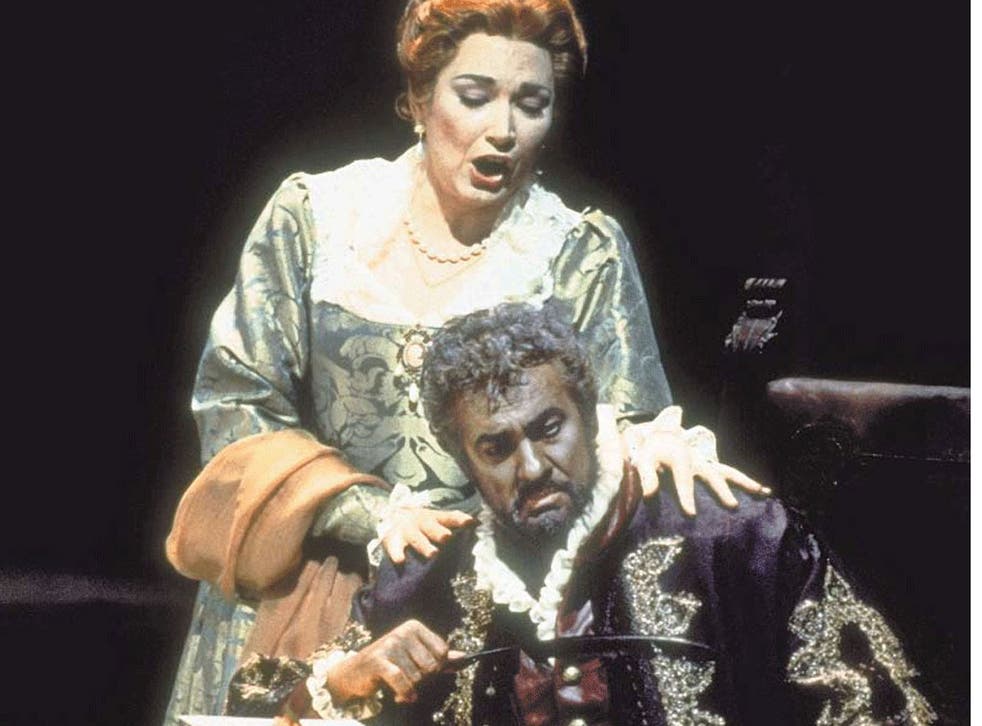 We all know that it is one of the truisms of 21st-century theatre that a white actor can no longer play Othello.
Laurence Olivier may have done it, but that was a long time ago, and now it is seen, from the National Theatre downwards, as insulting not just to black actors (though that is most certainly a crucial part of the argument) but to black people generally to have a white actor "black up" to play the part.
For some time I was unsure about the validity of this general decree that seemed to have been passed in the theatre world. I worried that the play was simply not being performed, and that some of our greatest actors were being deprived of one of Shakespeare's greatest roles and deprived of the chance to measure themselves against Olivier. I questioned it in this paper and in other forums.
But we can all change our minds, and now I am less sure. I can see that it is indeed not easy to accept a white man pretending to be black, not easy to accept when so many fine black actors still find it hard to get work. Of course, many black actors now play white roles, but they are not roles that focus on race and skin colour as Othello certainly does; so, it still seems wrong to deprive black actors of the most famous black character in stage history. That is why no theatre director would even consider it now, why Sir Nicholas Hytner at the National theatre will be directing the brilliant black actor Adrian Lester in the part in the autumn.
But through the years of debate over this, one aspect always struck me as woefully ironic. At the very same time that it became unthinkable to consider a white actor playing Othello at, say, the National Theatre, down the road at the Royal Opera House, Placido Domingo, arguably the most famous opera singer in the world, would "black up" to play that same part in Verdi's Otello, and not one single voice was ever raised in protest.
That, I would argue, was pretty strange. Does the fact that one is singing rather than speaking a part change the rules?
So why come back to this subject now? The reason is that for the first time since 2005, the Royal Opera is to stage Otello. It will be performed next week as part of the World Shakespeare Festival, The lead role will be sung by the Latvian tenor Aleksandrs Antonenko. When I asked the Royal Opera House whether he would be blacking up, I was told that decisions would be taken in rehearsals, and there was no firm answer yet. It was more likely that his face might be a slightly darker colour. I'm not sure that any such gradations of change in skin colour would make the issue any more palatable.
Well, we shall see next week, exactly what course the Royal opera takes. What the first production at Covent Garden in seven years must do is establish a firm policy for the future. It still seems to me mad that theatre and opera can be judged by different standards when it comes to such a sensitive question.
Small screen sees the unkindest cuts of all
When cuts to arts companies were announced a year or two back, there was no end of protest, articles in the press and public meetings with star actors and actresses railing against such philistinism. But this week it was revealed that television spending on the arts has plummeted, with the BBC, ITV, Channel 4 and Channel 5 spending a total of £44m on arts and classical music in 2011, compared with £72m in 2006 and £48m in 2010. There has been no protest, very little coverage, not a single public meeting or demo, no starry names called upon to lament such a decline.
Yet I would argue that a single arts programme on TV is seen by far more people than see an entire run of a play at the National Theatre or anywhere else. TV is actually the biggest arts provider in the country. So, why the silence?
A diamond geezer who's still front-page news
A few days before Bob Diamond announced his resignation from Barclays, The Sun run a front-page headline calling for him to quit. The headline, taking up most of the front page said: "Sign On You Crazy Diamond". I chuckled at the clever play on the classic Pink Floyd track "Shine On You Crazy Diamond", an elegy from the band to their founder member Syd Barrett. But, after chuckling, I did wonder how many readers would have got the joke. We all tend to assume that the treasured tracks in our own record collections are universally known. But, I suspect few young readers of The Sun, or indeed any paper, would have necessarily been familiar with the song. The headline was probably written by a fan of a certain age, who fondly assumed that Pink Floyd's words were common currency. Like many cultural references, though, they have a limited time span.
d.lister@independent.co.uk
twitter.com/ davidlister1
Join our new commenting forum
Join thought-provoking conversations, follow other Independent readers and see their replies