Defaced Craigie Aitchison portrait bought by National Portrait Gallery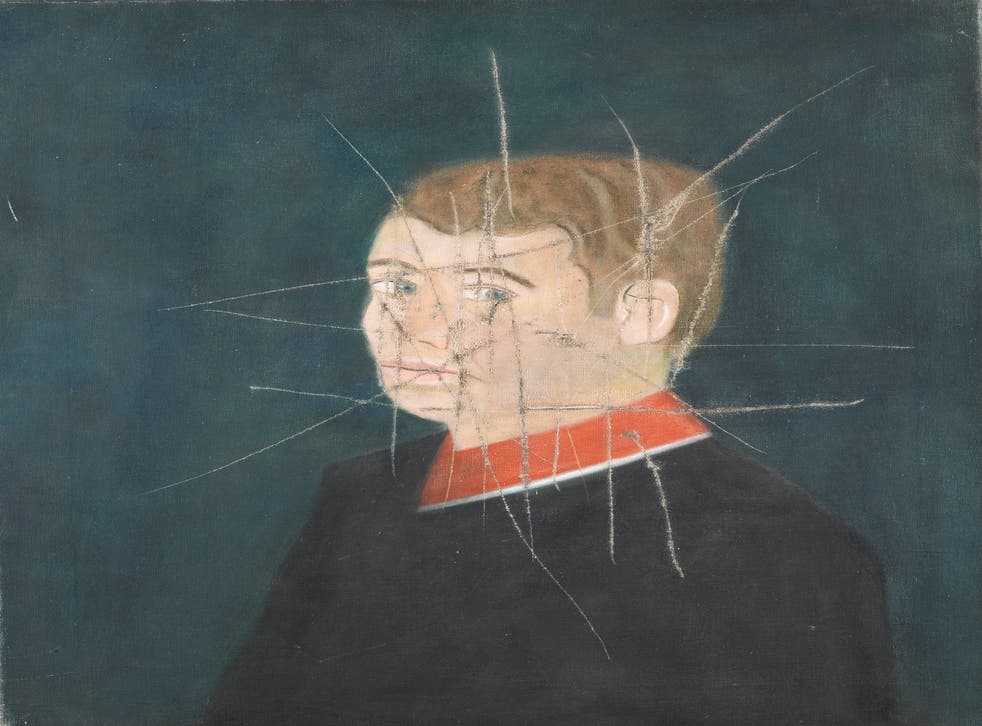 A self-portrait defaced by the artist after an onlooker called it "flattering" is going on display at the National Portrait Gallery complete with slash marks.
Scottish artist Craigie Aitchison, who was known for his aversion to self-promotion, cut the portrait after a visitor to his studio said the painting made him look good.
But he was later persuaded by the National Gallery's head of conservation Martin Wyld to let him restore it, with the lacerations remaining visible.
The painting remained in the artist's possession until his death in 2009 and the National Portrait Gallery has now bought it, with funding from the likes of fashion designer Sir Paul Smith.
Paul Moorhouse, the gallery's curator of 20th century portraits, said: "Craigie Aitchison was a highly distinctive artist whose singular vision was rooted in an acute sensitivity to colour and subtle implications of meaning.
"We are delighted that this fascinating self-portrait survived the artist's momentary destructive doubts and can now be seen by future generations."
PA
Join our new commenting forum
Join thought-provoking conversations, follow other Independent readers and see their replies