Emin: Torch role a 'surreal dream'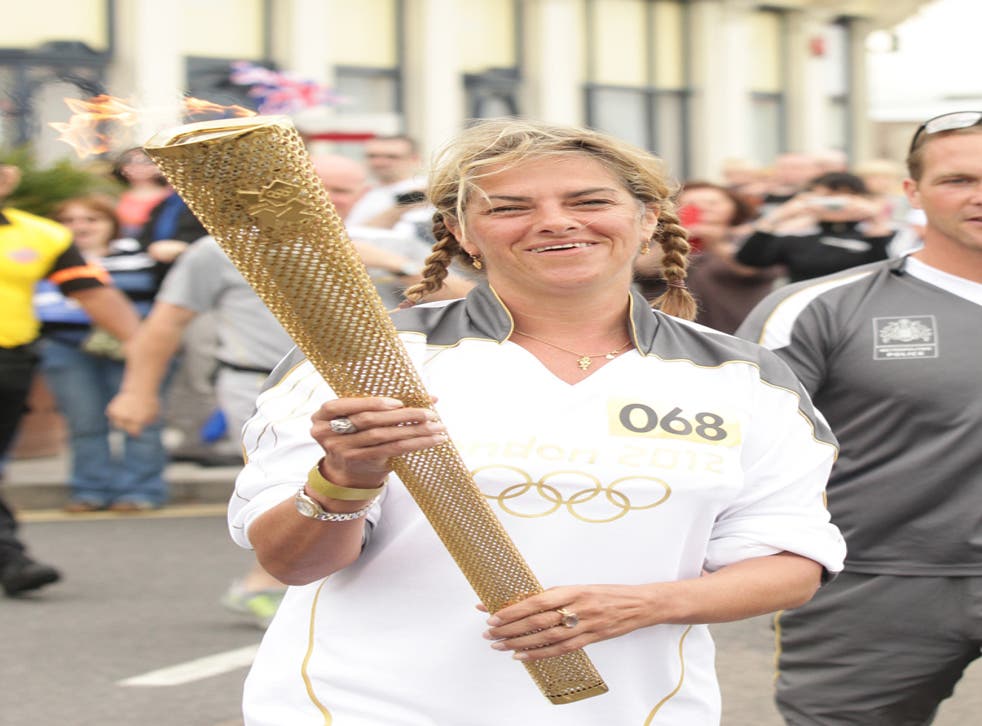 Artist Tracey Emin could not hide her delight as she carried the Olympic flame through her home town and said she had been overwhelmed by one of the more surreal experiences of her life.
The London-based artist, who was chosen to carry the flame in Margate, Kent, for her support in helping British talent, smiled and waved at the cheering crowds as she stood on the steps of the Turner Contemporary which is housing her own exhibition She Lay Down Beneath The Sea.
She said: "It's quite overwhelming and it's a long way, I haven't run since about 1978.
"I come from Margate and to see everyone so enthusiastic who has come down to the town is amazing."
Emin said she did not have to think twice when she was asked to carry the Olympic flame in her home town and she even cancelled her holiday so she was able to take part.
She said: "It's like the most surreal dream you can ever imagine.
"Who would have thought I would be carrying the Olympic torch through Margate to my own art gallery which wasn't even here a year-and-a-half ago."
Emin, 48, said she was as much a fan of the Olympics as everyone else but that she was really looking forward to the Paralympics, which she said would be the "best one ever" as "Britain is really brilliant at partying".
Asked what she was going to do with her Olympic torch, she said: "I will probably keep it and then when I die I will give it to one of my godchildren."
Emin, who graduated in fine arts from Maidstone College of Art in 1986 and is a recognised leading figure of the Young British Artists in the 1990s, handed the flame to British Olympic swimmer Karen Pickering who said the atmosphere in the town was "absolutely amazing".
The flame, which left Deal this morning, will have passed through the hands of 136 torchbearers and travelled 65 miles when it reaches Maidstone this evening.
Earlier today, athlete Steven Backley, 43, carried the flame in Ramsgate.
He retired from athletics after the Athens 2004 Olympic Games and has since been involved in a number of different projects, including coaching and mentoring up-and-coming athletes.
Kiss FM breakfast show presenter Charlie Hedges, 25, who is an ambassador for the Prince's Trust, will carry the flame in Challock, near Canterbury, while Melwyn Moore, 67, from Maidstone, has been made a torchbearer in recognition of the 21 London Marathons he has run over the past 21 years, raising money for the local community.
The flame will also be carried through the grounds of Canterbury Cathedral before it travels to Leeds Castle in Maidstone where foster carer Julia Chilcott will be the final torchbearer of the day.
PA
Join our new commenting forum
Join thought-provoking conversations, follow other Independent readers and see their replies