A gallery visit? Leave the children at home, says top artist
Jake Chapman claims parents are 'arrogant' for thinking children can understand complex artwork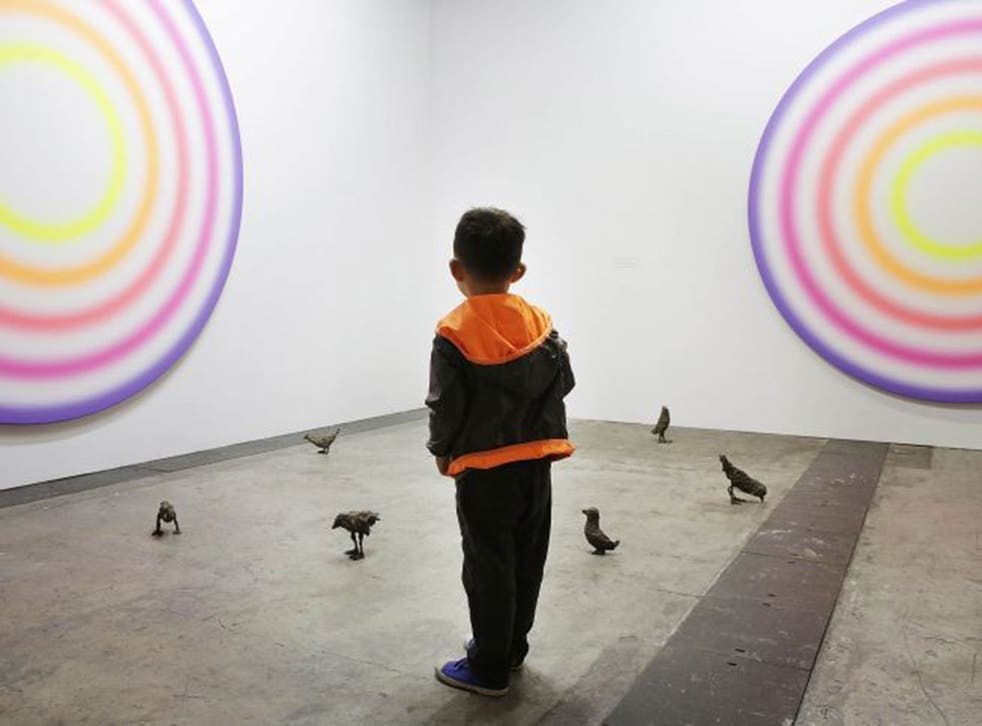 Quick! Scratch that summer holiday trip to the Tate! Taking children to art galleries is a "total waste of time", according to one of Britain's top artists.
Jake Chapman, half of the revered Chapman brothers duo, called parents "arrogant" for thinking children could understand such complex artists as Jackson Pollock and Mark Rothko. He says that standing a child in front of a Pollock is an "insult" to the American who pioneered the abstract expressionism. "It's like saying... it's as moronic as a child? Children are not human yet," the father-of-three declared.
And he had harsh words for anyone comparing the "simplicity" of Henri Matisse's work to a child's painting, adding: "There is no connection ... anyone who says there is, is less than a village idiot. It's a ridiculous thing to say."
Pablo Picasso once said: "It took me four years to paint like Raphael, but a lifetime to paint like a child." But Chapman said: "It's like saying a child will understand a Cubist painting because a Cubist painting is childlike... there's no connection. "
The remarks will dismay art teachers and parents, for whom a trip to an art exhibition provides relief from another soft-play session or playground trip.
Chapman cites a "hangover from a Picasso-esque notion that when you draw it's about achieving some kind of childish state". This is "prolonged" by parents dragging children round galleries, which is "a total waste of time".
But Beth Schneider, head of learning at London's Royal Academy of Arts, said it's "valuable" to stimulate children with art. "I don't think it diminishes the accomplishment or complexity that great works of art can have". She added: "No one would say you shouldn't take a child to a science or natural history museum because they don't understand what they're seeing at the level of the greatest in the world. Everyone comes at their own level."
A National Gallery spokesman said "children benefit a great deal from visiting art galleries and museums … it widens their horizons, can develop inquisitiveness and curiosity about the world, boost creativity, and foster craftsmanship and storytelling".
Join our new commenting forum
Join thought-provoking conversations, follow other Independent readers and see their replies