George Stubbs kangaroo and dingo paintings to stay in UK after £1.5m donation
Sir David Attenborough was delighted by the news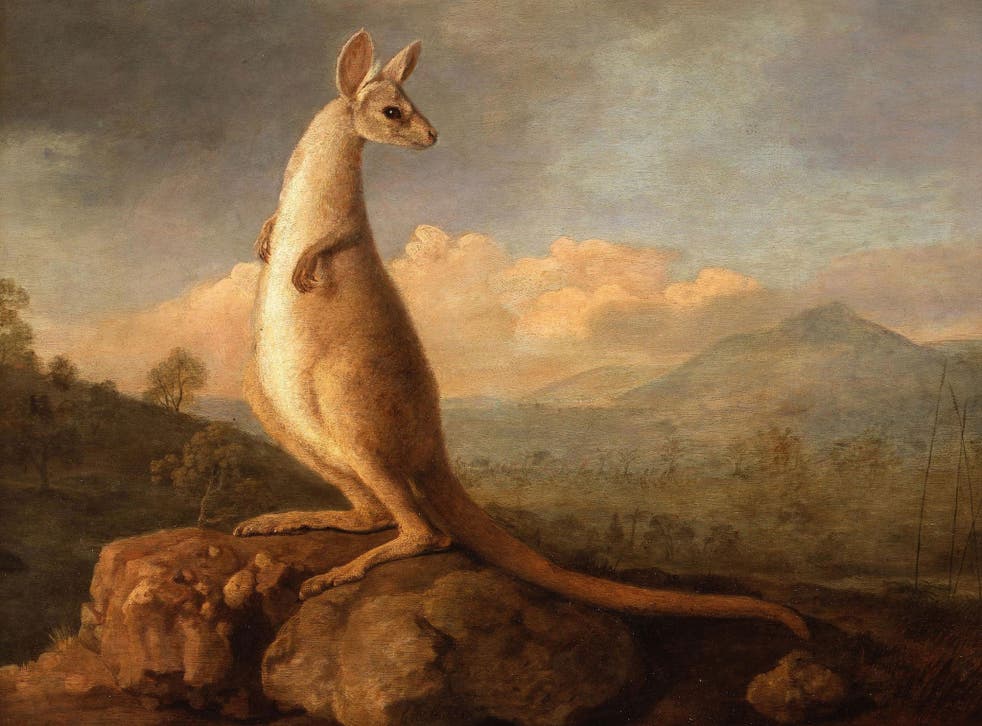 Two "vitally important" paintings by George Stubbs, the first depictions of a kangaroo and a dingo in Western art, have been saved for the nation after a wealthy shipping magnate stepped in.
The National Maritime Museum this morning revealed that a £1.5m donation from the Eyal Ofer Family Foundation allowed them to buy Stubbs's "Kongouro from New Holland" and "Portrait of a Large Dog".
The museum described the paintings, which first went on display in London in 1773 and have been in the UK ever since, as "vitally important visual records of Captain James Cook's first epic Endeavour voyage of discovery".
They were in private hands until 2012 when they were sold to an overseas buyer. An export bar was placed on them both because of their significance to British history and culture, and an appeal was launched to save them for the nation.
Sir David Attenborough said: "Exciting news that these two pictures, so important in the history of zoological discovery, are to remain where they were commissioned and painted."
The donation from Ofer's foundation was supported by the Heritage Lottery Fund, the Monument Trust, the Art Fund and public donations.
Ofer said: "My family has a long connection with this great maritime institution and these paintings are a landmark in Britain's history of maritime exploration and Captain Cook's voyages. I look forward to seeing them being discovered, enjoyed and studied by as wide a public audience as possible."
The paintings will now be a permanent part of the National Maritime Museum collection. In a statement, a spokesman said they would be "central" to the museum's commemoration of the 250th anniversary of Cook's Endeavour voyage in 2018.
Join our new commenting forum
Join thought-provoking conversations, follow other Independent readers and see their replies