The Independent's journalism is supported by our readers. When you purchase through links on our site, we may earn commission.
LEGO can now be used to make political statements, thanks to Ai Weiwei
LEGO have adjusted their guidelines to accommodate the artist and human rights activist's request.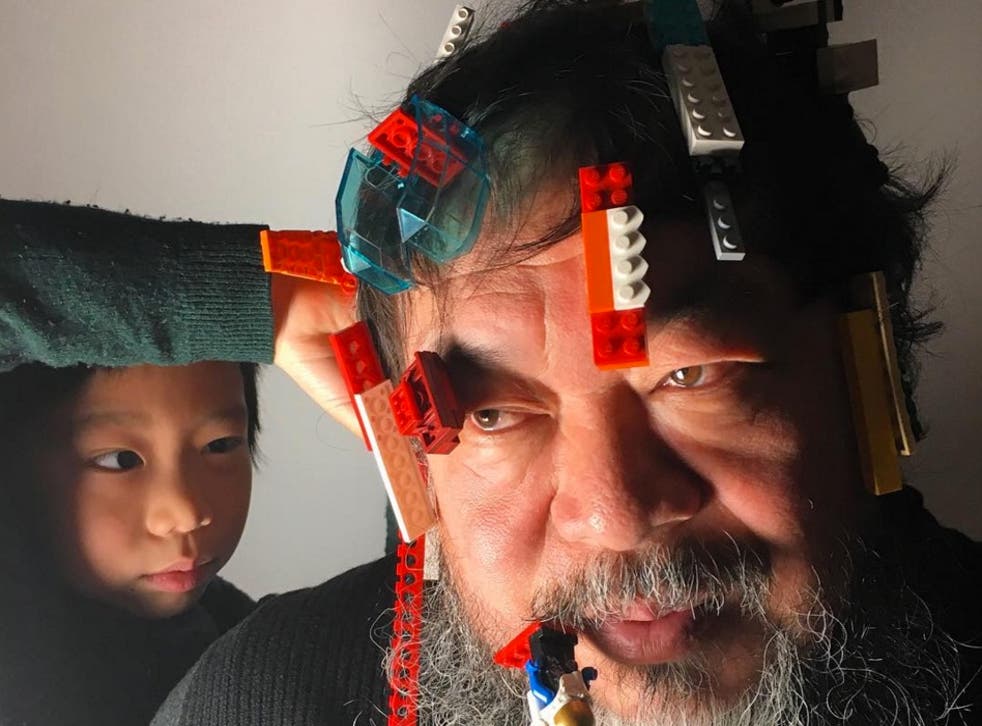 The news we've surely all been waiting for; you can now use LEGO to make political statements.

The Danish toy company had previously refused Chinese artist Ai Weiwei the right to bulk order pieces on political grounds. Ai WeiWei is, of course, mostly known for his work as a human rights activist. He's been openly critical of his country's government, including in his investigations into corruption within the construction of schools in regions affected by the 2008 Sichuan earthquake; he was even arrested in 2011 and held for 81 days on officials' allegations of "economic crimes".
His work is, unsurprisingly, intensely political; his bulk order was intended to be used in the creation of an artwork about freedom of speech to be displayed at the National Gallery of Victoria in Australia. Upon the request's denial, on the premise the company "cannot approve the use of LEGOs for political works", the artist's Instagram page claimed; "As a commercial entity, LEGO produces and sells toys, movies and amusement parks attracting children across the globe. As a powerful corporation, LEGO is an influential cultural and political actor in the globalized economy with questionable values. LEGO's refusal to sell its product to the artist is an act of censorship and discrimination."


Following the backlash, LEGO have now decided to adjust their guidelines to find Ai Weiwei's request justifiable. In a statement posted on its website; "Previously, when asked to sell very large quantities of LEGO bricks for projects, the LEGO Group has asked about the thematic purpose of the project. This has been done, as the purpose of the LEGO Group is to inspire children through creative play, not to actively support or endorse specific agendas of individuals or organizations."

"However, those guidelines could result in misunderstandings or be perceived as inconsistent, and the LEGO Group has therefore adjusted the guidelines for sales of LEGO bricks in very large quantities."

The new guidelines came into effect 1 January 2016, meaning Ai Weiwei is now in the clear to use the pieces for his project. He's clearly pretty happy about it. 
 

Now we only await all political statements to become LEGO. All politics to become LEGO. Everything to just become LEGO. Then the world will be happy.
Join our new commenting forum
Join thought-provoking conversations, follow other Independent readers and see their replies