Observations: The fabulous 'theatre without a director'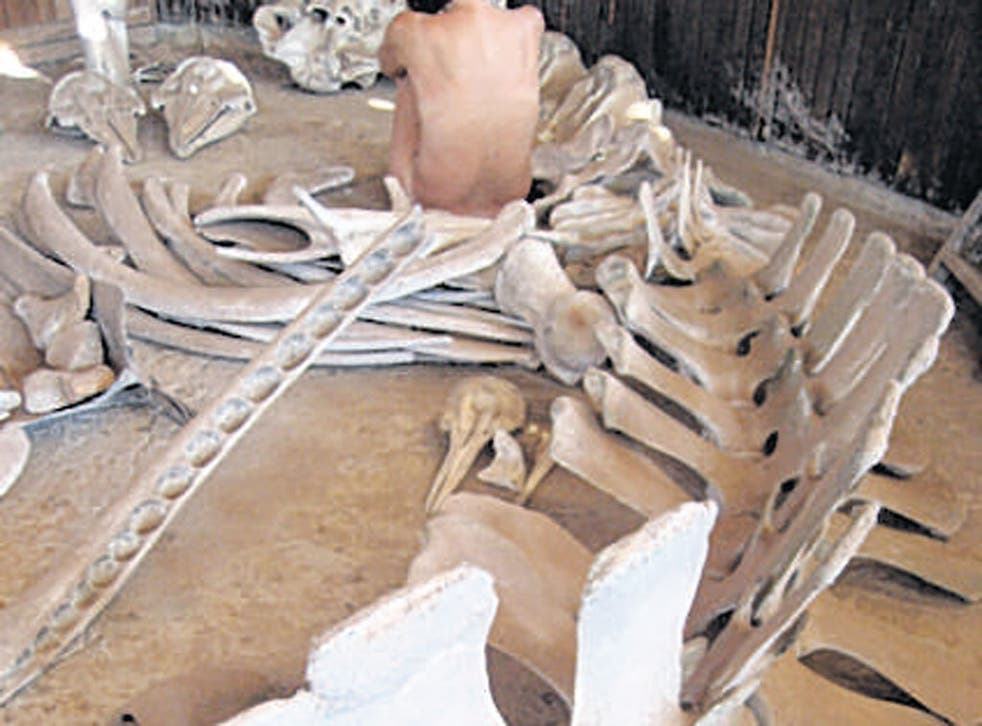 As an actor I have toured the world, but always with the hard shell of a play around me. Five years ago I was invited to travel to the Galapagos with my childhood acquaintance, the artist Dorothy Cross. We share zoologist brothers; they are friends and we were treading in their dream world, our strange symmetry!
From the air the islands look like some Miltonic creation, a black rock, secret and totally mysterious. My task was to be a prompt to her, to use poetical quotation as she tested how or whether art could exist in a place where nature seemed to have refined itself to perfect balance...
Against the incessant sea, the sound of tortoise breath as they retract into their shells is a sigh so wearisome, it is as if creation itself is tired. Lonesome George, a last member of a species of giant tortoise, mounting the unsuitable female, sounds like crockery breaking as his hard belly climbs onto her hard back.
Black iguanas swim like snakes then miraculously crawl, with their black hides like amphibious cars from a James Bond film. Human intrusion has been there for a long time. Introduced pigs have eaten the tortoise eggs, goats have mutated to digesting seawater.
Dorothy was in some way also a rare animal of the Galapagos, being an artist, her focused eye filming finches, moths, the revelatory beauty of the bones of dead whales (above with Fiona Shaw); a champion swimmer diving with sealions.
We learnt that virulent insect life was appearing on the Galapagos, arriving with ship lights and gawping masses of tourists. As pelicans hung lazily around the fishmonger like ageing relatives, a man like the Ancient Mariner told us the only way to save the Galapagos is to "Stop, Now!" Human animals are the problem because our wider world is so unbalanced that the poor of Ecuador, innocent as the animals, whose fate is sealed by far-off politicians, invent a tourist industry catastrophic to the islands' survival. It is also unnatural for us to love something and leave it, but that is exactly what we should do.
Language is the pinnacle of our evolutionary achievement and, on return, Dorothy completed her work in Stage, an exhibition which fused her video of the silent inhabitants of the islands and our recorded conversations and quotations. It concluded with the notion of self "abdication" taken from a poem by Emily Dickinson, while revealing the "theatre without a director" that the Galapagos is.
A year later our conversation continued as Dorothy joined me in a collaboration on the opera Riders to the Sea at the English National Opera. Again she led me on an adventure of sea rock and profound understanding of the disquiet of art in nature but the necessity of Nature in Art.
'Galapagos' runs until 1 July at the Bluecoat, Liverpool (www.thebluecoat. org.uk; www.artistsvisitgalapagos. com). The book 'Galapagos' is available at £10.99 (www.centralbooks.co.uk)
Join our new commenting forum
Join thought-provoking conversations, follow other Independent readers and see their replies