Offer to display Margaret Thatcher's clothing rejected by the V&A
The museum's spokesperson said it 'tends to focus on acquiring examples of outstanding aesthetic or technical quality'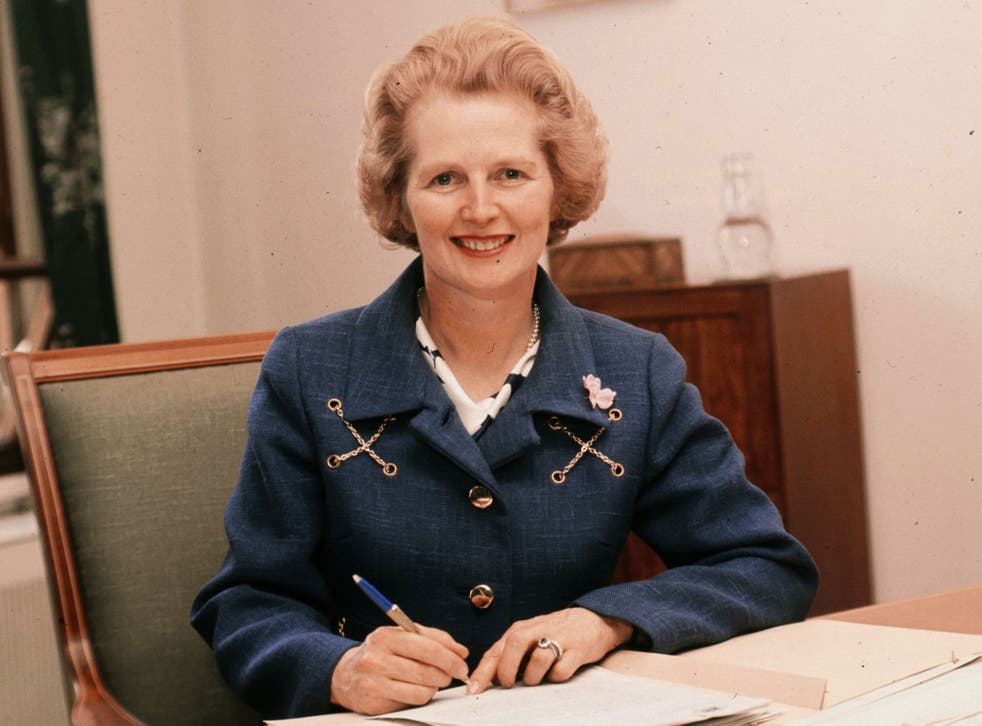 Margaret Thatcher's clothing is to be sold at auction after the Victoria and Albert museum rejected an offer to display more than 300 items in an exhibition.
The late Conservative prime minister was famous for her pristine suits, dresses, handbags and pearls, all of which will be sold at Christie's next month.
The V&A has put on hugely successful fashion exhibitions recently, including one featuring David Bowie's glitzy stage outfits.
But a spokesperson said on Monday that the museum "politely declined the offer of Baroness Thatcher's clothes, feeling that these records of Britain's political history were best suited to another collection which would focus on their intrinsic social historical value."
"The museum is responsible for chronicling fashionable dress and its collecting policy tends to focus on acquiring examples of outstanding aesthetic or technical quality," a statement read.
Details of the auction are yet to be released, but proceeds will be split between Thatcher's children and grandchildren. The collection is estimated to be worth up to £500,000 and includes the black suit-dress created especially for her 70th birthday party.
Christie's told the Daily Telegraph: "The property is being sold on behalf of beneficiaries of Baroness Thatcher's estate as part of the arrangements following her death in 2013."
Join our new commenting forum
Join thought-provoking conversations, follow other Independent readers and see their replies