Old dog learns new tricks: George W Bush turns his hand to painting pets
Old dog learns new tricks: George W Bush turns his hand to painting pets

Show all 5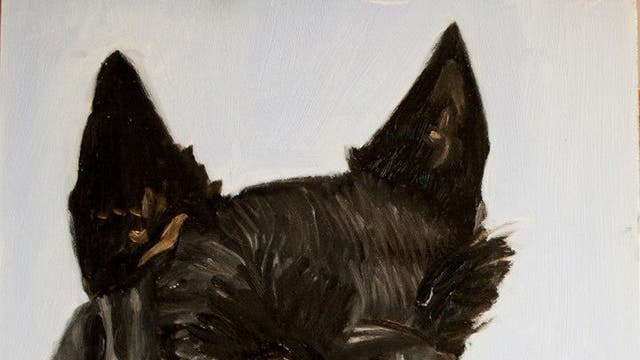 George W Bush has taken up an unlikely hobby for a former US president: painting portraits of his dogs.
Bush posted this painting of former First Dog Barney who died of lymphoma in February on his Facebook page.
To look at Bush's paintings of his pets and landscapes click here
The former president has been taking teaching lessons from local artist Bonnie Flood, who spent six hours with "Dubya" everyday teaching him to mix paints.
Speaking to Fox News, Flood said that Bush was "relaxed, very much like the guy next door" and that he was "going to go down in the history books as a great artist."
When she first came to the former president's house he had paintings of 50 dogs, however Flood encouraged him to paint landscapes- resulting in a picture of his Texan ranch.
News that Bush had taken up painting emerged after a hacker called Guccifer leaked personal documents from the former president's computer and email, including a self-portrait in the shower with his back turned to the viewer.
One commentator said the painting was symbolic of the former president trying to wash off the sins of his administration.
Join our new commenting forum
Join thought-provoking conversations, follow other Independent readers and see their replies