Photo of iceberg that is believed to have sunk Titanic sold at auction for £21,000 alongside 'world's most valuable biscuit'
The Spillers and Bakers Pilot cracker sold for £15,000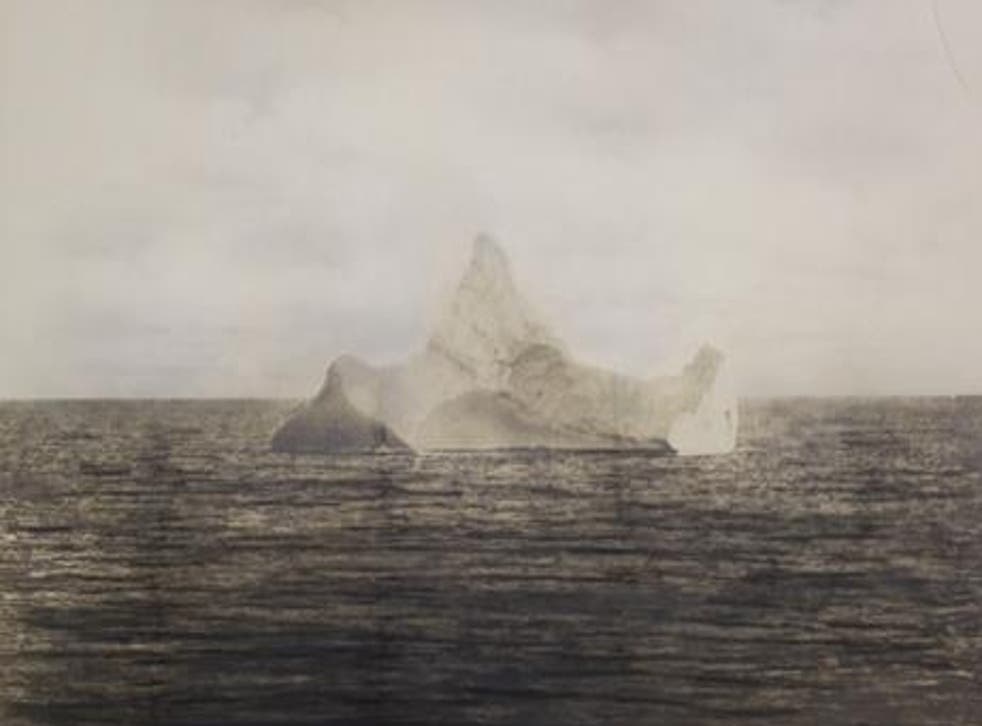 A number of pieces of Titanic memorabilia went on sale over the weekend, including a biscuit that had been on board a lifeboat and a photo allegedly of the iceberg that infamously sunk the ship.
The Spillers and Bakers Pilot cracker, reportedly named the "the world's most valuable biscuit" by one of the auctioneers, was sold for £15,000 at auction, while the photo fetched £21,000, according to the BBC.
The Titanic memorabilia auction at Henry Aldridge & Son in Devizes, Wiltshire, also saw a cup, given to the captain of the Carpathia - a ship that helped rescue survivors of the Titanic's crash - sell for £129,000.
Auctioneer Andrew Aldridge said: "The interest in the items reflected the worldwide nature of Titanic memorabilia. They captured collectors' imagination."
One of the passengers on the Carpathia, James Fenwick, took the biscuit from one of the lifeboats and put it in an envelope that read: "Pilot biscuit from Titanic lifeboat April 1912".
The photo of the iceberg was allegedly taken on the 16 April 1912, the day after the "unsinkable ship" sunk.
The photograph was shot by the chief steward of the Prinz Adalbert, and came with a previously unpublished statement which describes seeing red paint on the side of the iceberg.
Aldridge described it as an "incredibly fascinating relic of the disaster."
Join our new commenting forum
Join thought-provoking conversations, follow other Independent readers and see their replies