Photographer captures the beauty and intensity of his girlfriend giving birth at home
'It was a very intense, tense, unique, and exciting experience'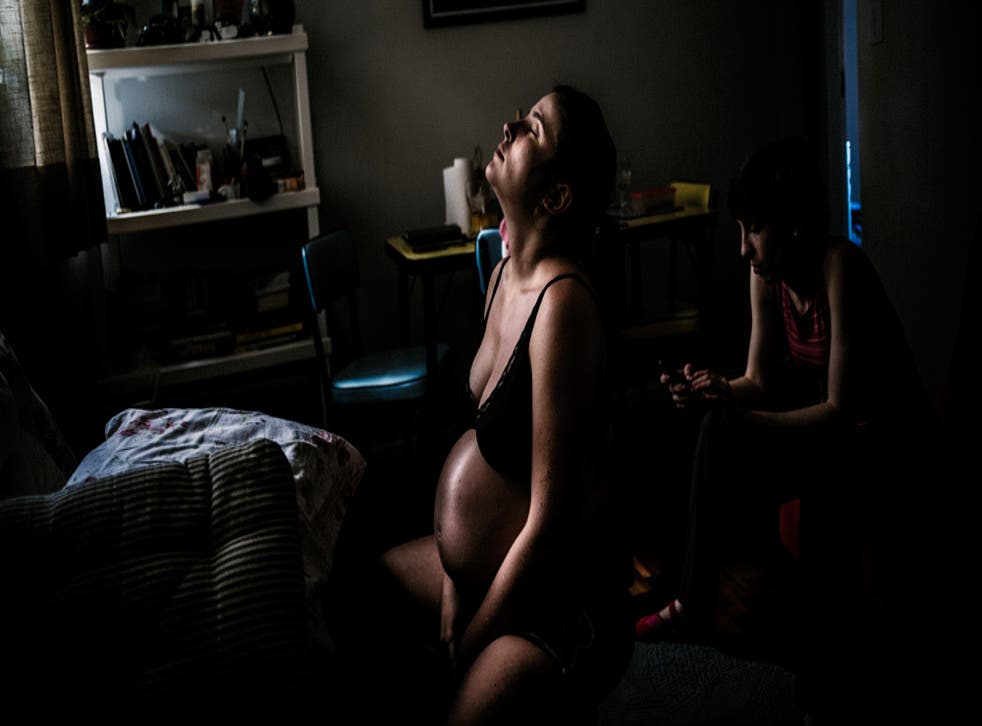 Brazilian photographer Gustavo Gomes decided to document the arrival of his daughter Violeta right from the positive pregnancy test, and he didn't stop when girlfriend Priscila Bochi went into labour, resulting in some stunning photos.
"I've been photographing whatever happens in my life since I started photographing," Gomes told BuzzFeed, "so recording the time from when we learned about the pregnancy until the day Violeta was born was only natural for me."
I know what you're thinking, what a jerk just standing there snapping away while his girlfriend endured immense pain, but Gomes says Bochi was fine with him taking photographs so long as he also provided support during the labour.
"Priscila is very used to my photographing her, and she was aware beforehand that I would record this moment as well," he said.
"I'm always photographing our daily life, so it wasn't something deliberate. Now and then I'd ask her to pose with the specific purpose of having some traditional pregnancy photos, but these ones mostly came out a bit cheesy and too romantic."
Bochi's labour lasted 20 hours, with Gomes noting that at times "she looked totally out of herself and kept saying she wouldn't make it, but we knew she would."
He hopes the photos of the "very intense, tense, unique, and exciting experience" will persuade more people to consider home births, with caesarean sections being very common in Brazil.
"There are actually more pros than cons in a home birth," he said. "Many people might think it can be dangerous, but it's not, if it's been a healthy and regular pregnancy. It's a long and tiresome process, so it helps a lot spending all these hours in an intimate place.
"And sure, sleeping with Violeta by our side on her very first night was priceless.
"Our country has notoriously high caesarean rates – around 50% of births in the public health system, and, shockingly, 87% in the private system, most of them with no medical reasons, just because C-sections can be scheduled and are quicker for the doctors to operate.
"We hope that these photos can demystify natural and home childbirths and encourage future mothers to avoid unnecessary C-sections."
Join our new commenting forum
Join thought-provoking conversations, follow other Independent readers and see their replies