Russian artist publishes 'gay chair' in protest against Dasha Zhukova photograph
The image was taken as a protest against Russia's 'racism and homophobia'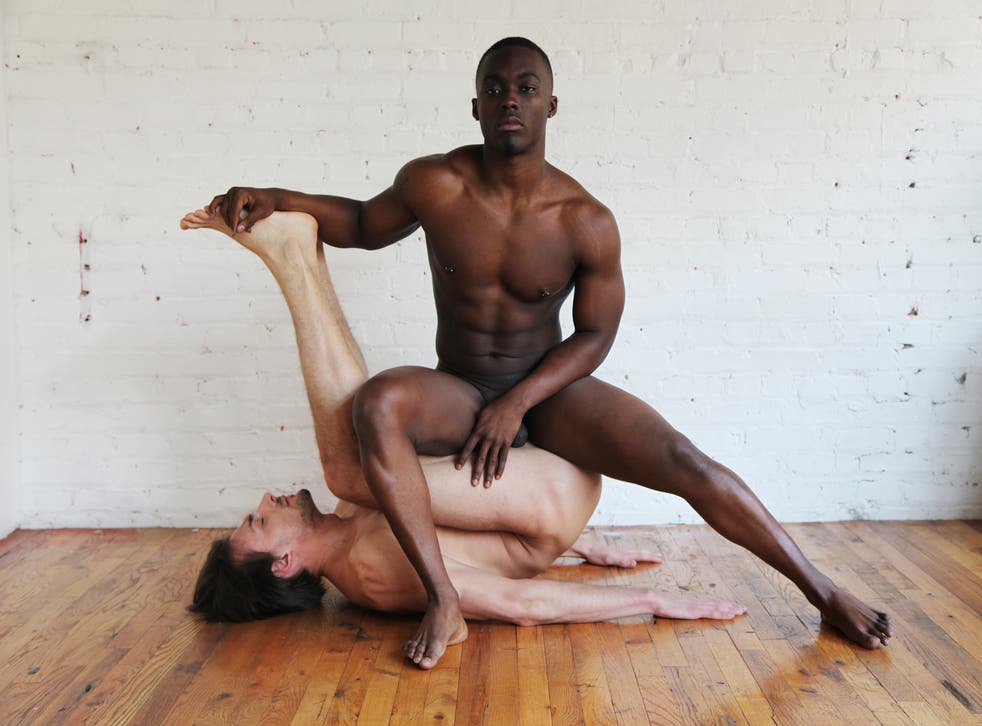 A gay Russian artist has created a protest piece in response to an image of Dasha Zhukova, the partner of Chelsea Football Club owner Roman Abramovich, sitting on a chair made from a black mannequin.
Photographer Alexander Kargaltsev has taken an image of a naked black man sitting on a white man in protest against the image of Zhukova, which was criticised for being racist and was later removed from fashion website Buro 24/7.
Kargaltsev said his photograph is a direct critique of the image of Zhukova, which he described as "an outrageous and tasteless gaffe".
The artist, who was forced to leave Russia for New York because of the discrimination he experienced as a gay man, said he chose to depict two men sitting on each other to make a statement about racism, xenophobia and homophobia in Russia.
"I'm disappointed that the tradition of xenophobia is so strong in my home country that such an image of Zhukova can appear as if it is normal and unremarkable," he said.
"Russian people do not seem to realise when people offend the principle of colour, nationality, sexual orientation and so on."
He added that the image of Zhukova seated on a black mannequin for a fashion shoot represented the "unthinking arrogance" of the Russian elite.
"It seems that she didn't expect such a negative reaction. The situation reflects the unthinking arrogance of the mega-rich in Russia," he said.
Kargaltsev said he thought the photograph would be as shocking to Russia as it is to the West, adding: "I will never return to Russia until it is safe for LBGT people are safe to live a normal life. I am not Russian any more, except in my heart."
The image of Dasha Zhukova was removed last week from fashion website Buro 24/7 and replaced with a cropped picture of the Russian art dealer without the black mannequin.
The chair, which has a cushion on the back of the mannequin's thighs, was based on the pop art fibreglass piece "Chair" by artist Allen Jones.
Miroslava Duma, the editor of Buro 24/7 issued an apology last week after the photo was called "racist", "disturbing" and "revolting", with many criticising the decision to post pictures from the shoot on Martin Luther King day.
Zhukova told the Evening Standard last week: "This photograph, which has been published completely out of context, is an artwork intended specifically as a commentary on gender and racial politics.
"I utterly abhor racism, and would like to apologise anyone who has been offended by this image."
Banned, censored and 'offensive' artworks

Show all 8
Join our new commenting forum
Join thought-provoking conversations, follow other Independent readers and see their replies