Secret world of multimillion-pound art deals faces US inquiry into allegations of money laundering
Investigators open an inquiry into Swiss businessman described as 'one of art world's consummate insiders'
David Connett
Wednesday 09 March 2016 22:12 Comments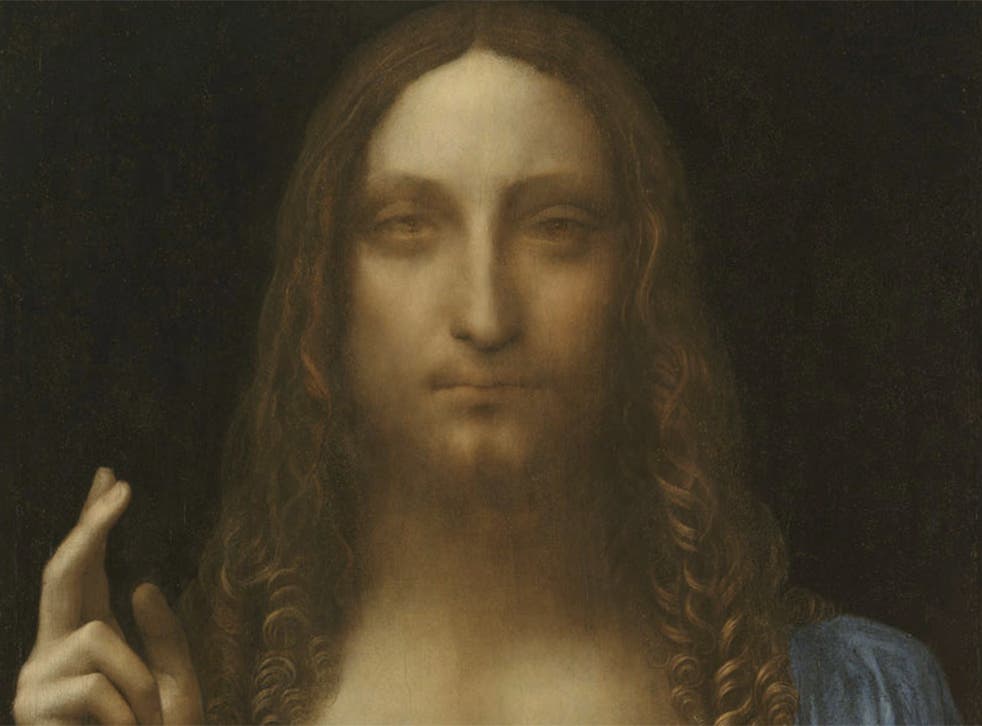 The secret world of multimillion-pound art deals is facing a US inquiry into allegations of money laundering. Federal investigators have opened an inquiry into Yves Bouvier, a Swiss businessman described as "one of the art world's consummate insiders".
The US Department of Justice is examining the sale of paintings by artists including Leonardo da Vinci, Modigliani, Gustav Klimt and Mark Rothko, according to Bloomberg News.
Authorities in Monaco are investigating claims by the Russian oligarch Dmitry Rybolovlev that Mr Bouvier defrauded him by inflating prices on painting acquisitions and keeping the difference.
US prosecutors are said to be concerned by the lack of transparency in the international art market and by its vulnerability to money laundering. Law enforcement and art experts are warning that the market is increasingly being targeted by criminals and even terror groups keen to exploit its secrecy. Belgian and Swiss regulators have also started investigations.
The art world's vulnerability to money laundering, tax evasion, insider trading and price manipulation has been highlighted by the economist Nouriel Roubini, famed for predicting the last stock market collapse. Mr Roubini, himself an art collector, said: "You can buy something for half a million, not show a passport, and ship it."
Mr Bouvier is dubbed the "king of the freeports" – hi-tech warehouses for the uber-rich. He is one of the largest private shareholders in the Geneva freeport and holds stakes in those in Luxembourg and Singapore.
As authorities clamp down on tax evasion in offshore accounts, many wealthy people have started using freeports, which offer security and confidentiality as well as tax advantages, as the goods are said to be "in transit".
However, a Swiss report warned last year they could be used for tax evasion and to get around laws on looted cultural goods. Unesco, the UN's cultural organisation, has called for a global crackdown on freeports, warning that looted treasures from Syria and Iraq are being trafficked to private buyers through them.
The Geneva freeport has already announced stricter identification rules for customers using them. Police in Monaco arrested Mr Bouvier last year in connection with the complaint. He denies any wrongdoing. Last November, an appeals court rejected his request to have the criminal charges of fraud and money laundering dropped.
Extensive Botticelli collection on display in London
Mr Rybolovlev said in legal documents that he had spent more than $2bn on close to 40 works bought through Mr Bouvier over the past decade. One of the works was Modigliani's Reclining Nude With Blue Cushion, which the oligarch said be bought for $118m from the US hedge fund trader Steven A Cohen. He later discovered that the selling price had been $93.5m.
One of the masterpieces Mr Bouvier procured for Mr Rybolovlev was the Salvator Mundi, a 16th-century painting of Christ, which art experts now say was painted by Leonardo da Vinci.
According to the Monaco complaint, Mr Rybolovlev paid $127.5m for the work – $50m more that he later said the seller had received; he alleged that Mr Bouvier had pocketed the difference.
World news in pictures

Show all 50
The Monaco case has prompted calls for tighter control of art deals. Melanie Gerlis, of The Art Newspaper, said: "Clearly there is a need for more regulation over these very grey areas of the art market. It is a thorny area, though. How and who would regulate such a broad, varied and international market? Regulation in some form or other will likely come as art becomes more popular and more pricey."
She says she thinks it would be better for the art market's players to take part rather than "bury their heads in the sand until something is imposed on them by people who don't understand the trade's idiosyncrasies".
Mr Bouvier could face fraud charges in the US, Bloomberg claimed. But Daniel Levy from the New York law firm McKool Smith, which acts for Mr Bouvier, said: "We have not been contacted by the US authorities and are unaware whether – or how – any such inquiry has been initiated."
The Justice Department declined to comment on the report.
Register for free to continue reading
Registration is a free and easy way to support our truly independent journalism
By registering, you will also enjoy limited access to Premium articles, exclusive newsletters, commenting, and virtual events with our leading journalists
Already have an account? sign in
Join our new commenting forum
Join thought-provoking conversations, follow other Independent readers and see their replies