Shia LaBeouf is spending 24 hours in an elevator in Oxford University
Apparently it's an act of 'enforced intimacy'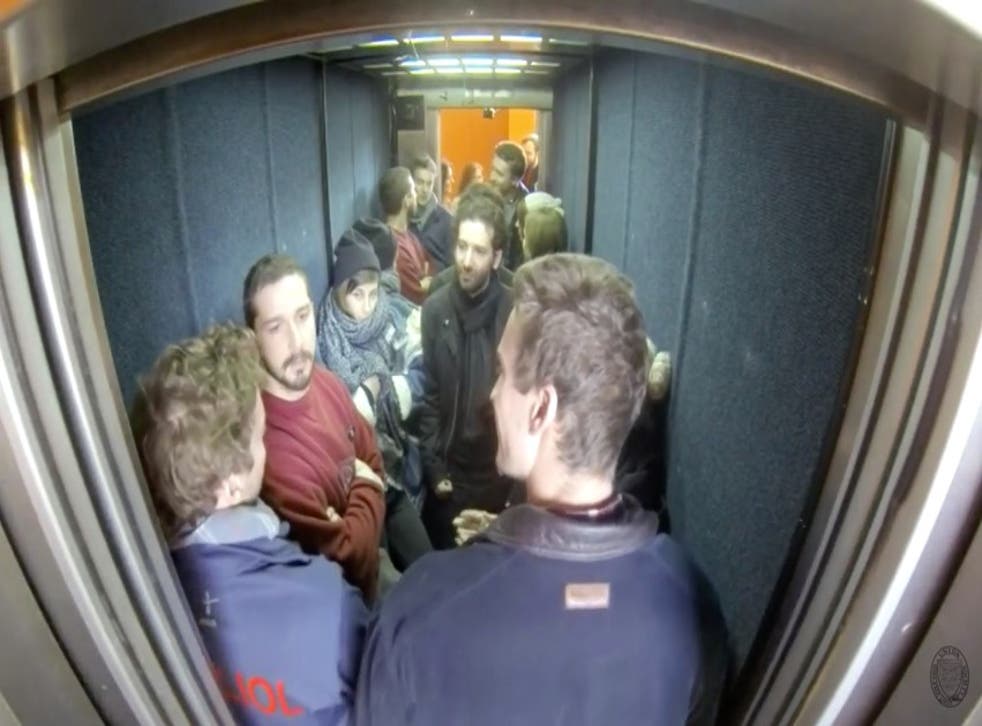 Shia LaBeouf, blockbuster actor turned self-referential po-mo performance artist, is voluntarily imprisoned in a lift at the Oxford Union.
He is due to give a talk there on 19 February at 8pm, and for the 24 hours either side of it, will be occupying the elevator at EC English Oxford in Gloucester Green (OX1 2BT) with collaborators Rönkkö & Turner.
Oxford Union is airing the stunt as a live stream, which it says "acts as an extended 24-hour talk."
"Visitors will be able to join LaBeouf, Rönkkö & Turner inside the elevator during this time, and are invited to address the artists, the debating chamber, and the internet, so that their collective voices may form an extended, expansive and egalitarian Oxford Union address," it explained.
"The performance and access to the Union debating chamber will be free and open to the public for the full 24 hours."
Given the general directionless lounging that tends to pervade one's days at university, the queue of students lining up to ride with Shia will likely be a long one.
Weird things Shia LaBeouf has done

Show all 8
Having watched for a few minutes now, I can tell you the live stream is mostly a shot of the doors closed, with students occasionally questioning things like: "So are you, like, democratising art right now?"
LaBeouf's previous live-stream projects include him watching his entire oeuvre back-to-back for three days.
Update: One good quote, which came when a student told Shia he had no idea why he had just queued up to be in a lift with him:
"The pull is strong, I get it. If Anthony Hopkins was stashed up in some elevator, I'd be in the line with no shame. But if it's me then I get the shame part, because, 'what the fuck?', you know?"
Join our new commenting forum
Join thought-provoking conversations, follow other Independent readers and see their replies