The Golden Age of Soviet film posters
New exhibition opens in London to commemorate Soviet film artists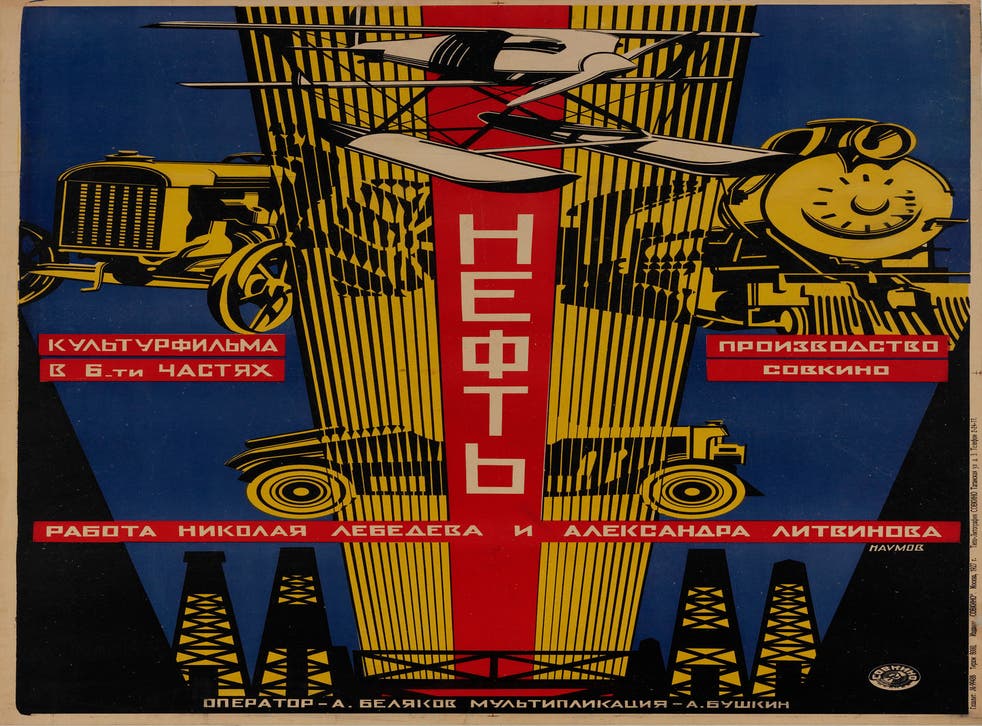 Long before its fledgling media knew its Eisenstein from its German physicists, 1920s Russian cinema needed to blow its own trumpet.
Throughout that decade, it would produce what would come, in time, to be regarded as Soviet montage masterpieces, the aforementioned Sergei Eisenstein's 1925 opus Battleship Potemkin among them. But to create interest in them upon release, the industry enrolled artists to produce attention-grabbing posters of its key films.
This month, a new exhibition, Kino/Film: Soviet Posters of the Silent Screen, opens in London to commemorate their work, and also to launch 2014's UK-Russia Year of Culture.
Striking graphic design was always emblematic of the former USSR, a country whose best artists were rarely subtle when they could be arrestingly bold instead.
Golden Age of Soviet film

Show all 9
The results were subsequently hailed as works of art in their own right, and the exhibition includes creations by brothers Georgii and Vladimir Stenberg (for the 1926 comedy Three Million Case, 1928's Sporting Fever and 1929's Death Loop) alongside, amongst others, Aleksandr Naumov's Oil, and Yakov Ruklevsky's revolution biopic October (both 1927).
These posters went on to attain classic status for reasons other than their stark beauty: though mass produced at the time, they were also quickly discarded. Few survived.
"Avant-garde design has been highly influential for many generations of artists outside Russia," says curator Elena Sudakova, citing, amongst others, the directors Alfred Hitchcock and Peter Greenaway. "And they continue to be an inspiration today."
'Kino/Film: Soviet Posters of the Silent Screen', Gallery for Russian Arts and Design, London W1 (grad-london.com), 17 January to 29 March
Join our new commenting forum
Join thought-provoking conversations, follow other Independent readers and see their replies