The Independent's journalism is supported by our readers. When you purchase through links on our site, we may earn commission.
These paintings were created by a blind man
He differentiates coloured paints by feeling their textures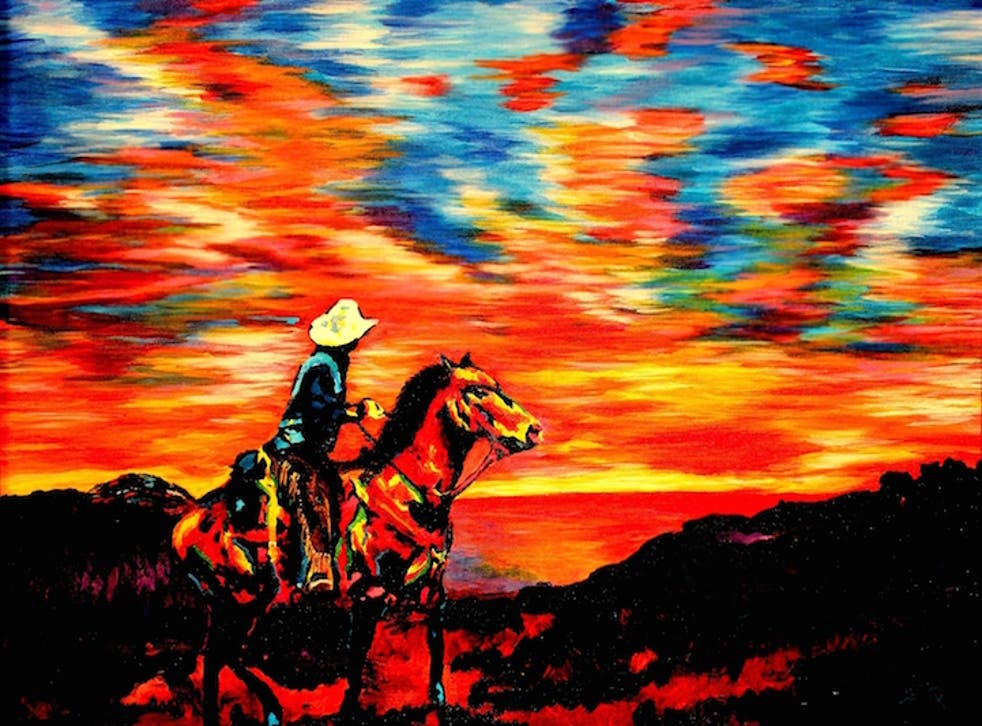 John Bramblitt of Denton, Texas, lost his vision 13 years ago due to complications with epilepsy and plunged into a deep depression, feeling disconnected from the world around him.
He found a new way to express his experience of the world around him in painting however.
Bramblitt learned to distinguish between different coloured paints by feeling their textures with his fingers, taught himself how to paint using raised lines and harnessed haptic visualization, enabling him to "see" his subjects through touch.
While many of his portraits are taken from events in his life he experienced while sighted, he has also produced life-like paintings of people he's never actually seen, including his wife and son.
Art was always a big part of his life but took on a new importance following his blindness.
"Art reshaped my life," he said.
Whilst continuing to create new works, Bramblitt teaches art workshops focusing on adaptive techniques for young artists with disabilities, for which he has received three Presidential Service Awards.
You can buy originals and prints of John's work here.
Join our new commenting forum
Join thought-provoking conversations, follow other Independent readers and see their replies