University of Sheffield returns 300-year-old tapestry looted by Nazis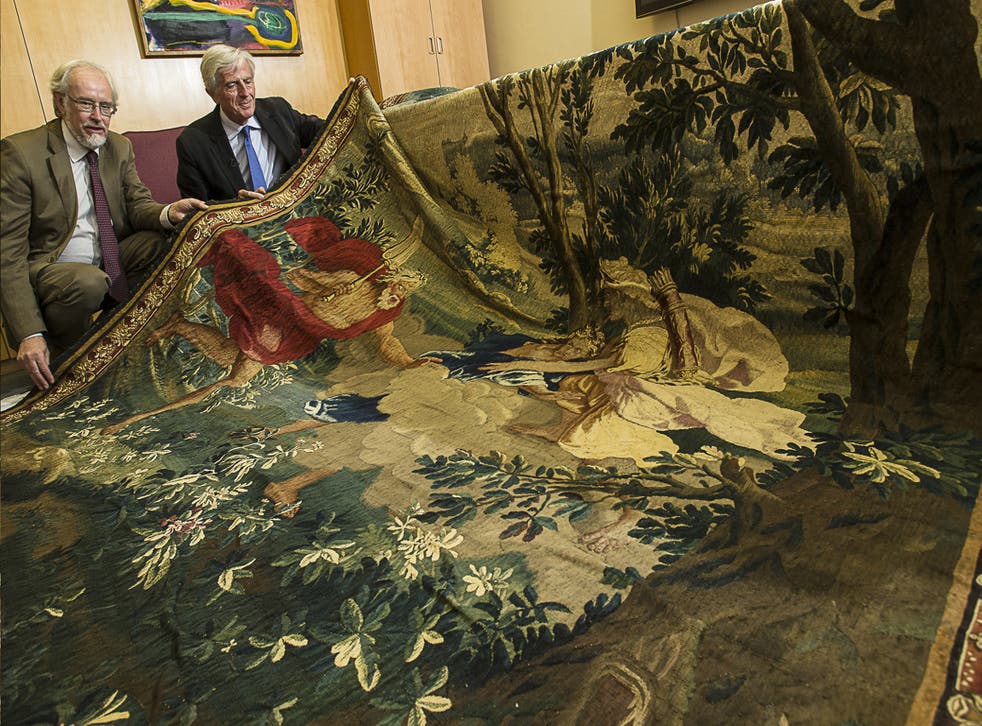 A 300-year old tapestry, which has hung in the University of Sheffield for half a century, has been returned to France after revelations it had been looted by the Nazis.
The university moved swiftly to return the tapestry, which is believed to be worth about £30,000, to the Chateau de Versainville in Normandy after learning of its provenance.
Lynne Fox, heritage officer at the university, said: "We were very surprised and shocked. We were satisfied we had bought it in good faith and our immediate response was to give it back. We're sorry to lose it but we're proud to bring quite a tragic story to a nice conclusion."
The tapestry, which shows a scene from Ovid's Metamorphoses and is dated to 1720, was looted from the chateau during the Nazi occupation of France in the Second World War, while the owners were imprisoned in the Flossenburg concentration camp.
Comte Bernard de la Rochefoucauld, a member of the French Resistance, died as a result of his treatment in the camp but his wife survived only to find their house had been ransacked.
Paintings censored by the Nazis

Show all 10
Comte Jacques de la Rochefoucauld, a descendant of Comte Bernard's brother, has been restoring the chateau in recent years and said the return of the tapestry was a "really emotional experience".
The university bought the tapestry in 1959 from an art dealer in Bond Street, and it has been on display in a meeting room since then.
Following recent renovations, the university decided to replace the tapestry and wrote to the chateau about the work.
Dr Fox said: "We didn't know its recent history at all. We knew that it had belonged to the chateau because of the coat of arms on it. They were delighted to discover where it was."
They produced photographs of the tapestry hanging on the chateau's walls and the Art Loss Register confirmed it had been registered as stolen in the war. There were originally three tapestries and the other two are still missing.
James Ratcliffe, director of recoveries at the Art Loss Register, said: "We are extremely grateful to the University of Sheffield for their assistance and generosity," adding they hoped to recover the two missing tapestries.
Join our new commenting forum
Join thought-provoking conversations, follow other Independent readers and see their replies