V&A museum appoints first ever 'game designer in residence' to add virtual dimension to its collection
Nick Clark
Thursday 30 May 2013 17:52 Comments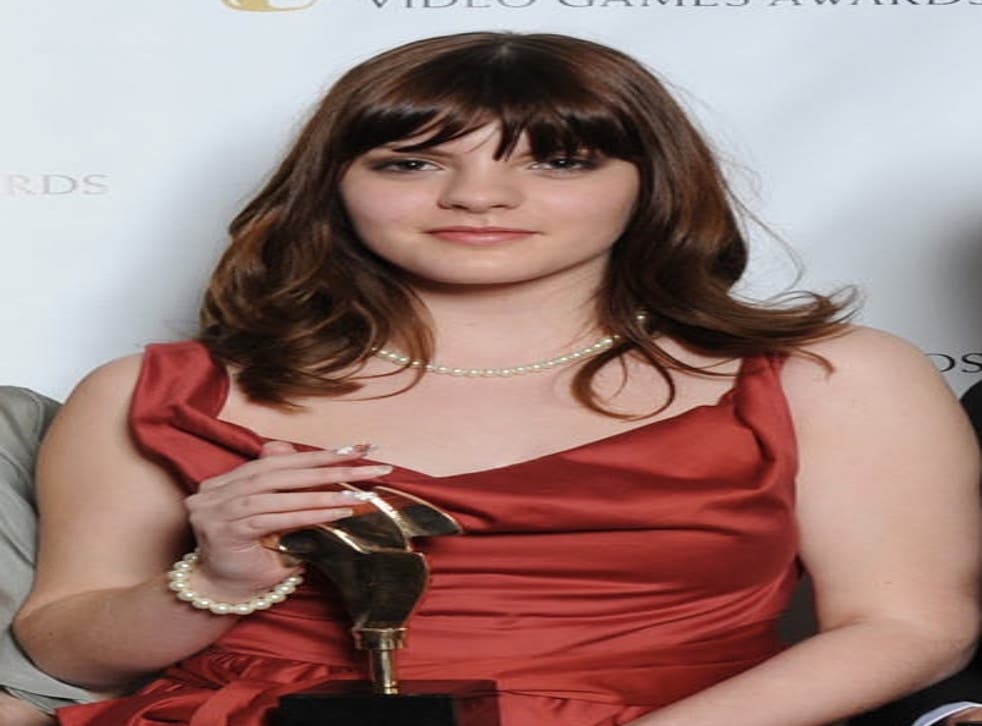 Fans of the Victoria and Albert Museum may soon be able to experience its collection in a totally different way: by playing a computer game.
The 160-year old art and design museum has appointed Sophia George, a computer game designer who won a Bafta last year, as its first "game designer in residence".
She will study objects in the galleries covering British design from the 16 to the 20 century for inspiration to create a video game.
Chiefs from the V&A hope the museum will feature heavily in the finished product although they have given her a free reign for what she can develop.
The 22-year-old from Great Yarmouth, who is a strong advocate for woman entering the games industry, beat competition from close to 100 applicants for the role.
Games development "is in Sophia's bones," Louise Shannon, curator of digital design at the V&A, said. "She had a nice understanding of the collection and proved herself to be committed to the field."
She has already had a few ideas for the new game "but I don't want to overthink it at this point," adding the V&A "might appear in it. I don't want to make it too 'schooley'. But it might be a nice idea to develop something that can go inside the museum."
During the six-month paid role the game is the "bedrock" of the programme, and she will also participate in workshops and public events based on gaming.
Ms Shannon said: "Sophia will look at the objects and talk to the curators to find things that resonate. It would be great if she made a game that relates to the V&A." She will then go the University of Abertay in Dundee to develop the game.
Ms George said: "Games was always seen as a really low art, and when I told people my degree they said: 'Why don't you do a real degree?' It's great the V&A is taking it seriously, it is a fantastic medium."
The museum had collected video games, according to digital curator Ms Shannon, "for a few years. We're interested in looking at games design and the process. It has been quite overlooked, despite the significance from a design point of view and the cultural impact." The residency is a partnership between the V&A, its sister site in Dundee and the Abertay University.
Ms George said: "I've always been a big gamer, since I was young," playing games like The Legend of Zelda, and - "shamefully," she said - Pokémon.
She studied for a games art and design degree at the Norwich University of the Arts and it was there she and four others developed Tick Tock Toys for the international game contest Dare to be Digital.
That won her a Bafta Ones to Watch Award, and last year, Ms George set up Swallowtail Games, which released the Tick Tock Toys game for iPhones and iPads. She said it was influenced by Super Mario Bros and the Toy Story films.
Ms George has been vocal about getting more women into the gaming industry. She was invited to sit on Bafta's working group on encouraging equality in the industry and plans to run a project to encourage interest in the area with students from a girls' school during her residency.
She has faced discrimination herself and women's issues interested her "out of necessity" adding: "Before I started university I didn't think about the issue of women in games, but as soon as I was there I thought that people weren't taking me seriously. Some thought I did the course just to pick up boys."
When visiting the Eurogamer Expo games show at the age of 19 she was stopped by security and directed to the nearby bridal show.
"I've seen statistics that say that half the gamers are women, but only 6 per cent of developers are in the UK. Something is seriously going wrong somewhere. I'd love to encourage more women to get involved, it is a lot of fun."
Register for free to continue reading
Registration is a free and easy way to support our truly independent journalism
By registering, you will also enjoy limited access to Premium articles, exclusive newsletters, commenting, and virtual events with our leading journalists
Already have an account? sign in
Join our new commenting forum
Join thought-provoking conversations, follow other Independent readers and see their replies