Benedict Cumberbatch to voice Franz Kafka's The Metamorphosis
'One morning, as Gregor Samsa was waking up from anxious dreams, he discovered that in his bed he had been changed into a monstrous bug.'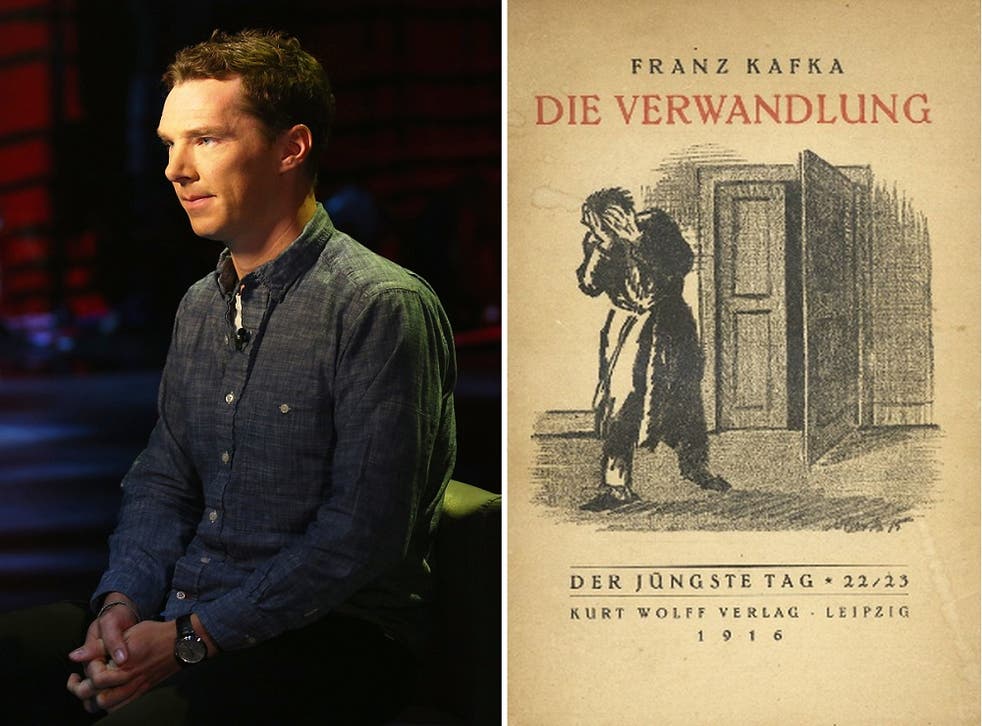 Fans of 20th century German literature and Benedict Cumberbatch's sonorous tones will be delighted to hear that actor is to read aloud Franz Kafka's seminal Metamorphosis in its entirety.
His narration will be broadcast on BBC Radio 4 Extra today (11 May), but you can catch it on iPlayer thereafter.
The Metamorphosis, translated from Kafka's original Die Verwandlung, is one of the 20th centuries most treasured works of fiction, telling the story of travelling salesman Gregor Samsa, who wakes one day to find himself transformed into a large insect.
More and more actors have been offering up their services for narrations, with Stephen Fry famously narrating the Harry Potter series and Bryan Cranston more recently voicing the children's audiobook Go The F*** To Sleep.
Join our new commenting forum
Join thought-provoking conversations, follow other Independent readers and see their replies