'Cloud Atlas' author David Mitchell unveils his latest story on Twitter
David Mitchell has taken to Twitter to publish a short piece of fiction in daily segments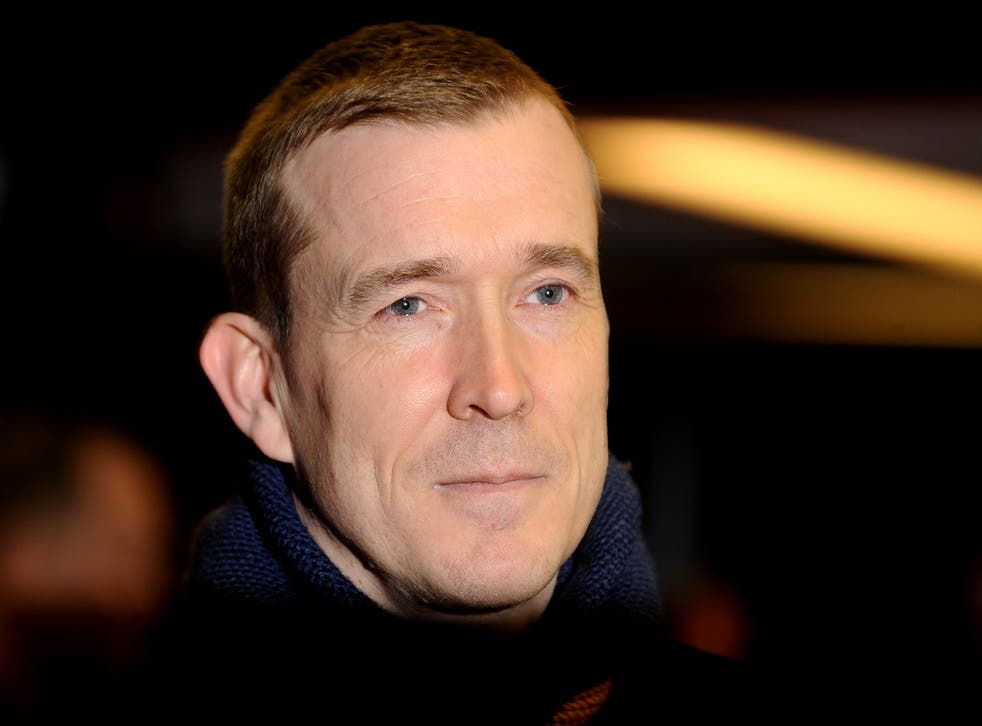 The novelist David Mitchell yesterday began to publish an original 6,000-word short story via Twitter (@david_mitchell). Each day, a morning and afternoon dose will add about 20 new segments to The Right Sort, a tale set in 1978 and related to his new novel The Bone Clocks.
Prescription drugs, and their effect on the mind, will have a part to play. Mitchell, best known for expansive, fantastical and cleverly sub-divided novels such as Ghostwritten and Cloud Atlas, is using his tweets to break down fiction into its atomic units.
After a single day of posts, the mini-episodes of The Right Sort offer teasing glimpses of cross-class and cross-generational intrigue, as young Nathan and his divorced mum take the bus to visit Lady Briggs at her down-at-heel townhouse.
So far, it feels closer to the teenaged perplexity and social comedy of Mitchell's Black Swan Green than to his more outlandish inventions.
Writing short has long attracted innovative authors. For Ezra Pound a poem (In a Station of the Metro) might consist of just this: "The apparition of these faces in the crowd;/ Petals on a wet, black bough."
Some of Kafka's parables scarcely exceed Twitter dimensions. And here is a complete story by an acclaimed American practitioner of the genre: "At a certain point in her life, she realises it is not so much that she wants to have a child as that she does not want not to have a child, or not to have had a child."
With that sort of flabby prolixity, Lydia Davis busts the Twitter limit. But if you find her a little on the wordy side, she has published many tales more compact than Double Negative.
Online storytelling has a 15-year history, and bestsellers such as Stephen King have moved in and moved out of new-media platforms for serial publication. As for Twitter tales, readers in need of the quick fix will soon tire of the 140-character straitjacket. The fascination of The Right Sort lies in the light it sheds on the relation of each tiny cell to a whole narrative.
On the one hand, self-contained blasts of mood have a haiku-like compression that recalls Mitchell's immersion in the culture of Japan. On the other, the tweets reveal just how much potential plot can be packed into a miniature storytelling brick: "A real Lady, married to real Lord, living down here? If you ask me, Mum's ballsed it up. Wouldn't be the first time."
Now read on, drip by drip. Will most readers feel tickled, or tortured, by the slow release? In any case, impatient fans only need wait until early September for Mitchell's The Bone Clocks – all 600 pages of it, in a single bulk delivery.
140-character study: The story so far
We get off the Number 10 bus at a pub called The Fox and Hounds. "If anyone asks," Mum tells me, "say we came by taxi."
"So we're looking out for an alley called Slade Alley," says Mum. "On the left. And mind the puddles." Off we trudge.
I hope to God nobody from school sees me in this tweed jacket and tie Mum bought me from Littlewoods. I look like a total ponce.
(No point telling Mum about getting picked on: she just sighs and says, "You should have passed the scholarship for King's, Nathan.")
You can't see Slade Alley till you're smack bang in front of it. Dark. Dunno. It's like Slade Alley shouldn't even be here.
"Lord and Lady Briggs's main residence is in Oxfordshire," Mum tells me for the umpteenth time. "This is only Lady Briggs's town house."
"We're to keep our eyes peeled for a door," says Mum. "A black iron door. Lady Briggs said it's easy to miss." You can say that again…
…'cause there's no door down here at all.  No gate. No "town house". The alley turns right, then after twenty more paces,  you're out…
…where a sign says "CRANBURY ROAD". Mum scowls at her A to Z, at her scribbled directions, at me. "I don't understand," she says.
I think I do. It's Mum's Valium. Makes her slapdash. She gets two prescriptions from two different doctors, and takes a  double dose.
Join our new commenting forum
Join thought-provoking conversations, follow other Independent readers and see their replies