12 best children's books of 2015
From unruly orang-utans to vampire rats...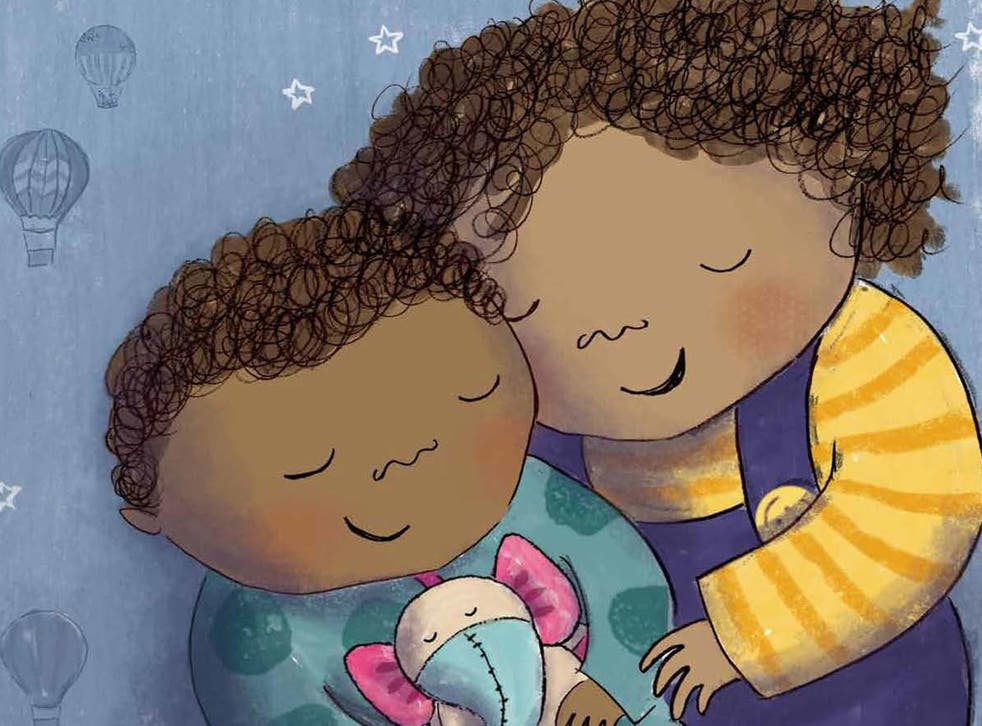 Parents who grew up on Janet and Allan Ahlberg's charming illustrated books will be delighted with Baby's Big Box of Little Books (Puffin, £9.99), an update on the 1982 picture book, The Baby's Catalogue.
This remodelled version splits the original book into nine mini board books, all of which slot like little building blocks into a pretty cardboard case. Each focuses on objects and scenarios that will be instantly familiar to babies and toddlers, from morning routines and childhood games to families and pets.
A single word accompanies each illustration, allowing the pictures to do most of the talking, with a smattering of witty details that parents will enjoy, too. Older brothers and sisters will appreciate Margaret McAllister and Holly Sterling's 15 Things Not to Do with a Baby (Frances Lincoln, £11.99), a humorous take on the conflicting emotions that younger siblings can inspire.
The 15 illustrated tips range from not letting the baby play with an elephant to more worryingly-plausible suggestions, such as not wrapping the baby in brown paper with a view to popping him or her in the post. It also offers a few handy hints about what you should do with a baby and will prove a useful tool in teaching toddlers the benefits of caring and sharing.
A Funny Thing Happened on the Way to School (Chronicle, £8.99) is also a guide of sorts – this time to excuse-making. Its young hero blames his lateness for class on alien ants, evil ninjas, a giant ape, and many more weird and wonderful obstacles. But are his tales really as tall as his teacher thinks Benjamin Chaud's gothic-tinged illustrations are brimming with detail and make the perfect accompaniment to Davide Cali's surreal story.
An unruly ape also features in The Queen's Orang-utan (HarperCollins, £4.99 paperback), the latest offering from the polymath David Walliams. Sick of receiving tedious gifts such as diamondencrusted stairlifts for her birthday, the Queen instead asks for a pet orang-utan.
Chaos inevitably ensues as the orang-utan is promoted first to butler and later to king. Walliams is on typically riotous form, while Tony Ross's illustrations take a satirical swipe at several very familiar-looking royals and politicians. What's more, all profits from the book are being donated to Comic Relief.
Seven- to 10- year-olds will laugh themselves giddy over Pamela Butchart's My Headteacher is a Vampire Rat (Nosy Crow, £5.99 paperback). Eight-year-old Izzy and her friends (whom some readers will already have met in Baby Aliens Got My Teacher), are convinced that their new headmaster is, in fact, a vampire and are determined to thwart him – even if that involves eating yucky garlic. The book is as accessible as it is hilarious, with entertaining line drawings from Thomas Flintham and easy-to-read prose that cleverly sneaks in the odd tricky word.
There's more trouble at school in The Butterfly Club (Random House, £12.99), the 101st book by Jacqueline Wilson, who must surely be giving the prolific Enid Blyton a run for her money. Tina is the smallest of a set of triplets and is used to relying on her sisters to look after her. But when she starts at junior school she is separated from her siblings and forced to befriend class bully Selma Johnson.
Wilson's powers of social observation are second to none and this tale about the dangers of overprotecting children and the redemptive power of tough love is as thought-provoking as it is appealing.
Bullies bond in rather more extreme circumstances in The Astounding Broccoli Boy (Macmillan, £10.99), by Millions author and Olympic ceremony co-planner Frank Cottrell Boyce. Eleven-year-old Rory Rooney and his school nemesis become unlikely roommates when they both turn inexplicably green and are packed off to a hospital isolation unit.
Luckily, the hospital staff aren't the most observant bunch, allowing the boys to escape and embark on madcap adventures around London, freeing animals from the zoo and accidentally holding Princes William and George at gunpoint. It's chuckle-out-loud funny and is bound to tickle nine to 12-year-olds pink.
Even funnier is The Deadly 7 (Macmillan, £6.99 paperback), the debut novel from film and music video director, Garth Jennings. It's an astonishingly original tale about an 11-year-old boy who accidentally extracts the seven deadly sins from his soul, which then appear personified as grumpy little monsters. Humorous illustrations drawn by the author interact wittily with the text, which isn't afraid to go to some rather dark places, without ever going too far.
Helen Peters' The Farm Beneath the Water (Nosy Crow, £6.99 paperback) is a gentler tale, but in an extremely refreshing way. Its premise may at first seem old-fashioned – a group of children stop an evil company from destroying a family farm by putting on a school play – but its depiction of friendship and familyare so authentic and full of heart that the story feels both compelling and current. And, let's face it, there's nothing more of kids sticking it to The Man.
In The Door That Led to Where (Hot Key, £10.99), Carnegie Medal winner Sally Gardner puts an intriguing twist on the portal-to-another-world story by setting it on the mean streets of London with real, swaggering, swearing teenagers as protagonists. The portal in question leads to early 19th-century Clerkenwell, where life turns out to be just as tough as it is in the 21st century. But the door cannot stay open forever and, with murderous enemies and romantic troubles on both sides of the portal, which era will the teenagers choose to remain in?
Harry Potter through the ages

Show all 8
Seventeen-year-old Shelby Cooper finds herself plunged into another world, both figuratively and literally, in Nick Lake's There Will Be Lies (Bloomsbury, £12.99). After Shelby is knocked down by a car, she and her mother abandon their humdrum life and go on the run from a mysterious pursuer – the identity of whom Shelby must discover if she is to understand who she really is.
Shelby begins to escape the confusion of reality by slipping into another dimension, where an attractive boy (who also happens to be able to transform into a coyote) sets her on a mission to defeat a fairy-tale witch. Shelby's relationship with the coyote boy will, no doubt, appeal to fans of Twilight, while the deft blending of folklore and reality invite favourable comparisons with Neil Gaiman. But it's the "real-life" thriller sections that make this book unputdownable.
Another dark mystery lies at the heart of I Was Here (Simon & Schuster, £7.99 paperback), the latest novel from Gayle Forman, whose If I Stay was released as a hit movie last year.
When 18-year-old Cody's best friend commits suicide, she tries to unravel the reasons why her friend might have been driven to such an act. In doing so, she stumbles across the chilling world of suicide support groups.
Far from helping people who are at risk of suicide, these online forums actually encourage people to take their own lives, and Cody begins to doubt her own ability to resist their morbid allure. It's a gripping book about an important subject – one that feels all the more poignant for being based on a true story.
Join our new commenting forum
Join thought-provoking conversations, follow other Independent readers and see their replies