Arifa Akbar: A new age for the literary biography, without yesterday's men of action
The Week In Books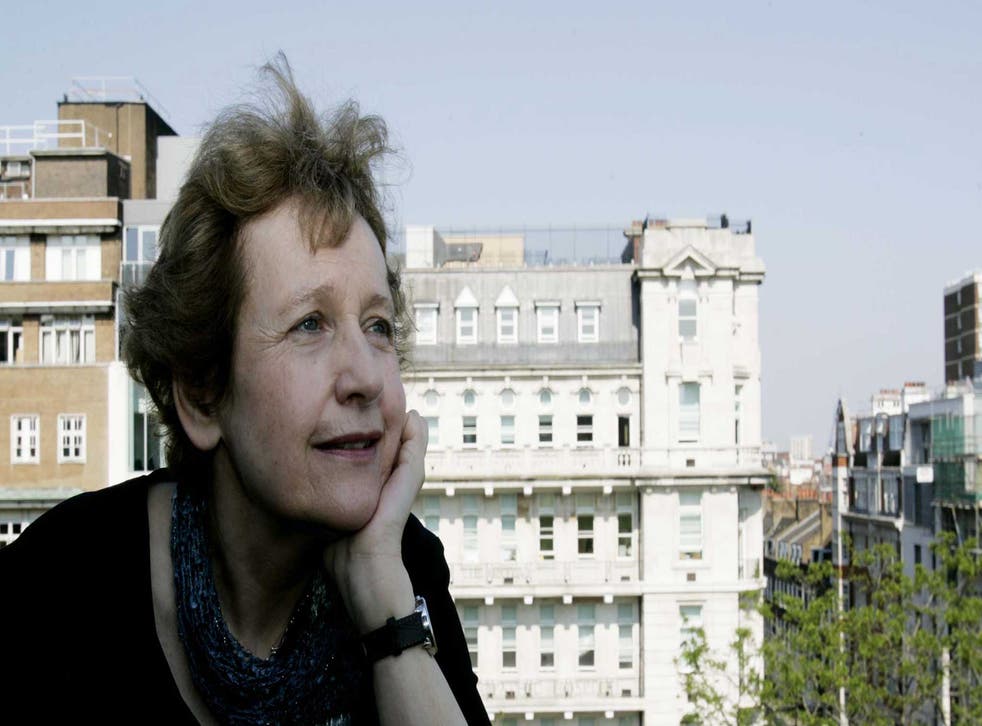 DJ Taylor has set in stone his intention never to write another literary biography again. Why? Because all the great men of action of the early 20th century are dead – the Waughs, Audens, Isherwoods and Orwells – and their biographies have been written several times over. Despite Taylor's own exemplary track record in the field – he won the Whitbread prize for his biography on George Orwell in 2003, and he is a now judging best biography for 2012's Costa Prize – he is voicing a legitimate and well-rehearsed refrain on the death of the literary biography.
Certainly, biographies are not as profitable as they once were, and there is that other great difficulty in our (almost) taboo-free times for a genre that relies on the divulging of secrets and revelation. Which writer will be revealed as a closet homosexual or spy by tomorrow's biographers? More often than not, today's writers disclose the secrets they might have taken to their graves a few generations ago – Günter Grass on his Waffen-SS days, Salman Rushdie on his fugitive life as 'Joseph Anton' during his fatwa years. Edna O'Brien hinted that she wrote her recent memoir to get in with the truth before others got in with a paler version of it. So grand revelation is coming to us in autobiography, and not biographical form.
Taylor also points out that the lives of our contemporary writers would hardly make for exciting reading: "The modern novelist merely takes his A-levels, studies creative writing somewhere and then sits down to begin a lifetime at his or her desk. It is no disparagement of such modern grandees as Ian McEwan or William Boyd to wonder what, exactly, you would put in their biographies".
Put that way, the future does seem bleak for the literary biography. But then again, I am not sure that we read biographies for revelation alone or even for 'action' in the 20th century sense. Neither can we be sure that uninteresting lives necessarily make for uninteresting biographies. Some of the most fascinating biographies of our times have drawn out the inner dramas of seemingly dull, desk-bound writers – Philip Larkin's librarian's existence made for a fantastic biography by Andrew Motion. The contemporary biographer's skill, I think, comes from the charting of the soul, in the absence of wars and writers' double lives as spies. Claire Tomalin showed us that gripping narratives are not always built out of gripping biographical arcs with her life of Charles Dickens.
What is even more defining for literary biographies is the new ways in which memorable material is being stored. These will, I think, reshape our tastes and expectations for biography. Where letters have been a vital source for literary biographers, with all their ostentatious revelation and pronouncement, the smaller, casual intimacies of emails, which are increasingly being donated to public archives – Harold Pinter's and Wendy Cope's to the British Library – will offer insights that might, accidentally, be even more enlightening than a stash of letters can be.
Next year, Faber will publish a collection of letters between Paul Auster and JM Coetzee, in which we will be able to read both sides of the conversation when, so often, letters only give us one half of the story. With emails, the reply is always preserved with the original, which helps the biography to get a fuller picture. Rachel Foss, the BL's lead curator of modern literature manuscripts, says that Cope's 40,000 emails include her Amazon book choices, letters to the council and her views on people's poems. This jumble of the incidental, mundane and illuminating could make for a fascinating biography. Perhaps the preservation work Ms Foss is involved with will give rise to a literary biography not about the 20th century's 'men of action' but about the minds of 21st century men and women of letters.
A literary prize and an unsung PR hero
Andrew Kidd, the literary agent who launched a new literature prize in a blaze of (other people's) outrage at 2011's Man Booker prize, has secured sponsorship for a £40,000 annual prize. It's a coup, given our cash-poor times (the former Orange prize has also been looking). How did he do it? Well, a diligent PR executive called Fiona McMorrough found the sponsor and brought them to Mr Kidd's door. Needless to say, McMorrough will jointly be doing the PR for the prize when it reveals its branded name next year.
New manners for future bloggers
Jean Seaton, director of the Orwell Prize, has confirmed that the annual award will not do away with its currently suspended 'best blogger' category. Professor Seaton says while it is important to recognise those bloggers whose voices might not otherwise be heard, they must be distinguished from those who might fall under Lord Levenson's online 'Wild West'. "We want to protect this non-official voice of the blogger who tells us things we would otherwise not know but we can't go on as we are."
In that spirit, the prize is working on a new category for 'online and perhaps self-published' work. "We want to celebrate what is good in the online world, when blogging has changed so much since we started. We need some agreed manners as well " so the prize can be protected from the legal minefields inherent in an unregulated Internet.
Join our new commenting forum
Join thought-provoking conversations, follow other Independent readers and see their replies