Books of the Year 2012: Children's books
From art to sport, poetry to nature, travel to food, history to music: our writers select the best of the year's books in a comprehensive guide to the highlights in every shade of the literary spectrum – except grey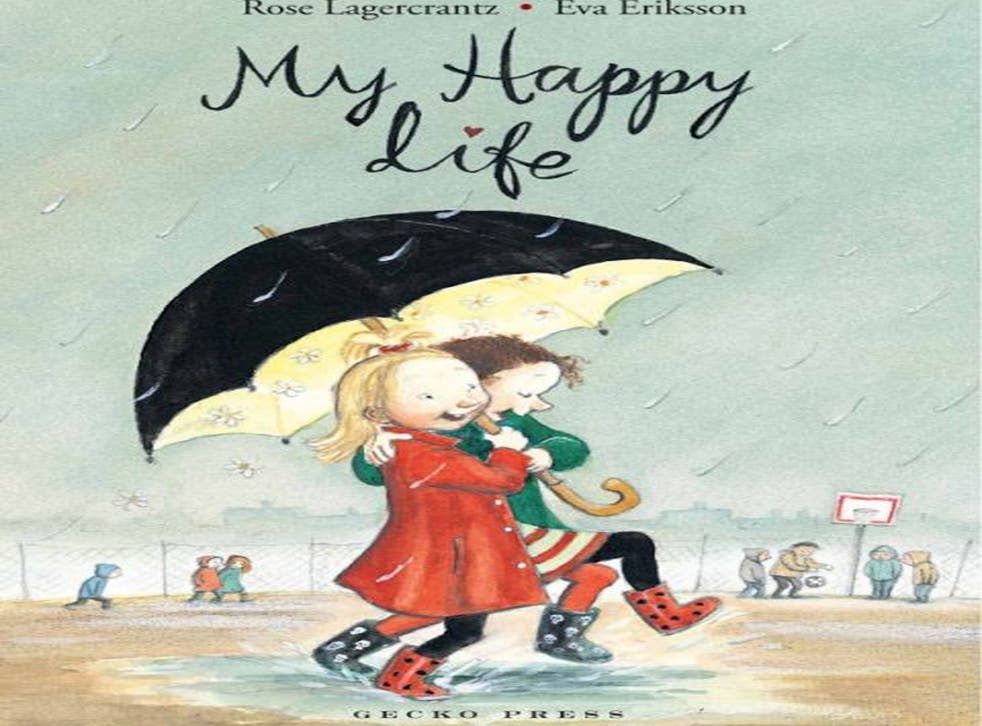 Kali Stileman's Big Book of Nursery Rhymes (Doubleday, £9.99) brings a bright new eye to illustrating the best children's poems ever. But for favourite stories, Brothers Grimm Folk Tales (Templar, £16.99) remain unsurpassable. Translated by Brian Alderson and illustrated by the peerless Michael Foreman, this 1978 edition fully deserves another outing. The Oxford Treasury of Fairy Tales (Oxford, £16.99) is another welcome re-issue, re-told by the great Geraldine McCaughrean and luminously illustrated by Sophy Williams. For something different, try Spellbound: Tales of Enchantment from Ancient Ireland (Frances Lincoln, £14.99), narrated by Siobhan Parkinson and illustrated by Olwyn Whelan.
Rose Lagercrantz's My Happy Life (Gecko, £7.99) was first published in Sweden. Unusually for most children's literature these days, Dani does indeed have plenty to be happy about, but still has to work at it when her best friend moves away. With accompanying pictures by Eva Eriksson, this tale is a winner. Another import, Christine Nöstlinger's The Factory Made Boy (Andersen, £4.99) features an eccentric middle-aged lady unexpectedly presented with a seven year-old boy who arrives in a tin. Translated from the German by the great Anthea Bell, this story is both funny and wise. For slightly older readers, Lauren Oliver's The Spindlers (Hodder, £10.99) is an intensely imagined mini-epic. Young Liza has to journey through a fantasy underworld to reclaim the soul of her brother Patrick. Accompanied by a rat wearing a wig, she sees off various outlandish creatures before a final show-down with the utterly villainous Spindler Queen.
Curtains swish again in Helen Peters's excellent debut novel The Secret Hen House Theatre (Nosy Crow, £6.99). A stage-struck 11-year-old girl living on a tumbledown farm, her best friend who is a talented designer, a mean rival with her own theatre group also entering the local competition, a pet ram who butts away unwelcome visitors: what's not to like? Linda Newbery's The Treasure House (Orion, £8.99) also features a girl of 11, miserable after her normally loving mother goes missing. From clues left behind, things eventually become clearer before a nice old-fashioned happy ending swims into view.
Georges, the lonely American 12-year-old in Rebecca Stead's Liar & Spy (Andersen, £9.99) also has problems when he joins a Spy Club. This is organised by Safer, a gnomic child of the same age living in the top floor of their apartment. Put on permanent look-out for a mysterious man in black, Georges begins to smell a rat. This intelligent novel is a joy to read. So too is Andy Mulligan's Ribblestrop Forever! (Simon & Schuster, £6.99). The third of an inspired trilogy, it features a school run like a benign Lord of the Flies. Pupils live out a Tarzan-like existence in the trees while learning about the ancient history surrounding them below.
Niall Leonard leaves no nails unbitten in his taut thriller Crusher (Doubleday, £12.99). Dyslexic 17-year-old Finn returns one night to find his amiable but feckless father bludgeoned to death. Tension continues to rise, only slightly dissipated by a Lee Child-type orgy of violence.
Just as strong, Daniel Finn's Call Down Thunder (Macmillan, £12.99) tells how Reve, a young Mexican fisherman, struggles against corruption within and outside his small community. At a time in Young Adult publishing where concept is sometimes held to be more important than literary execution, this exciting story is also beautifully written. Reve's sister has the power of foresight, making her a prime suspect for witchcraft – one more problem for her likeable brother to solve along the way.
Further reading
Books of the year 2012: Fiction
Books of the year 2012: Crime and thrillers
Books of the year 2012: Celebrity
Books of the year 2012: Natural history
Books of the year 2012: Travel and place
Books of the year 2012: Memoirs
Books of the year 2012: History
Join our new commenting forum
Join thought-provoking conversations, follow other Independent readers and see their replies