Books of the Year 2012: Food
From art to sport, poetry to nature, travel to food, history to music: our writers select the best of the year's books in a comprehensive guide to the highlights in every shade of the literary spectrum – except grey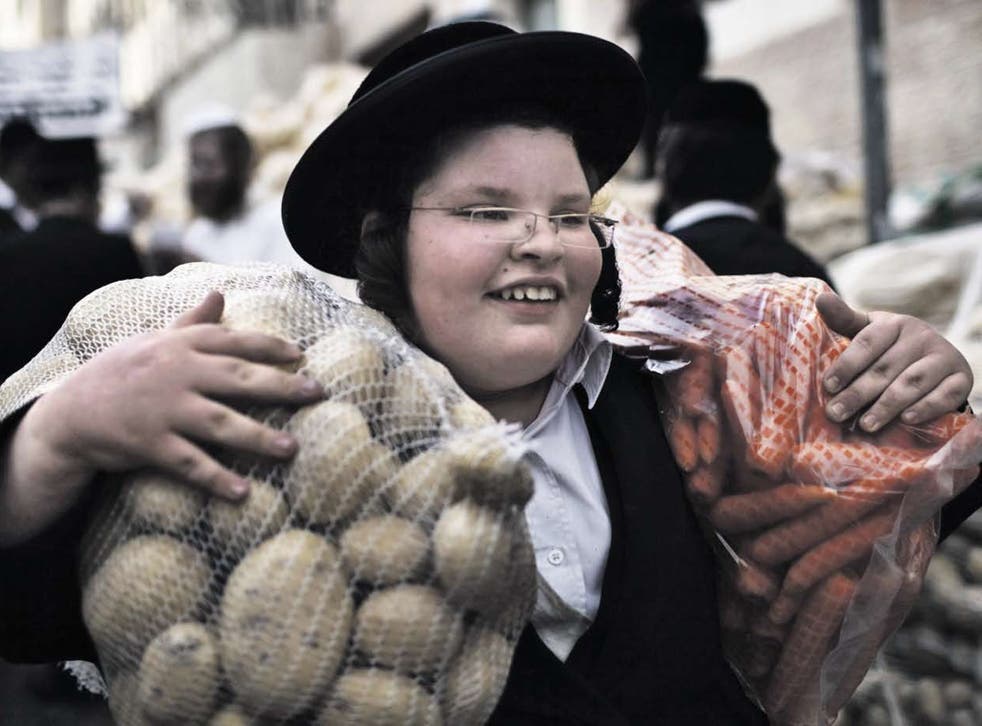 In an exceptional year for cookbooks, the outstanding volume is (mostly) a re-issue. The Complete Nose to Tail by Fergus Henderson and Justin Piers Gellatly (Bloomsbury, £30) brings together two predecessors in strikingly handsome form. As you might expect, there are a few challenging dishes ("You will need to ask your butcher for the blood") but most are simplicity itself: boiled ham and parsley sauce. Related with the distinctive charm of the profoundly influential maestro of St John, they are a delight to read. His advocacy of olive oil mayonnaise ("should have that bitter olive taste") converted me from a mistaken preference for blander emulsions.
The equally gorgeous Polpo by Russell Norman (Bloomsbury, £25), owner of the eponymous Soho eatery, is like a trip round the bars or bàcari of Venice, nibbling en route. Small plates are very much the taste of the moment: zucchini, basil and Parmesan salad and broad bean, mint and ricotta bruschette are top sellers at Polpo. Occasionally Norman wanders from La Serenissima but the results, like whole sea bream from Kefalonia, justify the deviations. The tentacle-allergic may be assured that cephalopods only appear in five of the recipes – though they are among the best things in the book.
Jerusalem by Yotam Ottolenghi and Sami Tamimi (Ebury, £27) is a galling corrective for those who, like me, visited the city and managed to eat very badly. Representing both sides of the great divide, the authors offer harmonious combinations – the fried onion and lentil dish called mejadra is an Arab picnic treat, while basmati and wild rice with chickpeas, currants and herbs derives from a Sephardic tradition – and suggest that "food seems to be the only unifying force". Even so, arguments about which is the best hummus stall "can carry on for hours".
As devotees of his column may guess, Mark Hix on Baking (Quadrille, £20) ranges far beyond the confectionary now in vogue (though he includes such temptations as pineapple upside-down cake and flourless orange cake). The Hixian take on baking encompasses bone marrow with oysters and ham hock, snail and wild garlic pie. The irredeemably sweet-toothed should head for schiacciata con l'uva, a transporting grape-laden focaccia. His deeply covetable pan solely for pommes Anna acts, at least for this reviewer, as an irresistible lure to the Paris cookware shop of E Dehillerin.
Despite the elegance of its design, Nigel Slater's Kitchen Diaries II (Fourth Estate, £30) derives from "a scruffy hotchpotch" – notebooks crammed with "the small human moments that make cooking interesting". No one makes more of less – we hear of salivatory dishes inspired by "a bag of peas in the freezer", "mashed potato left over" and even "some sticky sediment left behind… from cooking a pork chop". This magnum opus is a feast of deliciously evocative prose.
Often overlooked, the third great cuisine of southern Europe receives a magnificent tribute in The Food of Spain by Claudia Roden (Michael Joseph, £25). Tackling this vast subject with her customary assiduity, she not only tempts you to the kitchen – the simple Galician dish of boiled potatoes with octopus worked wonderfully in south London – but to visit Andalusia for lamb stew with honey, Cantabria for haricot beans with clams, Castile for spinach and chickpea soup…
Aimed at ambitious chefs, both professional and amateur, Philip Howard's The Square The Cookbook Volume 1: Savoury (Absolute, £40) brings off something new in food writing: detailed, unambiguous, step-by-step directions for scores of dishes with accompaniments. The relatively simple risotto Bourguignon with a soft poached egg and red wine occupies four big pages. Like Mrs Beeton, Howard declares that, had he known the work involved, "I have no doubt I would not have written it", but he has produced an instant classic.
For less ambitious culinary venturers, Let's Eat by Tom Parker Bowles (Pavilion, £25) is like hovering over a seething hob with a chum whose opinions are as robust as his dishes: "I won't lie. Good chips are a shag to make." Many dishes derive from the travels of this heroic gourmand. "Tom's 10-alarm chili" comes from Texas ("remember, no beans"), while Mexico provides cochinita pibil: "Meltingly tender strands of piggy bliss." Homegrown favourites range from Eccles cake ice cream to "a really good fish pie" (no salmon).
Further reading
Books of the year 2012: Fiction
Books of the year 2012: Crime and thrillers
Books of the year 2012: Celebrity
Books of the year 2012: Natural history
Books of the year 2012: Travel and place
Books of the year 2012: Children's books
Books of the year 2012: Memoirs
Books of the year 2012: History
Join our new commenting forum
Join thought-provoking conversations, follow other Independent readers and see their replies