Boyd Tonkin on Doris Lessing: A woman perpetually in flight comes to rest at last
Nobel literature laureate Doris Lessing died at 94 years of age in London after a journey in print that took her from colonial Rhodesia to alternate worlds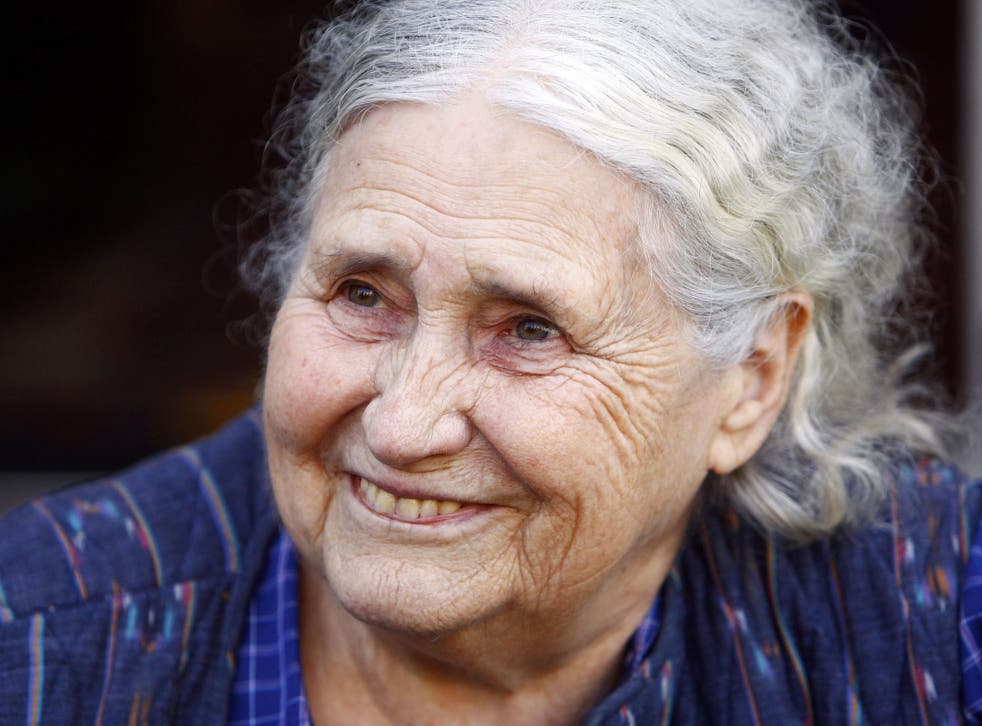 Think of Doris Lessing, the celebrated author who has died peacefully in her London home at the age of 94, and you think of a woman in flight. She had fled colonial Rhodesia. She fled a pair of failed marriages (and the two children of the first). Crucially, she also shook the dust of successive movements, styles and ideologies from her ever-restless feet: communism; feminism; psychoanalysis; social realism.
Thanks to its popularity in schools, her early story "Flight" – with its possessive pigeon-keeper coming to terms with his beloved grand-daughter's escape into adulthood – may perhaps have reached more readers lately than the interstellar journeys of the Canopus in Argus series of "space fictions" that marked her still-controversial break with naturalistic narrative.
But that "visionary power", hailed by the Swedish Academy when it awarded her the Nobel Prize in 2007, propelled her beyond orthodoxy into an upper orbit of heretical and sometimes downright mystical ideas. In her later years, these intoxicated many readers just as others found them short of both oxygen and gravity.
Lessing even managed to flee the moment of her own Nobel annunciation. When she came back from shopping to find reporters clustered around her home in West Hampstead, did she gush? Of course not: she cursed.
All the same, the author born in Iran in 1919 to a war-disabled bank clerk and a discontented nurse homed in on the same cluster of emotions and aspirations time and again.
So often in her novels, in whatever context, a woman yearns for a full life – for a real life – but finds that the roles and choices available to her will not suffice. Via deeds or dreams, she searches for a liberation that will also mean unification with a universe far wider and grander than the one she sees.
First of all, political commitment promises that one-ness; then meditation and analysis; then spiritual insight; then imaginings or predictions of alien, more advanced, civilisations.
The pattern is already set when, trailing scandal, the double divorcee arrives in London from Rhodesia in 1949 with the manuscript of The Grass is Singing – that novel in which one privileged woman's corrosive ennui focuses all the miseries and injustices of colonialism.
Arguably, it underlies even the free-form fantasia of human origins in The Cleft (2007), her final novel if you discount the touching twilight visit to her unhappy parents' blighted emotional landscape in Alfred and Emily. In The Cleft, an ancient matriarchal culture ties itself in almost as many emotional and political knots as its patriarchal successors: typical late Lessing, maverick and mischievous.
Forever thwarted, forever renewed, that search for fulfilment across the political and psychological terrains of her time anchors the works that define Lessing's long career. Between 1952 and 1969, the five "Martha Quest" novels show their semi-autobiographical heroine in transit across marriages, affairs and ideologies.
As every destination disappoints, Martha perpetually seeks the " fabulous and ancient city" where those dreams of completeness will come true. That recurrent vision indicates that the Utopian and fantastic elements of Lessing's work took root long before, with Shikasta in 1979, she entered the realm of science fiction proper.
However, The Golden Notebook (1962) remains for many readers the talismanic novel among the almost 30 she wrote. A divided self in a divided world, her heroine Anna progresses by way of love, madness, ideals and visions towards the unity of being that drives but eludes the classic Lessing protagonist. A dramatisation of interlinked Cold War crisis and individual breakdown, it wraps personal and political experience around each other to devastating effect.
Not all of her experiments carried her admirers with them. However, the intergalactic Sufi mysticism of the Canopus of Argus novels soon led back to The Good Terrorist, The Fifth Child and Ben, In the World – books in which her eye for the rifts and ruptures of contemporary family and political life feels as sharply focused as ever. For Lessing's own galaxy of ideas came to function according to a cyclical rather than linear concept of time.
Forms, themes and modes of consciousness coexist. One does not supplant or override another. This approach marked a further departure from the waves of progressive thought – Marxist, feminist or therapeutic – which she and her characters had ridden, but dropped.
What persisted through the transitions? The story itself. Her Nobel lecture, as free of egoism as any laureate's address, ends by invoking a poor African girl in an education-starved backwater. She finds fragments of Anna Karenina in a country shop. It inspires her. "We are a jaded lot, we in our threatened world. We are good for irony and even cynicism." Even so, we may still have faith that "the storyteller is deep inside every one of us". "It is the storyteller, the dream-maker, the myth-maker, that is our phoenix, that represents us at our best, and at our most creative."
Doris Lessing, in flight for 94 story-fuelled years, never ceased to practise what she preached.
Join our new commenting forum
Join thought-provoking conversations, follow other Independent readers and see their replies