Celia Imrie interview: The film, theatre and TV star on her career as a novelist, and the lure of the South of France
Imrie is one of Britain's best-loved actresses, having appeared in numerous television, film and stage productions over the past five decades. Her second novel, 'Nice Work (If You Can Get It)', is out on 1 March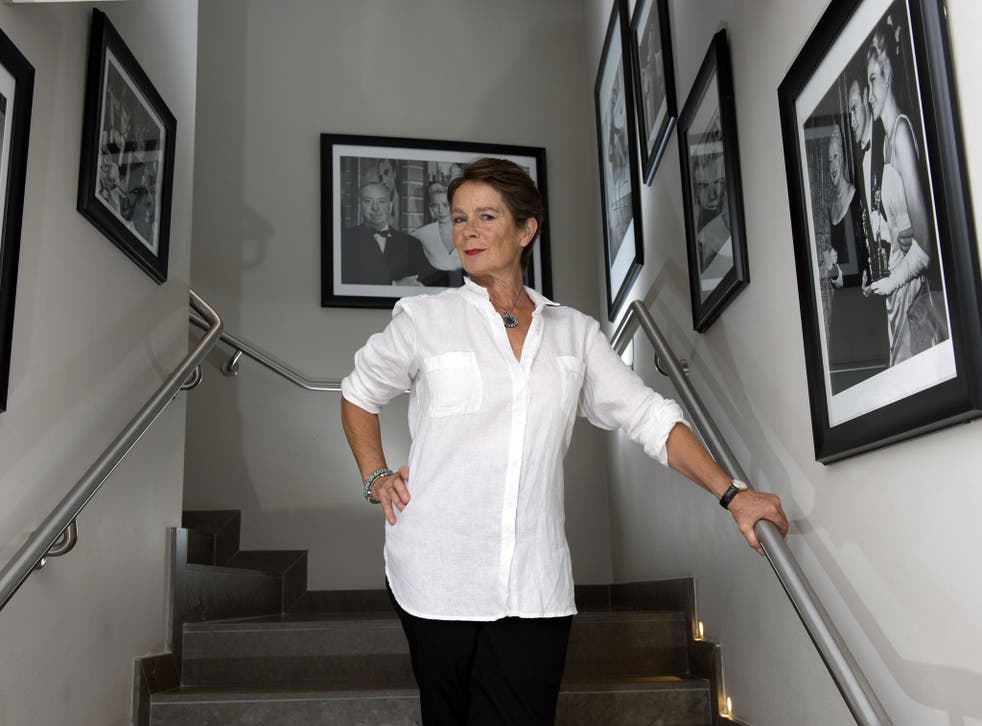 What are you doing over in LA?
I'm on a slight hiatus. It's very exciting to be here around Grammy time. I met Corinne Bailey Rae last night and the day before I met Boy George. I'm terribly over-excited. It's thrilling to meet these people whose music you love.
Your second novel is about to come out, based in a fictional town in the South of France. You're awfully good at communicating a sense of the place. Is it based on anywhere in particular?
It's a mixture of places. The whole of the South of France is so breathtaking that I insist on writing when I'm there rather than back in London. The description almost writes itself. Then, I suppose because I'm an actress, my favourite bit to write was always the dialogue. I want to play all the parts in the book – even the men.
Is it a place you've been to a lot?
It's very new to me actually. I can't quite remember when I started going, maybe seven years ago. Now it's like my heaven. When I was asked, "What about a novel?", it was never something I thought I'd do. But I didn't think twice about the setting. When you get there, you completely understand why Monet and Picasso and all these marvellous people went there to paint. And then you find out that Chekhov also used to go. It's magical: the light, the colour of the sea…
Culture news in pictures

Show all 33
And who are the characters based on?
Nobody in particular. Café life in France is not really like England. It's so easy. I can just spend so many mornings sitting and looking at people in the markets and everything. It's the most wonderfully free and refreshing way of life.
There's one character in particular who interested me – Sally Connor, the long-forgotten TV star. Was she based on anyone you've known in real life?
Aha! Again, she's a marvellous mixture. But of course it's a good idea to write about what you know. I've been to Cannes two or three times and I see plenty of people there. The festival is so exciting, it's good to be able to write from that experience. But it would be wrong to say she is based on anyone in particular.
Was it hard to get into writing?
I found it really difficult. I love mornings, so I'd generally write and then go off on adventures in the afternoon. There are lots of tiny places to visit along the coast, which I would then write into the book. But it is hard. I had to write something for a newspaper yesterday. There was a certain number of words I had to do – maybe 900. I got to 340 and thought, "Now what am I going to do?" But finishing the novel was a complete thrill, like an opening night. I've got to the stage of my life where I just think any challenge that is thrown at me, I'm going to do it.
Anything?
Well, I wouldn't go skiing. But barring that there aren't many things I won't try. I'm game for anything! Which is a rather dangerous thing to put in print, isn't it?
Perhaps...
Actually, I've lost my nerve on fairground rides, too. I went with my son to Blackpool the other day, and we went on The Big One and it frightened the life out of me. For most other things, I'm quite a good sport.
What do you have planned next?
I love to make people laugh. It is my favourite thing. But on the other hand, actors always want to do the opposite of what people expect of them, so I would quite like to play a murderess. I'd like to do something people think I can't do.
What is it that's so nice about making people laugh?
In this world, to be able to have a whole audience screaming with laughter – it's an instant thumbs-up. But then also you know that it's making them feel better too. It's just lovely.
Biography
Celia Imrie, 63, is one of Britain's best-loved actresses, having appeared in numerous television, film and stage productions over the past five decades. Born in Guildford, she divides her time between London and Cowes on the Isle of Wight and has a son, Angus, with the actor Benjamin Whitrow. Her second novel, 'Nice Work (If You Can Get It)', is out on 1 March from Bloomsbury
Join our new commenting forum
Join thought-provoking conversations, follow other Independent readers and see their replies