Cinema: Don't ask for the moon from these stars
Christmas books of the year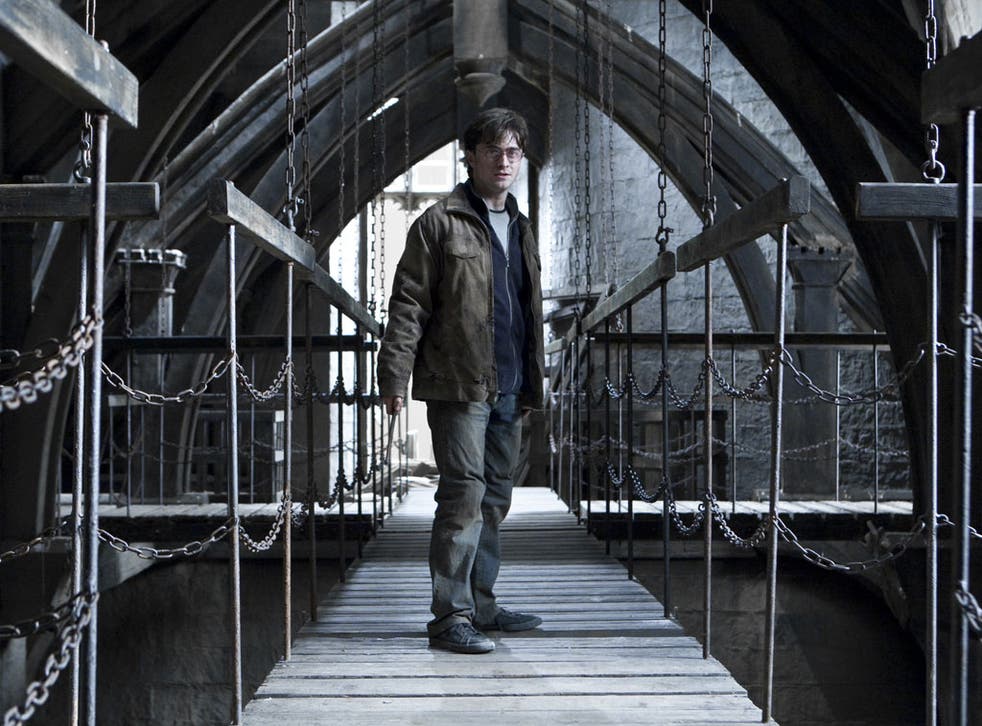 There's a battle for the most lavish film volume this Christmas.
Harry Potter: Page to Screen by Bob McCabe (Titan, £49.99) is an immense tome that might have fallen from Dumbledore's own bookshelves. The intense detailing covers everything from the tiling on the Ministry of Magic to the clasps on the gown of Minerva McGonagall, in a sumptuous style-guide to the phenomenon. Ian Nathan's Alien Vault (Aurum, £30) is also the stuff of fans' dreams, with plans for the Nostromo spaceship, rare photography, artwork and storyboards. On the other hand, elegant though it is, I can't imagine whom The Art of Pixar (Chronicle Books, £35) is aimed at. The first part is comprised of tiny story-board sketches which are tricky to follow, while the last has beautiful gouaches. Animators and graphic art students will enjoy, but it feels like something for Pixar's reception area.
There's a skew toward genre books this year. Jonathan Rigby offers surprise choices for his horror time capsule in Studies in Terror (Signum, £19.99), including forgotten gems such as The Hidden (alien slugs are addicted to heavy metal; who knew?) and Dellamorte Dellamore, in which Rupert Everett ends up inside a snow-globe. Monsters in the Movies by the director John Landis (Dorling Kindersley, £25) trawls a century of creatures from giant ants to ghostly children. Even he admits there are chillers he hasn't seen (Gay Zombie, anyone?) but who could resist Brit-flick The Mutations, in which Donald Pleasance turns Tom Baker into a half-man, half-lettuce?
Auteur Publishing's new "Devil's Advocates" critiques on individual titles – Let the Right One In by Anne Billson and Witchfinder General by Ian Cooper, both £9.99 – offer bracingly fresh perspectives from passionate writers. The series will perfectly complement the BFI archive volumes.
Traditional biographies are dying now that the special effects are the stars, but here's a real hero: Vic Armstrong is the go-to stuntman, co-ordinator and second unit director for blockbusters. The True Adventures of the World's Greatest Stuntman (Titan, £18.99) is packed with the kind of stories dads like, explaining the physics of jumping from bridges, riding runaway trains and motorbikes, crashing through walls, and getting blown up. I remember Vic climbing into a helicopter after a night of rabble-rousing and being told that his eyes were bloodshot. "You want to see them from my side," he said, taking off. What a dude.
At the other end of the production chain, The Good, the Bad and the Multiplex by the reviewer Mark Kermode (Random House, £11.99) is an angry blast about the state of cinemagoing, from the cost of shepherding sweet-toothed children past overpriced confectionery to suffering through unfocused prints in unchecked auditoria. The scruffy cattle-pen experience will be familiar to anyone who has visited a mall cinema lately.
Robert Fairclough's This Charming Man: The Life of Ian Carmichael (Aurum, £20) reminds us that before he came to epitomise the English toff, the Yorkshire-born Carmichael was a cham-eleon-like actor who brilliantly played a self-effacing everyman in a series of biting 1950s satires.
There are lots of things you can think about while reading Many Lives, the autobiography of Stephanie Beacham (Hay House, £16.99). Hair care, for example, or matching dinnerware. Her appearances in Pete Walker's sleazily transgressive exploiters get just one mention here in the mire of artery-hardening New Age folderol, as Ms Beacham unravels the mysteries of life, spirituality and, oh, cat charities probably. It's like being force-fed icing sugar, but will doubtless have its fans.
Simon Pegg fares better in Nerd Do Well (Random House £7.99) because he's one of us, palpitating over childhood heroes, jumping about excitedly upon reaching LA, barely able to believe his luck at becoming a star. The shot of him with Spielberg says it all; he looks like he's just got up the nerve to ask for a signed photo.
Book of the year is Saul Bass: A Life in Film and Design (Laurence King, £48) by Pat Kirkham and Jennifer Bass, a bible from the world's greatest movie title designer, with explanations as to why his designs work plus a definitive answer to that persistent question about Psycho.
It's an overworked subject, but Born Brilliant: The Life of Kenneth Williams by Christopher Stevens (John Murray £9.99) offers up the balanced perspective that Williams could not bring to his own diaries. It is packed with revealing interviews and anecdotes hilarious, erudite and sour.
Join our new commenting forum
Join thought-provoking conversations, follow other Independent readers and see their replies