Bad Sex in Fiction award 2013: Manil Suri's subatomic bisexual orgy in The City of Devi beats hillbilly humping to award
Indian-born author joins Sebastian Faulks, Melvyn Bragg and Tom Wolfe among the pantheon of writers recognised by the Literary Review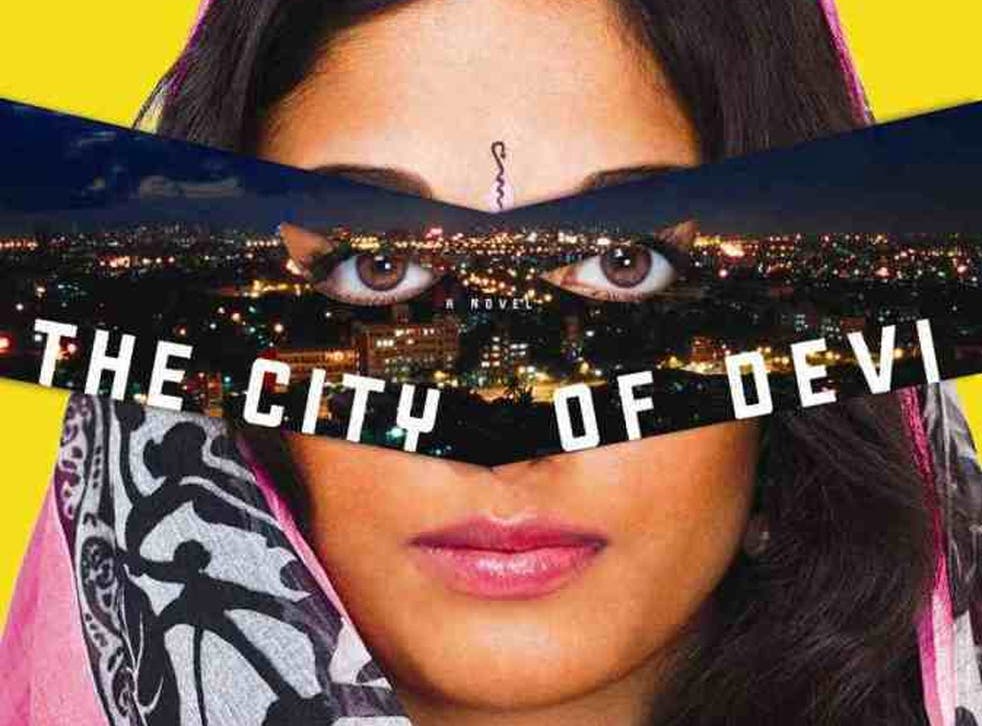 An ecstatic bisexual orgy, which climaxes against a backdrop of imminent nuclear annihilation, has secured the prized Bad Sex in Fiction award for Manil Suri and his novel, The City of Devi.
The Indian-born author joins Sebastian Faulks, Melvyn Bragg and Tom Wolfe among the pantheon of writers recognised by the Literary Review for producing the "most egregious passage of sexual description in a novel".
Suri triumphed over authors including William Nicholson, who said he was "ashamed" to have been shortlisted and Woody Guthrie, the Depression-era folk singer whose posthumously-published novel House of Earth featured ripe descriptions of hillbilly humping.
However The City of Devi, set in Mumbai as the city is locked-down under the threat of a nuclear bomb, best satisfied the instruction, first laid down in 1993, to single out "the crude, badly written, often perfunctory use of redundant passages of sexual description in the modern novel, and to discourage it."
The novel follows three characters: Sarita, her physicist husband Karun, who has disappeared, and Jaz, a young gay Muslim. The judges were won over by the diffusion of sexual ecstasy through time, space and consciousness at the climax of an extended sex scene involving all three characters.
It reads: "Surely supernovas explode that instant, somewhere, in some galaxy. The hut vanishes, and with it the sea and the sands – only Karun's body, locked with mine, remains. We streak like superheroes past suns and solar systems, we dive through shoals of quarks and atomic nuclei. In celebration of our breakthrough fourth star, statisticians the world over rejoice."
The 21st Bad Sex winner was announced in front of 400 guests at the In & Out Club in Mayfair. But Suri, 54, a professor of mathematics at the University of Maryland who has previously been long-listed for the Man Booker Prize and shortlisted for the Pen/Faulkner Award, declined to accept the prize in person.
A representative of his publishers, Bloomsbury, said: "In accepting this award we challenge everyone to make up their own mind about Manil Suri's The City of Devi. As Tolstoy said in Anna Karenina, 'There are as many kinds of love as there are hearts'.
"Take The City of Devi home to bed with you tonight and discover sex scenes that the TLS praised as 'unfettered, quirky, beautiful, tragic and wildly experimental,' written by an author who, according to the Wall Street Journal, 'captures the insecurity, the curiosity and even the comedy of those vulnerable moments'. As Jane Austen observed: 'One half of the world cannot understand the pleasures of the other.' Which half are you in?"
The City of Devi prevailed over strong competition. Susan Choi came close with My Education ("I seemed to come right away, with a hard, popping effervescence, as if her mouth had raised blisters, or an uppermost froth; but beneath, magma still heaved and groaned and was yearning to fling itself into the air").
Guthrie's House of Earth was an early favourite ("And as she sucked the last drops of his blood and his seed into the folds of her innermost soul and self, she felt her whole body lift, pull, squeeze, then lift again, tremble, shake, and quiver, and in her fires of her stomach she strained and moved to bathe his blood into the rumble and the thunder of her own."); whilst Eric Reinhardt's The Victoria System briefly set pulses racing ("The zip of her skirt sputtered between her fingernails like a motorboat on a waveless sea … My erection beat time in my underwear.")
The award, established in 1993 by Auberon Waugh, is not intended to cover pornographic or expressly erotic literature, resulting in the exclusion last year of E.L. James' best-selling Fifty Shades Of Grey.
Cringe factor: Some of the nominees
Motherland, by William Nicholson: "She moves her hips, pushing him deeper into her all the time, and as she does so she whispers, 'F**k me now, Lawrence. F**k me now.'"
House of Earth, by Woody Guthrie: "So magnified and so keen were her feelings that her inner nerves could even feel the bumps, the ridges, the pimples, the few stray hairs along the shaft of his male rod."
My Education, by Susan Choi: "Weeping we knotted our bodies together, caressing and hushing each other, until we both must have slept, to awake it seemed many hours later, and gaze at each other in mute wonderment. 'F**k,' she said, sitting up. 'What the f**k time is it?'"
The City of Devi, by Manil Suri: "The hut vanishes, and with it the sea and the sands – only Karun's body, locked with mine, remains. We streak like superheroes past suns and solar systems, we dive through shoals of quarks and atomic nuclei. In celebration of our breakthrough fourth star, statisticians the world over rejoice."
Secrecy, by Rupert Thomson: "I closed my eyes as well and moved inside her, imagining the ribbed flesh, the supple rings of muscle. Mauve and yellow flowers filled the blank screen of my eyelids, the petals loosening and drifting downwards on to smooth grey stone. I kissed the soft bristles in the hollow of her armpit, then I kissed the smaller hollow of her clavicle."
The World Was All Before Them, by Matthew Reynolds: "But phew she too seemed to be surfing the waves of neuromuscular euphoria, so that as, sweating, panting, he bowed his forehead to her chest, she gripped him tight, her sharp nails stabbing; and then they were grinning and kissing each other's noses, cheeks; and then they lay entangled for a moment, breathing; and then they rose, one after another, went for a piss, came back and settled into bed again."
The Last Banquet, by Jonathan Grimwood: "In my mouth her nipple turned from strawberry to deep raspberry but the taste I wanted was missing. I had sweat and what had to be soap from washing her dress or herself. Reaching behind me, I found the Brie and broke off a fragment, sucking her nipple through it."
The Victoria System, by Eric Reinhardt: "Drops of sweat running down her temples shone through this incandescent lull like crystal ladybirds. I waited, tensed, tortured, for Victoria's palms to start descending once again towards the elastic of my underwear."
Join our new commenting forum
Join thought-provoking conversations, follow other Independent readers and see their replies