Colin MacIntyre interview: 'Once again, I've jumped off a cliff'
First an indie musician, and now a novelist, Colin MacIntyre talks about his new book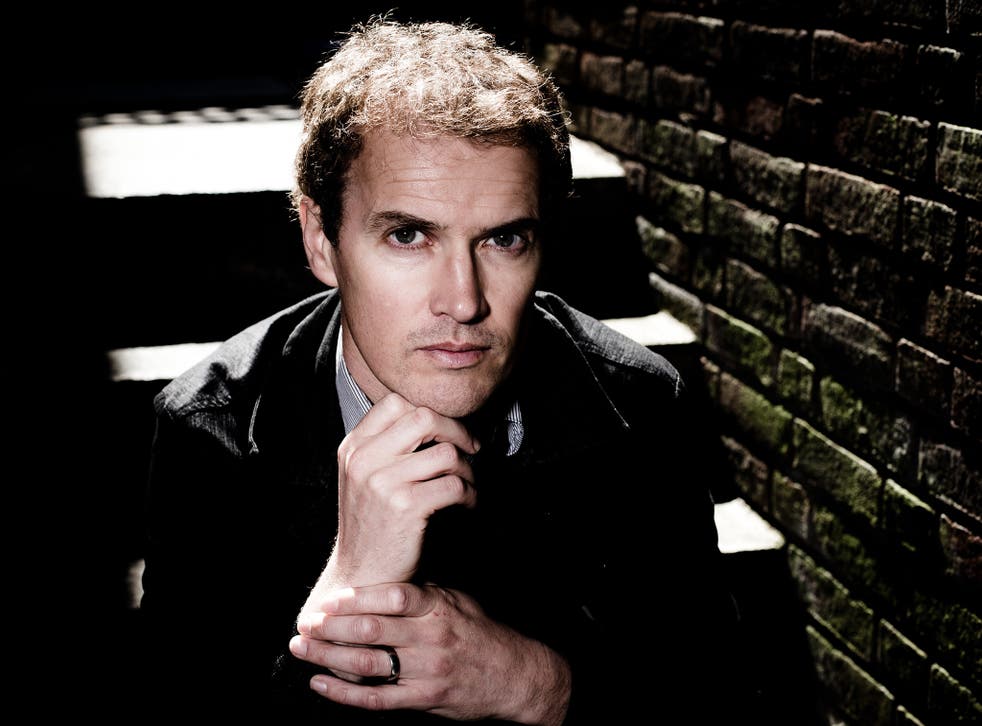 When Colin MacIntyre was in his late teens he made a pact with himself. "I decided that whatever I do creatively, I shouldn't be afraid," he says. "I told myself, 'I've got to jump off a cliff'."
Twenty-five years later, it's a motto by which MacIntyre continues to live and work. It's also a recurring theme in his first novel, The Letters of Ivor Punch, which is set on an unnamed Scottish island.
A young woman, Eliza, is the first to jump, leaving her son, Alexander, motherless and her abusive father, Fingle, consumed by guilt. A generation later, Tom, a banker in hiding, stands on the precipice, toying with the possibility of oblivion, and a mysterious hitchhiker exhorts a young driver to veer off the high coastal road and into the sea.
MacIntyre is no stranger to storytelling, having risen to fame 15 years ago as the singer and multi-instrumentalist behind Mull Historical Society, the indie-pop band named after an archaeological club on the Scottish island of Mull.
The early songs were famed for their parochial concerns, their deftly-sketched backdrops a nod to their author's own formative years on Mull. These days, however, 42-year-old MacIntyre is a confirmed city-dweller, having settled in London after spending a portion of his thirties in New York.
We meet on a sunny morning in a riverside pub near his house in Hammersmith, west London. At first glance, you'd hardly peg him as a pop musician. He is softly spoken and his demeanour is thoughtful, perhaps a little shy. "It's the eternal contradiction of the musician," MacIntyre reflects. "The introvert who comes to life when people are looking at him. I find when I'm writing, or on stage, or just creating something, I take on a new character, which feels good to me."
MacIntyre has written short stories since his teens and, as his musical career took off, writing became a habit while on tour. "It was very much like writing songs. It felt like it came from the same place, particularly the focusing on characters and trying to get under their skin. I felt quite lost in it. And it was better than sitting looking out of a tour bus window."
The Letters of Ivor Punch began life as another short story in which an aged islander and former police sergeant writes cantankerous missives to the US President about his life, his chickens, and the state of the world.
But MacIntyre kept on writing, allowing new voices and characters to creep in. Through interconnected stories spanning a century and a half, we learn about the lives of Ivor's friends and forebears. A sprawling spider-chart of relationships develops, in which fictional characters rub shoulders with real ones, and in which the narrative moves from the 19th-century explorer, Isabella Bird, and her sister Henrietta (both of whom lived on Mull) to present day America where Ivor's grandson, Alexander, works as an assistant to a famous novelist.
Tragedy and superstition hang over the characters like a mist, and the sea laps against every page. These are beguiling tales built on secrets and sadness, each of them with a keen sense of place.
"I didn't write a word of it on Mull but the landscape is what I know," says MacIntyre. "The more distanced I am from it in physical terms, the more compelling it becomes. I visit a lot and I still have family there, so I do feel very connected."
The character of Punch is, he says, a distillation of some of the elderly islanders that surrounded him as a child. "There are so many people who I grew up with who had his turn of phrase. I heard it in my grandfathers, with their wisdom and stories. They could almost reduce people to one-word character assessments."
In the early stages of writing, MacIntyre didn't tell anyone what he was up to – not even his wife. "I had a lot of musical projects on the go and we had two girls under two, so our plates were pretty full. And I didn't want the pressure of thinking about where I was going with it. The fact that it has come together feels like some kind of miracle."
Perhaps not so miraculous when you consider that MacIntyre hails from a family of writers. His grandfather, Angus, was a bank manager who lived above the bank on Tobermory High Street. Out of working hours, he also wrote poetry, some of which was published, and was known locally as "the Bard of Mull".
"Anyone coming to the island would come to meet my grandfather," he recalls. "He was an institution and an amazing character. The last poem he wrote before he died was about my grandmother. It said, 'You will come with me, my queen, for old men risk a fall.' It was so good I used it in a song."
His father, meanwhile, was Kenny MacIntyre, an athlete who broke the triple jump record at the Tobermory Highland Games that had stood since 1899, and who moved into political journalism in his thirties, became Political and Industrial Correspondent for BBC Scotland and an interrogator of such political giants as Margaret Thatcher and John Major.
Kenny was supportive of his son's musical endeavours, driving him to and from gigs, though he never saw him make a career of it. In 1999, he died of a heart attack at the age of 54. A year later, Colin finally signed a record deal. No wonder Mull Historical Society's first album, Loss, was about his dad and the island on which he was raised. Since then there have been five more albums, including 2008's The Water, which featured a poem written and performed by the late Tony Benn.
The following year MacIntyre provided Irvine Welsh with a song for his comedy drama Good Arrows. MacIntyre sees The Letters of Ivor Punch as a further tribute to Mull, even if the island isn't actually named.
"Since I've been releasing records, I've been in this weird position of being an ambassador for the island," he reflects. "Though I've struggled with it at times, I've got used to it and I've come to feel quite proud. So yes, it is a tribute of sorts – to the people, to the landscape and to the ocean in particular. It's a work of fiction but I realise there's a lot of me in it.
Writing it has been a strange process – both familiar and completely unknown. Once again, I've jumped off a cliff." Thankfully, he's lived to tell the tale.
Join our new commenting forum
Join thought-provoking conversations, follow other Independent readers and see their replies