First-time author Peter Bill fights back against 'Great Vampire Squid' Amazon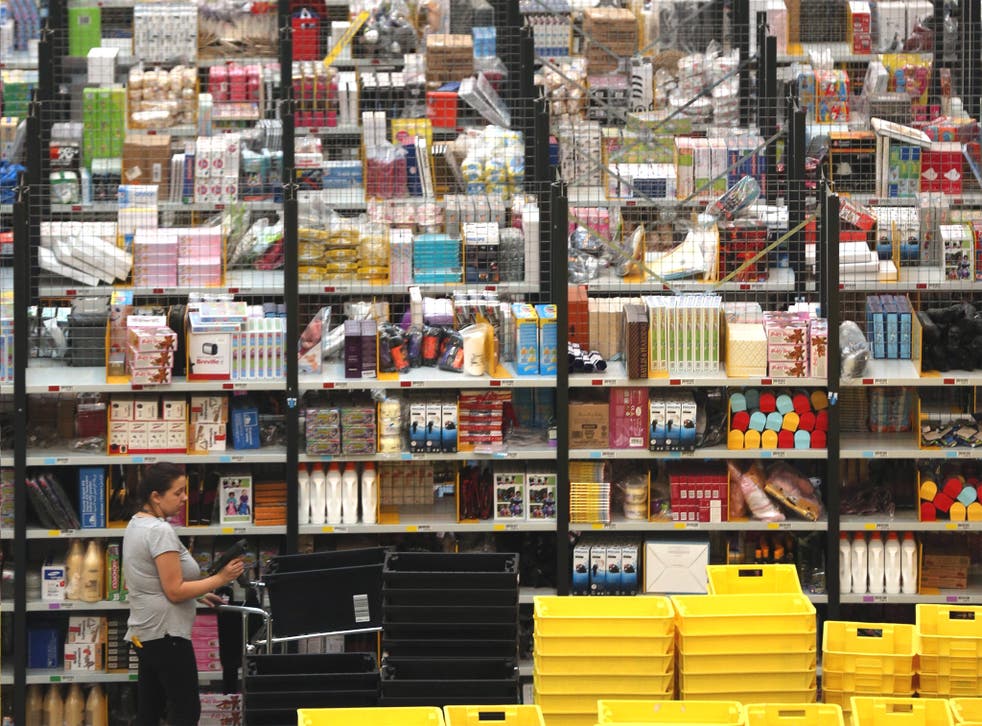 There is no point shouting at a computer screen. Nor is there much point shouting about Amazon. But an email arrived recently inviting me to enter the Amazon Breakthrough Novel Award contest. Me and 10,000 others willing to provide free content in return for a $50,000 prize. Unprintable curses against an organisation happy to exploit authors' dreams flowed.
I'm a first-time author whose self-published book stands 122,230 down from the top of the Amazon best-seller list; a bibliophile who still loves to buy books via Amazon. But a writer who has grown to despise the Great Vampire Squid of publishing's treatment of authors.
I am prompted into print by the soap maker Lush winning a first-round victory last month in a legal battle to ban Amazon from selling "lush" toiletries not made by Lush. The owners, Mark and Mo Constantine, refuse to sell via Amazon. Imagine how fragrant those giant warehouses would smell if they did.
My stand against the Great Squid is pitiful by comparison. I've sneakily banned Amazon Media EU Sarl from selling the hardback version of my book, Planet Property. The website says the £19.95 work of non-fiction is "temporarily out of stock". A computer-generated fib. Only my self-publishing house, Troubador, gets to sell the hardbacks, taking an equable 15 per cent of the cover price for its trouble. I've told it not to supply Amazon. Wham! Take that!
I'd rather have dinner with Jeff Bezos than allow his Luxembourg-based company to retail my stiff-backed version of the 290-page tome on real estate. Here's why: Amazon takes a 60 per cent slice of the cover price. Near as dammit £12. Deduct Troubador's 15 per cent and a fiver for printing costs, and I'd end up with 5p per copy. There is still a market for hardbacks. Demand enough, via Troubador, for me to order a reprint. (We're talking hundreds, not thousands, here, dear reader.) Beyond that, my courage runs out. That's why both the floppy-backed version and the ebook can be bought through Luxembourg, via an Amazonian-sized shed in the Midlands. Despite entreaties to potential buyers to go direct to the publisher, most go to Amazon. How could they? But they do, they will, they always will.
Happily, the £14.99 paperback yields a just-acceptable margin of £1.80; the Kindle version a decent £3.50. Even so, Amazon has an amazing ability to irritate authors in an unrelenting pursuit to please buyers. Take Kindle: I had to keep the price below $10 for Amazon to halve its 60 per cent discount. I couldn't control the cover price because the ebook was on competing sites. The £7.75 price I had agreed to suddenly fell to £6 – as the computer had noticed another site selling at £6.06. Amazon clearly has a thing about never knowingly being undersold. I had to tell Troubador to tell Amazon that the book would be taken down from all other e-sites. After a week or so, the price rose again to £7.75.
Did I say the softback was £14.99? That's just one of three prices posted by Amazon on a single day. The Squid's was indeed £14.99. But the Book Depository's was £12.48. Why undercut yourself? International Marketplace was hawking second-hand versions for £16.98. Where the hell did they get them? The book was published only in December. And why should used copies cost more, for heaven's sake? Planet Property is hardly the Gutenberg Bible. A day later, that untempting offer was replaced by a "like new" deal of £14.73 from a langton_info_england. The Book Depository offer had vanished, replaced by Books etc's lowball £9.39. You've guessed: pricing by humans has been replaced by computer-generated electronic trading.
Four days after the email from Amazon that had me swearing at the screen, came another that had me crooning. The message was headlined: "Preview PowaTag the Secret Technology That… Could Eat Amazon's Lunch." Ooh… What's this? Turns out that "snap and buy" technology allowing buyers to order goods by taking a photo of an advert, poster or even goods in shop windows has been launched this week. The UK-based Powa Technologies, run by Dan Wagner, has raised $76m to start nibbling at Amazon. If his secret technology begins to take bites out of Amazon, his destiny will surely be swallowed by the Great Squid. There is no escape.
Join our new commenting forum
Join thought-provoking conversations, follow other Independent readers and see their replies