How to get over writer's block
Novelist Peter de Vries once said, 'I write when I'm inspired, and I see to it that I'm inspired at nine o'clock every morning.'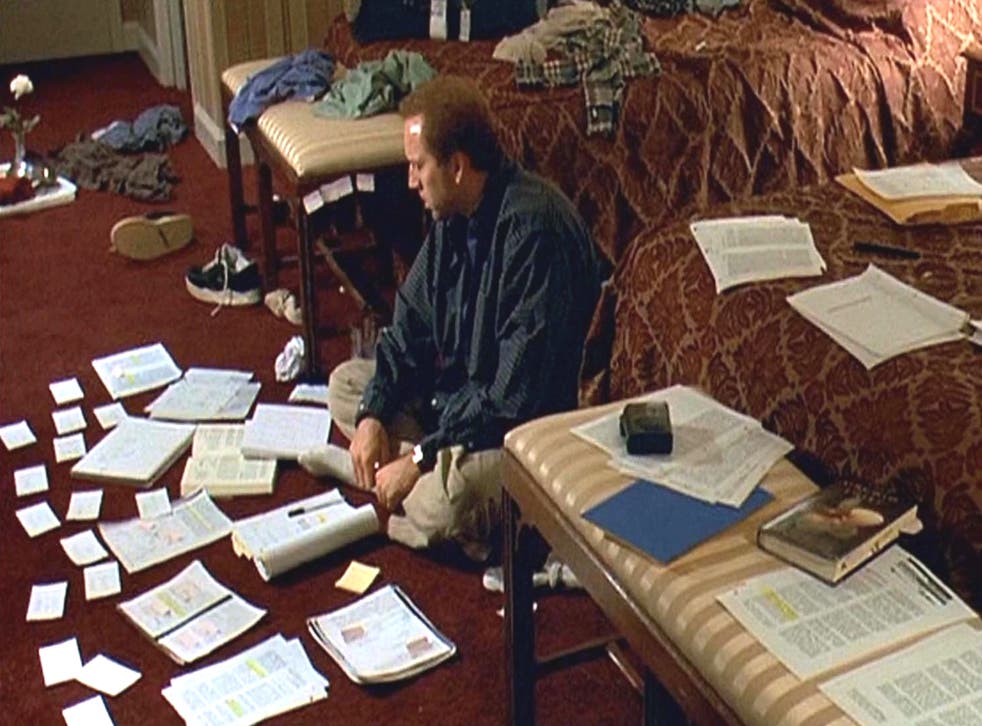 Inspiration is often treated as a semi-mystical and ultimately uncontrollable empowerment of the mind. And, to some extent, that's true. In Koine Greek, it is impossible to say "I think," because no active form of the verb exists. Instead, one is forced to say, "the thought occurred to me" or "the thought was given to me." But does that mean we have to subject ourselves to the unpredictable whims of whatever amount of brilliance happens to be rattling around in our brains at any given moment? Instead of just waiting around for the muse to hit us in the head with a lightning bolt, we can ingrain in ourselves the habits that will leave writer's block reeling in the dust.
Ask questions
The first thing I do when I hit a speed bump is start asking questions. The reporter's old standby "5 W's" come in plenty handy for novelists too, particularly "Why?" and "What if?" If my brain is particularly snarled, I usually have to resort to asking these questions with pen and paper. Something about the forced structure of writing out my thoughts helps me concentrate. I've filled notebooks upon notebooks with my why-ing and what if-ing, especially during the outlining stages. This is a process that has never failed me. Keep asking long enough and eventually, you'll find the answers. Bestseller Sue Grafton says, "If you know the question, you know the answer."
Stop mid-sentence
Ernest Hemingway made it a practice to stop writing whenever he was on a roll. By cutting himself off in the middle of a great idea - sometimes even mid-sentence - he gave himself a prime beginning spot for the next day. Instead of floundering around, wasting time in search of a new batch of inspiration, he could simply pick up right where he left off the day before. Make it a habit to leave a few loose threads every day when you quit writing. Having something to grab hold of the next day will make it that much easier to maintain your train of thought.
Culture news in pictures

Show all 33
Brainstorm ahead of time
Sitting down at your computer, all hyped to write, only to realize you have no idea what to write is not a very nice feeling. Never leave knotty plot problems to be solved the next day. Instead, work them out in the interval between writing sessions. Every evening, after I've finished my writing for the day, I take a walk down to the mailbox. I run over the scenes I plan to work on the next day, identify potential problems, and just generally form a plan of attack, so I know exactly how to shape my scenes when I sit down the next day. That way, instead of wasting precious writing time figuring out my next move, I can gallop right ahead.
Show up every day
Inspiration flows best when it flows regularly. Make it a point to sit down every single day for an allotted amount of time. Write even when you don't feel like it. Treat it like a job and don't cut yourself any slack. The muse only inhabits minds that are ready and waiting for it, and if you're not writing, then you're not ready. Novelist Peter de Vries knew what he was talking about when he said, "I write when I'm inspired, and I see to it that I'm inspired at nine o'clock every morning."
Make the fight against writer's block proactive instead of defensive, and you'll find, as I have, that the odds are almost always stacked in the author's favor.
K.M. Weiland is the author of several novels, along with writer mentoring books Outlining Your Novel and Structuring Your Novel. These tips come from quora.com, the popular online Q&A service. Ask any question and get real answers from people in the know.
Join our new commenting forum
Join thought-provoking conversations, follow other Independent readers and see their replies