It's time to dump the bunny boiler
Zoe Pilger satirises the spurned woman-turned-stalker stereotype in her debut novel. Here, she explores its origins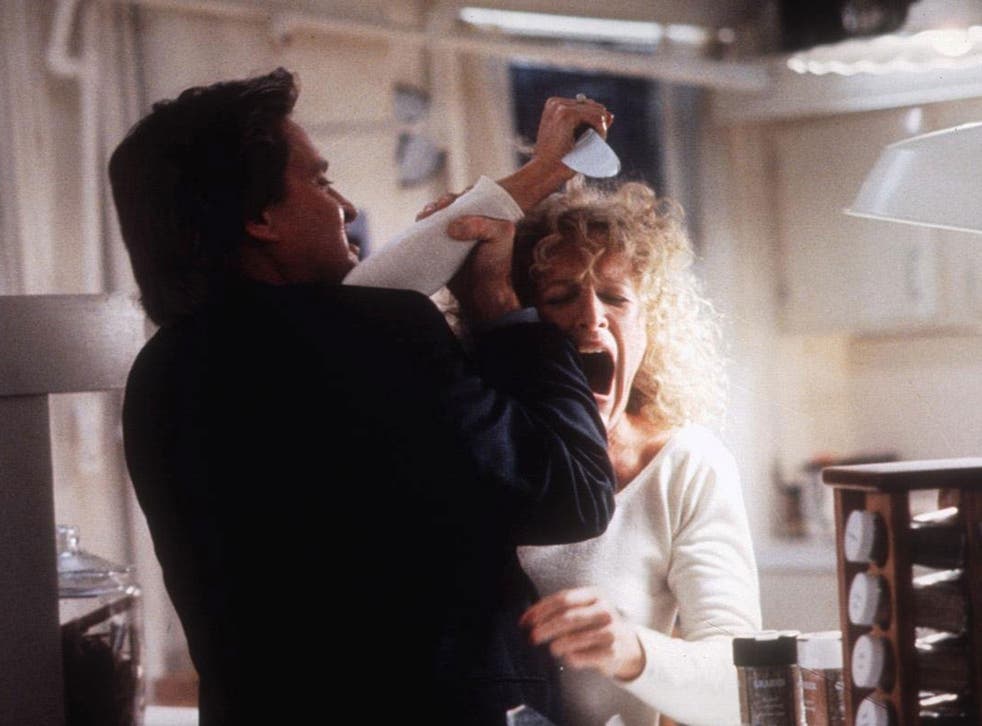 "You know what, Adam, it's really liberating to say no to shit you hate," Hannah tells her on-off boyfriend in the current series of Girls.
Lena Dunham, 27, who plays Hannah and writes, directs and produces the hit HBO show, has said that she wants the characters to "feel real". Indeed, it was Hannah's masochistic fixation on Adam in the first series that provided one of the most unsettling and "real" mirrors of a generation of young women.
Hannah is both passive and predatory. She tells her friend Marnie while strolling down the street: "So I texted Adam about tonight and I have not heard anything back." Marnie replies: "Hannah, look at me. He never, ever texts you back." After thinking for a moment or two, Hannah says: "Maybe I should call him."
The image of the woman waiting by the phone is a staple of popular culture, from Carrie Bradshaw pontificating on why Big hasn't called her in Sex and the City, to the huge black cordless telephone that looms in shot like a monumental sky-scraper as Cher waits to hear from Christian in the 1995 film Clueless. To wait is a traditionally female occupation; it means being subject to another's will.
In my new novel, Eat My Heart Out, the main character Ann-Marie cannot be bothered to wait for Vic, with whom she has had a doomed one-night stand. She bombards him with emails, long musings on the nature of love and its mythic origins in Plato. Finally, she turns up at Vic's house at five in morning. "Why didn't you reply to any of emails, Vic?" she demands. "Those were messages in a bottle, Vic. They were sent in faith, Vic, faith. Do you know what faith is?"
"You're a bunny boiler, that's why," says Vic.
The bunny boiler is another staple of popular culture and has been since the 1987 film Fatal Attraction, in which Alex Forrest (played by Glenn Close) boils a fluffy pet in an act of gruesome revenge after a one-night stand. Bunny boiler means psychopathic female stalker. She is always female. In the late Eighties, she represented the Frankenstein's monster of feminism. She was the newly empowered woman, cut loose to pursue her own career and therefore threaten men's dominance and the nuclear family unit. She was the anti-mother: unhinged, grotesque, an aberration. By gaining access to contraception and abortion rights in the Sixties, women had become dangerously dislocated from their "natural" biological function as wives and mothers.
When the film was released, audiences shouted "Kill the b****!" at the screen. The bunny boiler points to society's deep fear of the woman with ambitions other than marriage and motherhood. Her independence is terrifying: behind that veneer of self-composure, she must be a maniac. In my novel, I wanted to satirise this idea.
Inspired by Julia Davis's brilliant TV series Nighty Night (2004-5) and Muriel Spark's novel The Driver's Seat (1970), Eat My Heart Out is a dark comedy. I wanted to suggest that the seeming fluidity and freedom of courtship today in fact conceals a rigid adherence to age-old gender roles, whereby the woman is cornered into passivity.
The term bunny boiler is batted around in the same breath as phrases like "he's just not that into you". It is part of a dating vernacular that we have inherited from US TV shows. If a man and a woman go on a date, they get on well, they have sex, and the next day she calls him up and tells him that she would like to see him again, it's possible that he will call her a bunny boiler. This act of female assertiveness is cast as an act of aggression; she is a predator for stating what she wants.
Despite the great visibility of pornographic female sexuality in our culture, real female desire remains a taboo. We are expected to drink, to emulate the grinding machinations of porn, to be wild, gagging for it, yet somehow also as demure as a 1950s housewife, in love with cupcakes. This is the ancient split female identity – the whore and the saint. Now we are expected to be both at the same time, which is confusing.
The first series of Girls was special because it offered a heroine who isn't immediately likeable. My heroine Ann-Marie may similarly not be likeable to some readers; she is difficult. I tried to give her depth, rather than morality. She is full of rage and reacts violently against playing the coquette. But she does it anyway. Why?
In her wonderful short story "A Telephone Call" (1928), Dorothy Parker describes the inner monologue of a woman as she waits by the phone for her lover to call. "Please, God, let him telephone me now," she whines. She counts to a hundred, but still she hears nothing. She is experiencing the void. Her delirium rises. "I mustn't, I mustn't, I mustn't," she cries. "Oh God, please don't let me telephone him. Please don't let me do that." The narrator has been driven mad by passivity. The rules – unspoken, unwritten, but iron-clad – have ensnared her.
Parker was writing in the 1920s. It is alarming to think that our dating mores have not evolved much since then. Now we need more complex heroines who are true rather than likeable, fearless rather than waiting for a man to call.
'Eat My Heart Out' is published by Serpent's Tail
Join our new commenting forum
Join thought-provoking conversations, follow other Independent readers and see their replies