Jane Austen birthday: The best advice ever gleaned from her classic novels
'One cannot have too large a party'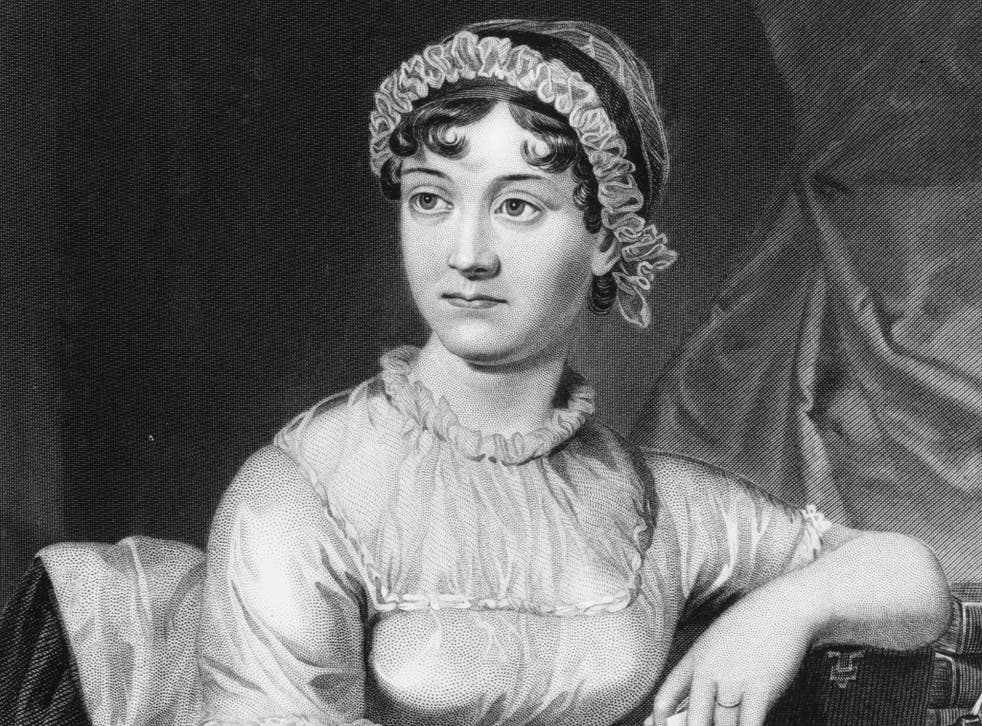 Two hundred and forty years ago today, Jane Austen was born. She would go on to become one of our most beloved English writers, her unfailing pen of irony serving up some of the wittiest turns of phrase in literature.
Magazine agony aunts have nothing on the queen of romantic fiction, whose shrewd, often piercing observations on love, marriage, society, family and the human condition still ring true in 2015.
Here is the best advice we ever learned from her classic novels:
Reputation is a valuable thing
"Good opinion once lost, is lost forever." - Pride and Prejudice
People will see through your bulls**t
"It isn't what we say or think that defines us, but what we do" - Sense and Sensibility
There is no better break-up cure than your mates
"Friendship is certainly the finest balm for the pangs of disappointed love." - Northanger Abbey
Get some perspective
"What are men to rocks and mountains?" - Pride and Prejudice
Don't let others get to you
"There is a stubbornness about me that never can bear to be frightened at the will of others. My courage always rises at every attempt to intimidate me." - Pride and Prejudice
Remember you deserve the best
"I always deserve the best treatment because I never put up with any other." - Emma
Sofa sessions are underrated
"There is nothing like staying at home for real comfort." - Emma
Ignorance is bliss, even in marriage
"Happiness in marriage is entirely a matter of chance. If the dispositions of the parties are ever so well known to each other or ever so similar beforehand, it does not advance their felicity in the least. They always continue to grow sufficiently unlike afterwards to have their share of vexation; and it is better to know as little as possible of the defects of the person with whom you are to pass your life."
Give people space to be themselves
"One man's style must not be the rule of another's." - Emma
Keep the hope
"Know your own happiness. Want for nothing but patience - or give it a more fascinating name: Call it hope." - Sense and Sensibility
Austen power: 200 years of Pride and Prejudice

Show all 5
Happiness is a personal thing
"I wish, as well as everybody else, to be perfectly happy; but, like everybody else, it must be in my own way." - Sense and Sensibility
The more the merrier
"One cannot have too large a party." - Emma
Trust the voice inside your head
"We have all a better guide in ourselves, if we would attend to it, than any other person can be." - Mansfield Park
Love is much more than romantic words
"If I loved you less, I might be able to talk about it more" - Emma
Get out of London
"The truth is, that in London it is always a sickly season. Nobody is healthy in London, nobody can be." - Emma
Dance
"To be fond of dancing was a certain step towards falling love." - Pride and Prejudice
There's nothing wrong with harmless gossip
"For what do we live, but to make sport for our neighbours and laugh at them in our turn?" - Pride and Prejudice
No one likes a humble brag
"Nothing is more deceitful than the appearance of humility. It is often only carelessness of opinion, and sometimes an indirect boast" - Pride and Prejudice
Looking back is generally not a good idea
"Think only of the past as its remembrance give you pleasure" - Pride and Prejudice
People can be endlessly fascinating
"People themselves alter so much, that there is something new to be observed in them for ever." - Pride and Prejudice
Everybody has a dark side
"There is, I believe, in every disposition, a tendency to some particular evil - a natural defect, which not even the best education can overcome." - Pride and Prejudice
YOLO
"Why not seize pleasure at once? How often is happiness destroyed by preparation, foolish preparation!" - Emma
Never give up
"If one scheme of happiness fails, human nature turns to another; if the first calculation is wrong, we make a second better: we find comfort somewhere." - Mansfield Park
Time always tells
"Time will explain" - Persuasion
Reading isn't for nerds
"The person, be it gentleman or lady, who has not pleasure in a good novel must be intolerably stupid." - Northanger Abbey
Plain sailing can get boring
"None of us want to be in calm waters all our lives" - Persuasion
Be wary of judging others
"It is particularly incumbent on those who never change their opinion, to be secure of judging properly at first." - Pride and Prejudice
...and lastly, our personal favourite...
"Run mad as often as you choose but do not faint!" - Love and Friendship
Join our new commenting forum
Join thought-provoking conversations, follow other Independent readers and see their replies