Kate Grenville: A wild colonial girl ... in her own words
After finishing her historical trilogy, the Aussie novelist tells Stephanie Cross why sleeping dogs shouldn't be let lie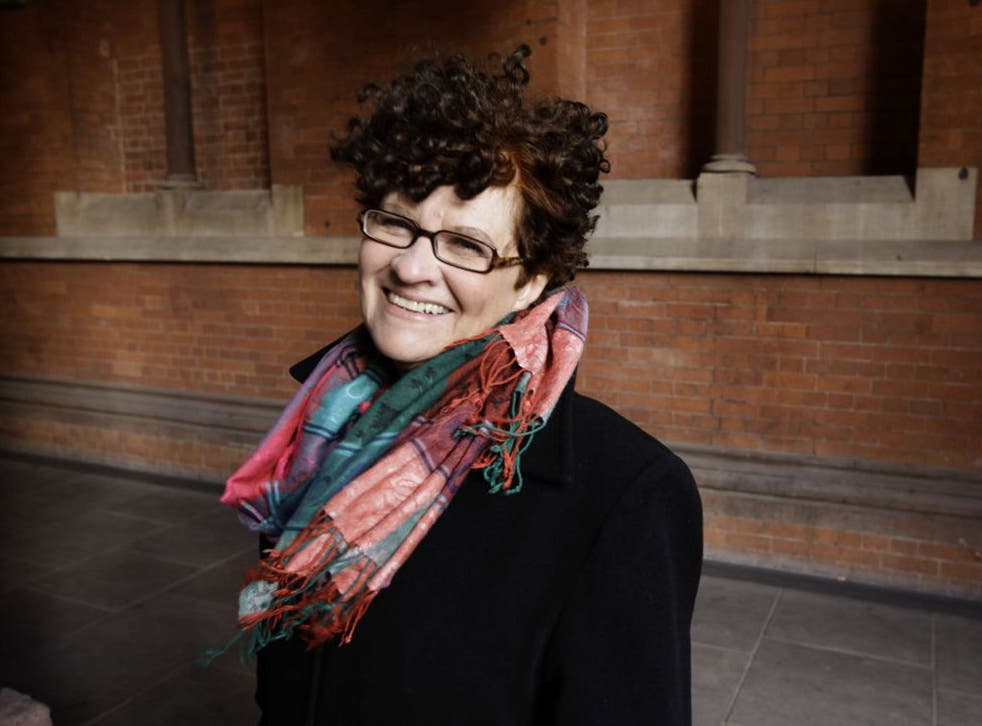 I meet Kate Grenville, the Sydney-born novelist, on 26 January: Australia Day. As I later discover, while we are sipping coffee in a London hotel, the Australian Prime Minister, Julia Gillard, is recovering after being rescued from protesters in Canberra by riot police. The trouble began when the opposition leader, Tony Abbott, appeared to question the relevance of the city's Aboriginal Tent Embassy: a protest camp set up in 1972 in response to the incumbent prime minister's refusal to recognise indigenous land rights.
I feel safe in my assumption that Grenville won't have been surprised to learn about this. Since 2005, the Commonwealth Writers' Prize-winning novelist has been chronicling what she terms Australia's "toxic" colonial past, beginning with The Secret River, continuing with the story of an 18th-century explorer in The Lieutenant (2008), and now culminating in Sarah Thornhill.
Opening in 1816 on New South Wales's Hawkesbury River, Sarah Thornhill picks up where The Secret River left off, and reunites readers with the Thornhill clan. The head of the family, a figure based on Grenville's own forebear, was a thief "sent out" from London to Australia, there becoming a successful farmer. The exact details of Grenville's ancestor's story are lost to history, but the fictional Thornhill is involved in the massacre of Aborigines.
For Grenville, the trilogy has been a very personal undertaking. "The Secret River began because, at the age of 50, I suddenly realised I knew nothing about how my own family had got its foothold in Australia," she explains.
A baby at the end of The Secret River, Sarah Thornhill has grown up ignorant of the crimes of the past. Grenville's novel is in part about the process by which she discovers the truth, but it also makes use of another dramatic episode from the Grenville archives.
In 1828, Grenville's great-great-grand-uncle drowned while hunting seals off the coast of New Zealand. His wife – a Maori – perished with him, and their two little girls were sent to live with their Australian grandparents. Grenville's great-great-grandmother would have been a teenager when these half-Maori children arrived, and it is her experience that Grenville has re-imagined and bequeathed to Sarah Thornhill.
As Grenville explains, for many Australians this plot will evoke echoes of the "stolen generations": the tens of thousands of Aboriginal children who, between 1869 and 1969, were separated from their parents and raised by white families in what was claimed to be their own interest. "In Australia, people generally have very fixed views about these things: how guilty we should feel; what we should do," Grenville says. By taking an oblique approach, as she puts it, she can shake up readers' "nice, safe and comfortable beliefs" before they've twigged what's going on.
Following the publication of The Secret River, two Australian academics attacked Grenville and her novel in what she describes as "the most extraordinarily virulent terms". "I was seen as invading the territory of historians," she says. "In fact I'm just doing what writers since Homer and before have done, which is to take real events and adapt them".
Both The Secret River and The Lieutenant suffered as a result of this fuss, Grenville now feels, and Sarah Thornhill is pointedly billed as "a work of fiction that takes the past as its starting point." But Grenville seemingly harbours no bitterness, seeing the controversy as symptomatic. "It's a lot easier just to talk about whether this is fiction or history, than to take on board the very difficult and painful things that I'm actually writing about."
In person, and in spite of her jetlag, Grenville is fantastically engaged; you can almost see her mind flashing behind her tortoiseshell glasses, and its workings are exhilaratingly evident on the brown paper bag that bears the outline of Sarah Thornhill – written while Grenville was climbing a volcano in Auckland – which she produces when we meet. "Vigour" is, appropriately, a favourite word. Gren-ville also habitually speaks of things as being on one hand then the other.
This interest in seeing things from all sides is evident in her work. An early novel, Dark Places (1994), was written from the point of view of a sexually abusive father, while Grenville has described the current trilogy as "a journey around the mountain of our past, from three different perspectives". In Sarah Thornhill, the perspective is that of an uneducated, illiterate woman: a technical ask as far as Grenville was concerned. "It meant that I couldn't do what I love to do most, which is to write lyrically, with a rich vocabulary ... my challenge was to capture the vigour of truly uneducated speech."
One particularly striking moment comes when Grenville's heroine is suffering the inexpressible agony of labour. "Men are the ones in charge of the words," Sarah thinks: "that's why there isn't one for this pain that only a woman can feel." When I ask Grenville about this, she seizes on it: "I think with all my books, language has been their subject as much as anything else." Grenville, who was born in 1950, explains that she grew up with the feminist fight against gender-biased discourse, as well as with a vocabulary (and indeed culture) imported from Britain. "Language can elide or displace or sideline whole groups of people," she says. "You can't necessarily change the way language is used, but if it becomes something you're conscious of ... that gives you a certain power over it."
Similarly, Sarah Thornhill is a novel not about righting but remembering and acknowledging the wrongs of the past. "As some great person said, if you don't know history, you're condemned to repeat it," Grenville concludes. "To tell the story is the central thing."
Extract
Sarah Thornhill, By Kate Grenville
Canongate £12.99
"Back from New Zealand, him and the girl, on a night of a sudden squall, the rain throwing itself against the house. They come into the parlour, Jack carrying the girl. Brought the night in with them. He gave me a smile, but his heart was not in it. Put her down and she hung onto his coat like she'd never let go ...."
Join our new commenting forum
Join thought-provoking conversations, follow other Independent readers and see their replies