Kent Haruf: No country for old men
In spare, Cormac McCarthy-like prose, he writes about facing death in modern America. Max Liu talks to an old master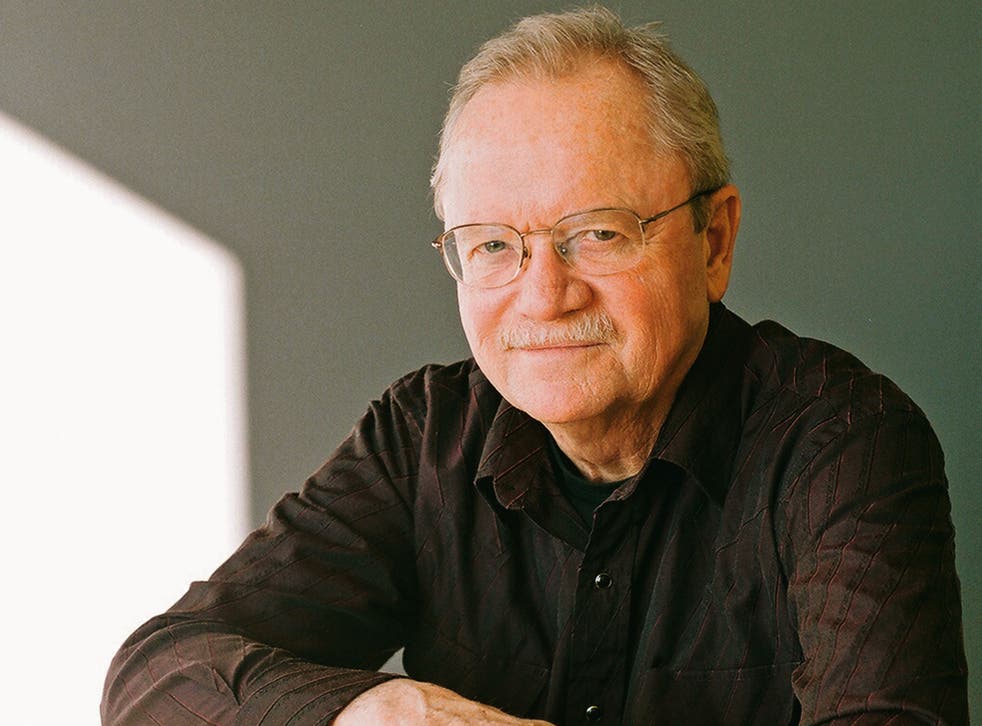 On an overcast afternoon, when snow is melting on the Rocky Mountains, Kent Haruf is driving across the plains which lie east of Colorado Springs. "We have never learned how to work this land," he says of the dry prairie where abandoned homesteads stand among buffalo grass and soapweed. Haruf denies that this landscape has shaped his literary style, but struggle and survival are pertinent topics.
"Writing is the hardest thing I know," he says, "but it was the only thing I wanted to do. I wrote for 20 years and published nothing before my first book." He turned 70 this year and thinks his prose has become sparer with age, saying of his new novel: "I wanted to make Benediction as clean as I could. There are almost no metaphors or figurative language. I'm trying to get at the thing itself without comparing it with something else."
Haruf's early novels received positive reviews but his third, 1999's Plainsong, earned him comparisons to Cormac McCarthy, as well as enough money to devote himself to writing. A sequel, Eventide, (which Picador will reissue, along with Plainsong, this week) developed the story of the McPheron brothers, two elderly ranchers who take in a homeless teenage mother. And readers must brace themselves for the scene in Benediction when those characters' fates are subtly disclosed.
Like all his work, Haruf's new novel is set in Holt, the fictional county where, he says: "I know everybody and all the dogs and all the bicycles. I'm trying to write stories set in that small town that are universal." The most universal subject of all is present from the first page, when Dad Lewis is diagnosed with terminal cancer. Haruf finds profundity in fleeting moments and obscure corners, so was Dad, who savours the minutiae of his final weeks, an ideal protagonist? "Dad in this part of his life is aware of these moments and they become precious to him. I wanted to show the dailyness of life for all its value. It's easy to overlook the ordinary but this shouldn't be a story you can put down and not think or dream about afterwards."
Over the six years he spent writing Benediction, Haruf felt close to Dad. But the old man is capable of cruelty as well as compassion and many of his regrets concern Frank, his estranged gay son. What does Haruf make of Dad? "I have affection for him in his imperfection. He made a terrible mistake when Frank was a boy, but somebody who's all good doesn't seem to me interesting. Men of his generation and background would not have been understanding about homosexuality. Now there are changes that way, I hope and think."
Same-sex civil partnerships were legalised in Colorado in the week of our interview but progress arrives too late for the Lewis family. Benediction is set shortly after 9/11, and the story of Lyle, a preacher who urges his congregation to resist war-mongering, reflects a hostile political climate. Haruf stresses that he isn't speaking through any of his characters, before adding: "We'd do better to follow the admonition of Jesus about loving our neighbours. People in the US are capable of forgiveness and willing to see one another's point of view, but when matters become politicised we're less able to do that. We're in an era today of screaming animosity."
On the plains, despite the wind, the atmosphere is peaceful and, for somebody who's read about this region, visiting is a dreamlike experience. "This country isn't pretty," Haruf has written, "but it's beautiful." When we reach a cattle ranch, I ask if it's the kind he imagined belonging to the McPherons. "That's right," he says, "a red barn and white farmhouse." The brothers are his most loveable characters but, although the tone of Benediction is stark, it's uplifting thanks to Alice, an orphan who bonds with some lonely women. They have been let down by feckless partners, so why is a good man so hard to find in Holt? "They're few and far between," Haruf says, grinning. "In terms of showing their emotions and acting on them, my women characters are a lot more advanced than the men."
Both sexes face limited opportunities in Holt but it's also a place where, when an individual falls, somebody catches them. The son of a Methodist preacher, Haruf was raised in rural Colorado and now lives in a mountain community on the Arkansas River. What are the merits and drawbacks of small-town life? "You can't ignore anybody. It makes for a rich existence, but the lack of anonymity gets insufferable. I was ready to get out when I finished high school. Later, I discovered that I wanted to write about where I grew up."
Emotional toing and froing isn't uncommon among authors who combine regional identities with stories that resonate everywhere. "I would never compare myself to William Faulkner," Haruf says, "but he said he was the sole proprietor of his postage stamp of Mississippi and I feel that way about Holt." Haruf also admires Dylan Thomas and, while Benediction charts the dying of the light, it's also true that ambition, which the Welsh poet deemed critical, is a theme of our conversation. Half a century ago, Haruf dreamed of putting Eastern Colorado on the literary map. Today he smiles at such grandiosity, but does he believe he's succeeded? "If I have, it's in a minor way."
We stop to take photographs, a pick-up passes and Haruf salutes the driver. As the dust slowly settles, I ponder the ending of Benediction when, for Dad's family and neighbours, life beats on beneath the natural cycles of the plains. "I'm attempting," Haruf says, "to broaden my novels' scope through landscape and weather, leaves falling off trees, overnight storms, timeless elements which, irrespective of human endeavour, have always been there and, as long as there is life and snow, will always be there."
Benediction, By Kent Haruf
Picador £20
'When the test came back the nurse called them into the examination room and when the doctor entered the room he just looked at them and asked them to sit down. They could tell by the look on his face where matters stood.
'Go on ahead, Dad ...'
Join our new commenting forum
Join thought-provoking conversations, follow other Independent readers and see their replies