Lewis Carroll's portraits: The Alice's Adventures in Wonderland author photographed some of the biggest celebrities of his day
Long before he became Lewis Carroll, Charles Dodgson was already holding up a mirror to society, as the first comprehensive catalogue of his works reveals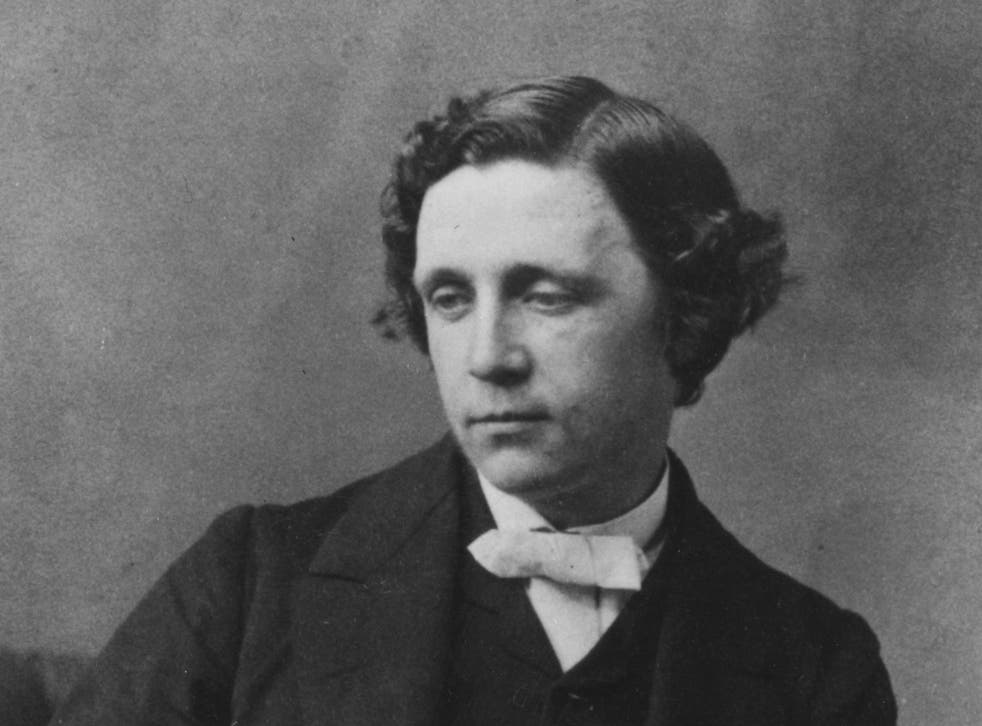 When he was a 24-year-old maths lecturer at Christ Church College, Oxford, and long before the Hatter, the White Rabbit and the Cheshire Cat would capture the world's imagination, Charles Dodgson (later to be known by his pen name, Lewis Carroll) purchased a camera.
Dodgson was an early adopter of photography, taking it up in 1856, five years after the first major public display of the technology in this country, at the Great Exhibition in London's Hyde Park. His favourite uncle, Robert Wilfred Skeffington Lutwidge, was already snapping architecture and scenic views, and Dodgson asked him for advice about the art form. Before he committed to buying a camera – they were expensive, and required a darkroom to process the results – he accompanied his uncle on shoots. His interest was piqued. Although Dodgson had only just been appointed to his post at Christ Church, he wanted, he wrote in a diary entry, "some occupation here [other] than mere reading and writing".
For the next 25 years, he took portraits of family, friends and colleagues – as well as many celebrities of the day. His photographs of young Alice Liddell, the inspiration for his famous novels, are well known, but a new book by Edward Wakeling, The Photographs of Lewis Carroll, provides a catalogue raisonné of his work. Filled with Dodgson's nearly 1,000 surviving images, it also contains information on each sitter, including locations and dates.
A former chairman of the Lewis Carroll Society, Wakeling started putting the book together 20 years ago when, while editing Dodgson's private journals, he discovered that there was no such compilation of his photographs. It took two research fellowships and a number of visits to private collectors around the world to complete the project.
"He was one of the Victorian era's most important amateur photographers," says Wakeling. "He had a very particular style of composition; backgrounds were immaterial to him at a time when other photographers tended to use pillars, painted backdrops and flowers. His focus was always the sitter."
The photographs of Lewis Carroll

Show all 9
The portraits required a long exposure time – sometimes up to 40 seconds. To keep his younger sitters still, he told them stories. There has been some recent controversy about Dodgson's photographs of children, particularly the discovery of a nude of Alice's pubescent sister, Lorina. Wakeling's response: it is not one of his shots. Indeed, rumours of Dodgson taking nude photographs of hundreds of children are not borne out by Wakeling's painstaking research: he found only 30-odd such shots, amounting, he says, to no more than 1 per cent of his total output of photographs.
"In all cases," Wakeling explains in his book, "permission had been given by the parents, and in some cases the request had originated with the parents. Dodgson gave the plate-glass negatives to the parents and kept a single print for himself, which he instructed his executors to destroy upon his death… The total number of families involved was no more than eight. In his own mind, [Dodgson] saw a naked child as being something close to sacred: innocent beauty in a spirit of reverence. He was not alone in this viewpoint; many Victorians shared this opinion. Children were seen as close to angels, and the high infant-mortality rate caused many parents to wish to obtain some permanent image of their child, on the chance that their infant would not survive beyond childhood."
Wakeling's book is also peppered with portraits of famous people of the day, among them the Poet Laureate Alfred, Lord Tennyson; the artists Dante Gabriel Rossetti, John Everett Millais and William Holman Hunt; and even royalty, in the form of Frederick, Crown Prince of Denmark, and Prince Leopold, Duke of Albany.
"There's a slight contradiction to Dodgson's character," says Wakeling. "As the writer Lewis Carroll, he didn't like to be treated as a celebrity and he very much guarded his privacy. Yet, on the other hand, he loved meeting celebrities, particularly if he admired their work, such as Tennyson."
Although he started approaching these subjects before his novels made him famous, Dodgson had the advantage of being a trusted don known for taking good photographs. And his position at the university meant he came into contact with a number of important mathematicians and scientists, most notably when Oxford hosted the famous evolution debate involving TH Huxley and Bishop Wilberforce in 1860, following the publication of Darwin's On the Origin of Species. Many prominent names, including the scientist Michael Faraday, descended on the town, and Dodgson invited them all to have their portrait taken.
Today, his photographs can fetch between £1,000 and £40,000 at auction – fans of Lewis Carroll and of early Victorian photography are both keen buyers. There might have been many more available, yet Dodgson retired his passion of 25 years suddenly, in 1880. "He had run out of steam," explains Wakeling. "He was repeating himself in terms of the photos and, [for his subjects] it became easier to go to a local photographer, as most towns had them by then. Then there were the chemicals, getting the camera ready, the darkroom… it had become a drudge – that's really what it was."
'The Photographs of Lewis Carroll: A Catalogue Raisonné' by Edward Wakeling is published by University of Texas Press, priced £87. An exhibition, The Other Side of the Lens: Lewis Carroll and the Art of Photography During the 19th Century, curated by Wakeling among others, is at Christ Church College, Oxford, to 30 September
Join our new commenting forum
Join thought-provoking conversations, follow other Independent readers and see their replies