Liesel Schwarz: A clockwork heroine
The soon-to-be high-priestess of British steampunk tells Danuta Kean about her plans to redefine the genre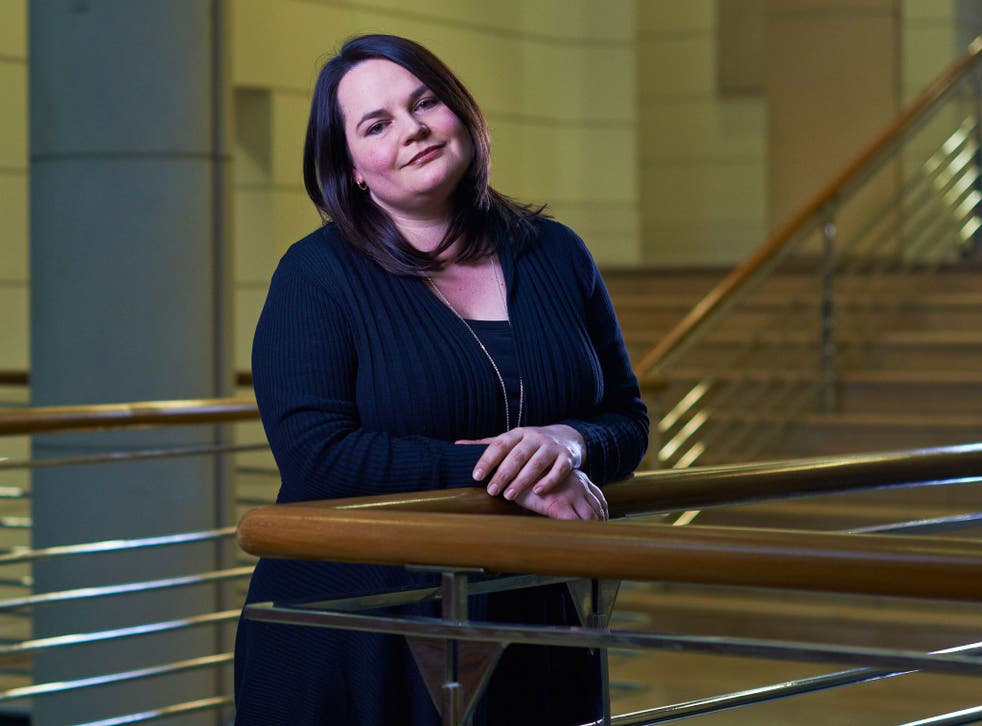 Arriving at her literary agency recently, the South Africa-born, London-based author Liesel Schwarz had one of those moments that debut novelists dream of: in the window was a copy of her new novel A Conspiracy of Alchemists, and beside it was Wolf Hall by the agency's star client Hilary Mantel. "I just stopped and went: 'Wow!'" Her brown eyes are wide. The surprise has yet to wear off.
The book is the first in the novelist's Chronicles of Light and Shadow series, three of which have been commissioned, with two more under negotiation. The publisher Random House chose it as the book with which to launch its science fiction and fantasy (SFF) imprint Del Rey in the UK. A sign of its confidence that Schwarz will become the high-priestess of British steampunk is that, launched beside her, is A Sun Also Rises by Mark Hodder, the creator of the Burton & Swinburne series – already a hot ticket on the SFF circuit.
Steampunk's blend of steam-era sensibility and Victorian technology with Gothic fantasy has become the go-to reading matter for US and Far-Eastern kids too cool for Twilight and too old for The Hunger Games. But until now there has been little on the market for female fans of the genre – a frustration that inspired Schwarz. "I was looking around for steampunk to read that was by and for women," she explains. "I had read all the classic blokey stuff, but hadn't found anything that resonated with me as a female reader." Inspiration struck – J K Rowling-style – on a train. "I was on the London Underground and my two protagonists, Eleanor and Marsh, just popped into my head. They were having this massive row and I just started to write it down."
As with Rowling, Schwarz's characters came with fully formed plots for not just one but five books – "though unlike her, my spreadsheet has squares in that say 'and then stuff is going to happen'." As if afraid that the parallel with Rowling sounds presumptuous, she blushes and fiddles with a pendant. I notice it has a picture of a cat on it. "It's steampunk jewellery," she explains later. "I always try to incorporate something steampunk in my dress," she adds. In her wardrobe are Victorian shoes and a bustle as well as a top hat – an obligatory part of the steampunk uniform.
Changing the subject, she theorises about why the British have been slow to embrace the genre, even though so much of it is set in London. "I think Brits regard Victoriana and the technology that came out of that era as part of their heritage and not a novelty, so sadly [the genre] has been overlooked." It has not been invisible, though, and she points to steampunk's influence on films such as Guy Ritchie's Sherlock Holmes series, TV shows such as Doctor Who, and mainstream fiction including Philip Pullman's His Dark Materials trilogy.
Like Pullman, Schwarz has a female protagonist – dirigible pilot Eleanor "Elle" Chance – in a girl's own adventure. When a box she is chartered to fly from Paris to London is stolen, the proto-Suffragette romps through the grand capitals of belle époque Europe – Paris, London, Geneva, Venice, Vienna and Constantinople – in the company of warlocks, an Aleister Crowley doppelganger and absinthe fairy. Schwarz admits that she drew inspiration from her childhood reading – Diana Wynne Jones, JRR Tolkien and H Rider Haggard – as well as contemporary steampunk writers such as William Gibson and Gail Carriger.
While growing up in Johannesburg, fantasy provided an escape from the confines of white South African society. "I've always been a bit ... marching to the beat of my own drum." She says this as if it were a bad thing, and I notice that she looks uncomfortable, tucked into a corner of the cavernous Cantina Vinopolis restaurant in central London's Borough Market. I suggest that we should have chosen somewhere less bright, less modern. She laughs and throws back her mane of pitch black hair.
What I fail to remember, she counters with a sparkle, is how modern the Victorians were. "I spent a lot of time researching patents," she adds by way of explanation. Though some inventions – including the first cappuccino machine – appear in the book, others were "too weird" to include.
Like what? "Oh, like the baby cage: a wire cage for a child which could hang out of a tenement window, so providing fresh air. I'm hoping that people won't be able to tell which inventions are real and which I made up." A mischievous smile spreads.
As always in steampunk, the technology – whether steam-powered taxis and zeppelins or magical ray guns – is part of the joy, a point not lost on Schwarz, who funds her writing by working as a lawyer in the dry world of insurance. The novel and its follow up, The Clockwork Heart, were completed as part of her studies at Brunel University where she is a part-time creative writing student. The debut was her masters thesis; the follow-up is her doctoral thesis.
Though tired, she is enjoying the ride. "It is like some kind of surreal out-of-body experience." She draws her necklace like a rosary through her fingers. What feels real is writing, and she is fired up about Book Two. It tackles a cliché of steampunk: aristocracy. Schwarz chose a middle-class heroine because, she says sniffily, she wanted to avoid "Downton Abbey syndrome". "Not everybody was a countess in those days," she adds disparagingly. But by A Clockwork Heart, Elle has become part of that despised class. Is that a compromise? No, Schwarz shoots back. "It's fun." Suddenly I am reminded of her ascending the steps of her agent's offices, seeing her novel beside Mantel's. "Fitting into that world is quite daunting," she says. I am not entirely sure she's talking about Elle.
A Conspiracy of Alchemists, By Liesel Schwarz
Del Rey £14.99
"It was the biggest air cruiser Elle had ever seen. The pirates looked like little toy people as they moved about on the wooden deck suspended below the canvas patchwork balloon. The ship's fin-shaped rudders, designed for precision steering, creaked and angled towards them. Elle banked the gyrocopter away ... She caught sight of the ship's figurehead. It was an iron skeleton holding two swords across its chest. These were death raiders ..."
Join our new commenting forum
Join thought-provoking conversations, follow other Independent readers and see their replies