Morrissey autobiography: 12 astonishing revelations in explosive new memoir
The singer has led a colourful, eventful life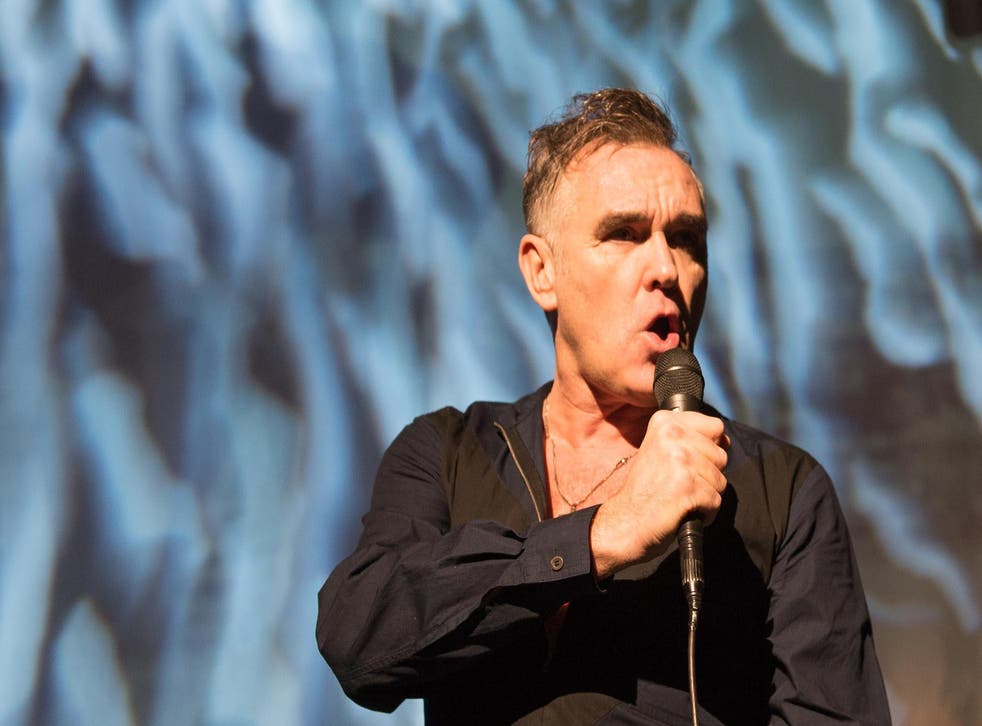 1. Morrissey claims he was inappropriately touched by a teacher
The singer claimed his time at Stretford Grammar School was "Kafka-esque in its nightmare", alleging that one teacher "stands and stares and stands and stares" at boys in the shower. Another, he claimed, rubbed anti-inflammatory cream into Morrissey's wrist after a fall. "At 14, I understand the meaning of the unnecessarily slow and sensual strokes, with eyes fixed to mine," he wrote.
2. He has no confidence in the British justice system
Morrissey was famously described as "devious, truculent and unreliable" by Judge John Weeks in a court case over unpaid royalties to The Smiths drummer Mike Joyce. Now Morrissey takes his revenge, describing Judge Weeks as the "pride of pipsqueakery" and claiming he was treated "with a thunder reserved for rapists and murderers".
3. Until the age of 35, he had never had a serious relationship
His first proper relationship was with photographer Jake Walters. He says they met in a restaurant and then went back to Morrissey's house. "For the first time in my life the eternal 'I' became 'we', as finally I could get on with someone," he said.
4. NME had a conspiracy against him
Prior to a controversial NME cover showing Morrissey draped in the Union Jack alongside the headline: "Flying the flag or flirting with disaster," the former Smiths frontman believes there was a plot at the magazine's headquarters to "get" him and "dislodge me as an NME staple".
5. He was offered roles in EastEnders and Emmerdale
EastEnders bosses once offered him a role as Dot Cotton's "so far unmentioned son", who would "cause births, deaths and factory fires every time I open my mouth". He was also offered a part in Emmerdale.
6. But his heart belonged to Coronation Street
He wrote to Granada TV suggesting they hire him as a script writer on Corrie. He claimed he "whipped off a word-slinger's delight wherein young take on old as a jukebox is tested in the Rovers Return".
7. Mick Jagger and John Peel were fair-weather fans
Mick Jagger of the Rolling Stones came to see The Smiths, but departed after watching just four songs. John Peel, credited with boosting the band's popularity, apparently never saw them live.
8. He was summoned by Special Branch
Security forces allegedly questioned the singer in 1988 following the release of his album Viva Hate, which contains the song "Margaret on the Guillotine". They wanted to "gauge whether or not I pose a security threat to Margaret Thatcher". The meeting ended civilly, and he signed autographs for staff.
9. His school gave him medals for running
It's hard to imagine Morrissey as a schoolboy athlete, but he succeeded admirably. "By accident I am enlisted to represent the school in track events for the 100 metres and the 400 metres for which, unthinkably, I receive schoolboy medals," he wrote.
10. Geoff Travis wasn't a fan of The Smiths to start with
The man who signed The Smiths to Rough Trade had be "pinned… to the swivel chair" by Johnny Marr until he agreed to listen to their music, having originally refused to do so. Morrissey claims that the band saved Travis's life, as he would have "found himself wandering from kaftan to kaftan" without them.
11. He has vivid memories of his time in Manchester
Morrissey's school life may have been miserable, but he remembers the city of Manchester of the late 60s well enough to describe it as "an old fire, wheezing its last, where we all worry ourselves soulless, forbidden to be romantic".
12. Kidnappers targeted him in Mexico
In 2007, he was apparently the subject of a ransom attempt by Mexican kidnappers following a gig in Tijuana. He said his driver took him down a dark road, but he and his security guard managed to abandon the car to find themselves in the middle of nowhere.
Join our new commenting forum
Join thought-provoking conversations, follow other Independent readers and see their replies