Nature books round-up: Melancholy, murder and metaphor among the mosses
From Matthew Kelly's scholarly Quartz and Feldspar to Will Cohu's debut novel, Nothing But Grass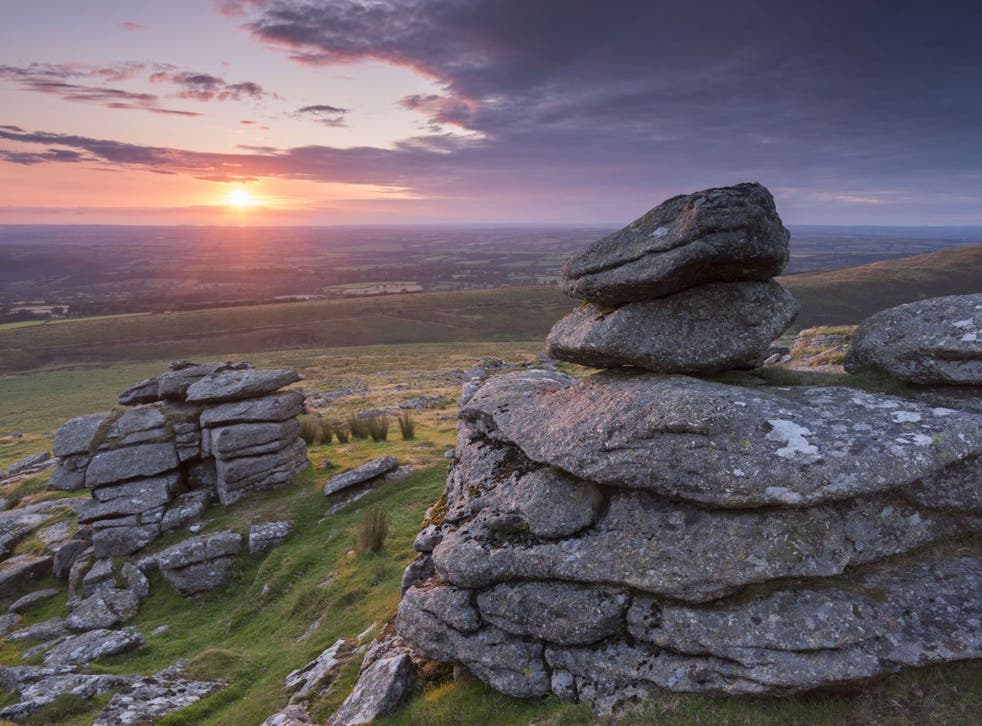 If you're driving down to Cornwall this summer then, on the outskirts of Okehampton, you might find yourself trapped in one of Britain's worst traffic bottlenecks. To your left is Dartmoor, the 954km2 subject of Matthew Kelly's scholarly Quartz and Feldspar (Vintage, £25), which takes its title from two of the minerals in granite ("the stuff of Dartmoor"), and which will give you plenty to think about while you wait to get moving again.
The druids and prisoners have gone, and the ponies are dwindling, but Dartmoor remains enchanting. Described as "melancholy" and "peculiarly penal", it was populated by people at least as far back as the Bronze Age and provides distinctive habitats for extremely rare species of plants and insects. Kelly's book is hardly light holiday reading but its range, which covers subjects including biodiversity and social history, conveys this mysterious moorscape's story from ancient rights to rewilding.
Jacqueline Yallop's Dreamstreets: A Journey Through Britain's Village Utopias (Jonathan Cape, £18.99) is "about relationship with place, and about how people's histories shape the landscape". Central to it are the paradoxical visions of the entrepreneurs responsible for the 400-odd model villages that were built in Britain in the 18th- and 19th-centuries.
On the one hand, people like Robert Owen and Titus Salt wanted to improve workers' living standards. On the other, they created communities which encouraged conformity because they knew it would help to increase productivity.
Yallop visits Saltaire, once home to the world's largest factory, Port Sunlight, which was until the 1980s populated exclusively by Lever employees, and other places where the architecture expresses Britain's industrial past. Personal impressions and political commentary are combined to compelling effect. With British productivity flagging, is it time we returned to the model villages? The prospect is shiver-inducing.
At the beginning of Field Notes from the Edge (Rider Books, £14.99), naturalist and poet Paul Evans apologises for the "sense of melancholy" in his "journey through Britain's changing landscape". Although Evans confronts "the terrible undoing of the world", his lyrical prose makes the reader itch to get out into nature. History and memory are entwined with the environment, as Evans climbs the Shropshire hill where, in 1545, an 11-year-old girl was hanged, watches ringed plover "pothering" about the surf off the Welsh coast, and even waxes poetic about jellyfish, stoats and ants.
He nails the "hair-raising frisson" of spiders and sees in our distaste for swarms of insects metaphors for xenophobia. We should, he argues passionately, abandon our "ecophobia" and strike a balance between cultivating our landscape and letting its wildness flourish. Ultimately, Evans draws on the past to confront our present and ask what kind of future might be possible.
Will Cohu's debut novel, Nothing But Grass (Chatto & Windus, £16.99), confirms William Faulkner's dictum: "The past isn't dead. It isn't even past." Time-travelling between the Victorian age and 21st-century Lincolnshire, this ambitious story combines the social engagement of David Peace with Robert Macfarlane's talent for describing the countryside in crisp, fresh language.
It revolves around a murder, committed in 1985, narrated with chilling economy: "His head was open and his left eye had popped out and was lying on his chest like something from inside a shellfish." It's thrilling to watch the crime catch up with the perpetrator across decades and to see Cohu convincingly place it within a vast web of historical connections. From ghosts of the Civil War to the meaning of the miners' strike, this is a beguiling tale about a rural England where questions of power and identity are as pertinent now as they ever were.
Join our new commenting forum
Join thought-provoking conversations, follow other Independent readers and see their replies