One Minute With: Frank Cottrell Boyce, novelist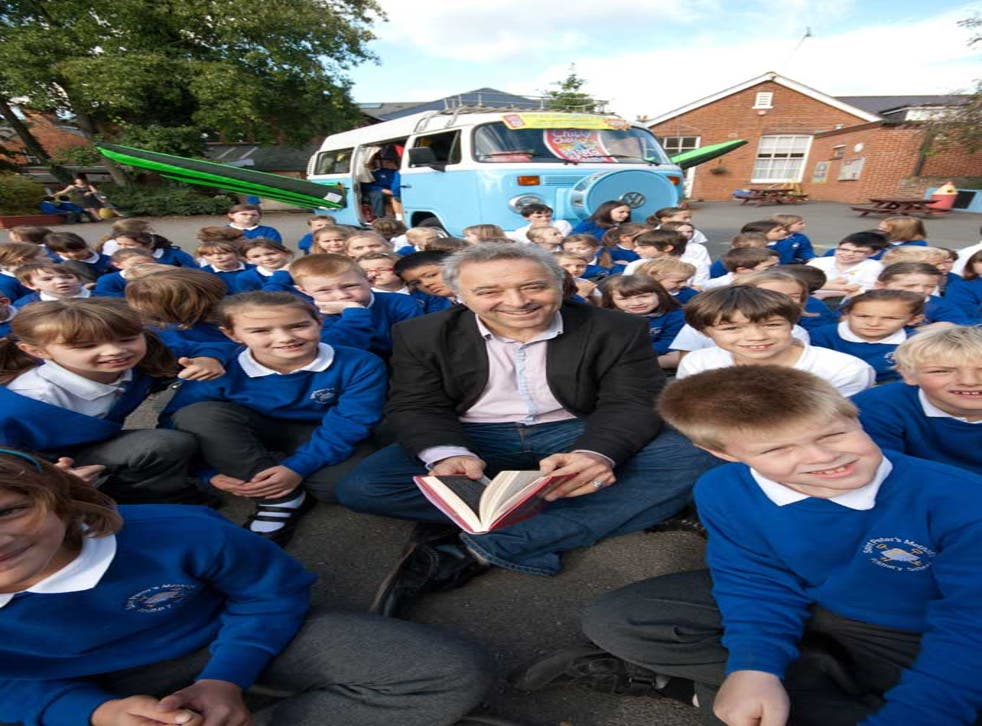 Where are you now and what can you see?
I'm in my office at the top of my house [on Merseyside] and I can see the grey skies coming in from the Irish coast.
What are you currently reading?
'Epigraph of a Small Winner' by Machado de Assis. It's a 19th-century Brazilian comedy, really funny but very different.
Choose a favourite author, and say why you admire her/him
Chekhov because he kept getting better. He noticed the tiny little things in life in his stories, and he didn't cut himself off or take himself off somewhere [to write] in the middle of his life. He was very involved with his family, where he lived, and humanitarian projects.
Describe the room where you usually write
Today, it's a small, disorganised room full of piles of books, with photos and drawings by my [seven] children on the wall. The room I usually write in is the quiet coach of a Virgin train. I'm on trains a lot and I do my best writing on them.
What distracts you from writing?
Absolutely everything and anyone who wants to distract me.
Which fictional character most resembles you?
I always wanted to be [the anti-authority character] Snufkins from the Moomin books [by Tove Jansson] but I think somehow I turned into Moominpappa.
What are your readers like when you meet them?
They are usually in school uniform and always ask brilliant questions.... they are genuinely amazing. If you write for children, you find that they will ask the most intense, mad things, like "what am I going to do about my dog?"
Who is your hero/heroine from outside literature?
I know a priest called Father Peter Morgan who works with refugees and he is always smiling, joking, and laughing in spite of the massive set of problems on his hands.
Frank Cottrell Boyce's 'The Unforgotten Coat' (Walker Books) is shortlisted for the 2011 Costa Children's Book Award
Join our new commenting forum
Join thought-provoking conversations, follow other Independent readers and see their replies