Philip Marlowe is back on the mean streets of LA: Private eye by icon of American Literature Raymond Chandler resurrected in new novel
The detective has been revived by crime writer Benjamin Black, aka John Banville in 'The Black-Eyed Blonde'. Neely Tucker meets Chandler's heir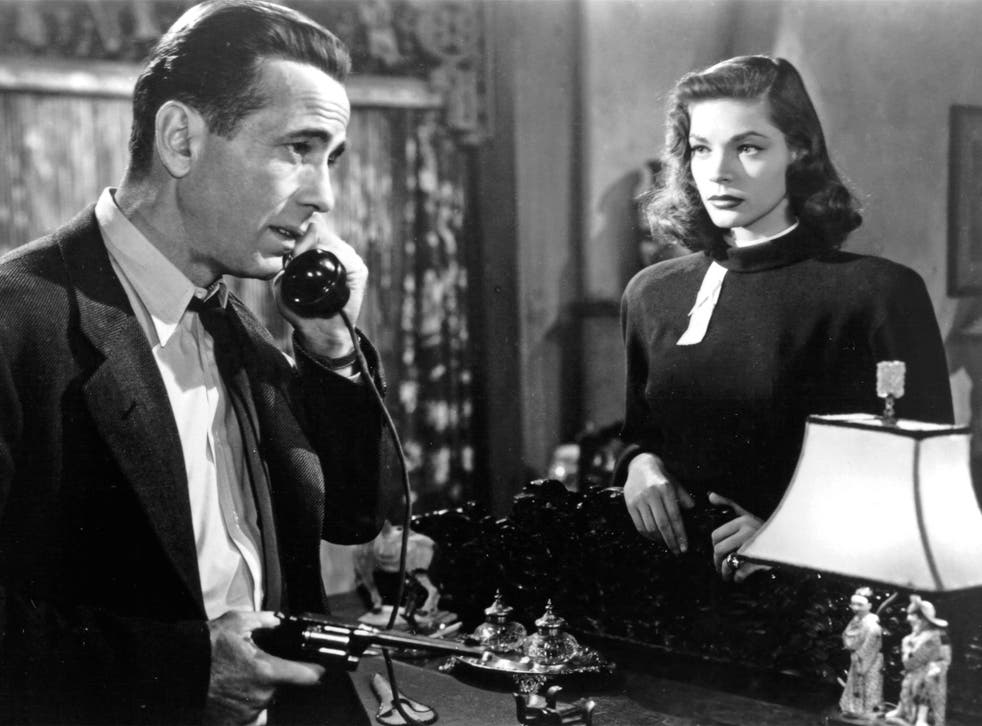 Clare Cavendish. Irish dame, gorgeous, loaded, living in early 1950s LA.
Got a husband and a boyfriend. The first one is no good and louting about. The second is no good and can't be found. The lady wouldn't mind getting rid of the first but wants the second one back.
A woman like this, a situation like this – she can't go to the cops.
Philip Marlowe, private eye, that's the ticket she needs – except that Marlowe's creator, legendary LA novelist Raymond Chandler, took the Big Sleep express more than half a century back. What's a fictional girl to do?
Enter Irish writer John Banville, the Man Booker Prize-winning novelist who also turns out highly regarded crime novels under the pen name Benjamin Black. The Chandler estate hired him to revive Marlowe. So, in the just-released The Black-Eyed Blonde, Banville/Black/Chandler's ghost has Cavendish and Marlowe stand up, cast shadows and wrestle with the truth, treachery and one another.
It's vintage LA, toots: the hot summer, rain on the asphalt, the woman with the lipstick, cigarette ash and alienation, V8 coupes, tough guys, snub-nosed pistols, the ice melting in the bourbon; the City of Angels as it probably never existed.
"The worst thing you could do," Banville says over lunch, his soft Dublin lilt falling faintly on the ear, "is write a solemn, serious Chandler homage... I had fun with all of it. I hope that communicates itself."
He's 68, slim, not tall, wearing the author-on-book-tour uniform of slacks, dress shirt, tie and sports coat. Sitting in the restaurant of the Hotel Lombardy late last week, he orders a light lunch and a glass of Chardonnay.
White hair, soft-spoken at first (you almost have to lean forward) – then he gets that mischievous twinkle and is in full swing as your charming Irish novelist and storyteller, the uncle or granddad you always wish you'd had.
This thing he's doing, a new Marlowe novel? It's not a trifle.
Raymond Chandler is an icon of American Literature. He started writing late in life, after his business career collapsed (due in part to the Depression, in part to his drinking) but did as much as anybody to create the now-ubiquitous hard-boiled genre. The Big Sleep, The Long Goodbye, The Lady in the Lake and Farewell, My Lovely. Humphrey Bogart played Marlowe in the film The Big Sleep, which became a staple of cinema; Chandler co-wrote the screenplay to Double Indemnity, which did the same.
His books were so good – and Marlowe such an archetype of the loner detective, pursuing justice on his own terms – that people have had a hard time leaving it alone, like that good bourbon in the decanter in the kitchen.
One of Chandler's literary descendants, Robert B. Parker, was hired in the 1990s to finish Poodle Springs, the novel that Chandler was working on when he died. Parker then did another one from scratch. And there was an anthology of Marlowe short stories by a collection of writers.
Not everybody loved those things. A lot of not everybody. A lot of it was the idea that Marlowe and Chandler should be left in their long Los Angeles twilight.
Two decades passed.
Meanwhile, Banville was working as a journalist in Dublin, writing one poetically dense novel after another and building an international reputation. Today, he's one of the most decorated novelists on the planet. The Sea won the Man Booker Prize in 2005 over writers such as Salman Rushdie, JM Coetzee, Zadie Smith and Ian McEwan. There's the Franz Kakfa Prize, the Irish PEN Award, the Guinness Peat Aviation Book Award (one of Europe's richest prizes), the Lannan Literary Award for fiction and – you get the idea.
"The Banville books have a serious intellect and a great sensuality running through them," says Molly McCloskey, a novelist and Professor of creative writing at George Washington University. An American who has lived in Ireland since 1989, she interviewed Banville on stage at the university last week. These books convey "an appreciation and wonder at the world around us", she says. "The prose is capable of achieving the potency of poetry."
By contrast, his Benjamin Black novels are moody, atmospheric affairs, set in Dublin in the 1950s. Vengeance, Christine Falls, Holy Orders – they all follow Quirke, a 6ft 6in-tall pathologist who winds up in a series of unsavoury events. "Fog, coal grit, whiskey fumes and stale cigarette smoke, these are the atmospherics of Benjamin Black's Dublin," Banville writes on his website.
So when his agent and a representative of the Chandler estate suggested writing a Philip Marlowe novel, Banville didn't really blink.
"Richness of texture" is what Chandler was about, Banville says, and he thought he could probably do that.
Early last summer, Banville read through some of Chandler's classics and watched The Big Sleep as a refresher course. He wrote The Black-Eyed Blonde over three or four months, about the same pace at which he writes his other crime novels, finishing in September.
One thing he did not do was go to Los Angeles – a city he's visited only a few times – to soak up the feel, consult maps, get the right number of stories for the right buildings, things like that. Sacrilege?
Chandler was no stickler for LA topography, either, he says, and he took the same licence. One of Banville's proofreaders was Candice Bergen, a friend and LA native, and he says that the actress kept messaging him with corrections about the city's details. "I said, 'It's a book of fiction, not a travelogue', " he recounts, laughing. "I don't research. I make it up."
The results are Chandleresque, sure, but you can see Banville's sense of fun. Chandler was born in Chicago but lived in Britain for years and "fancied himself an English gentleman", Banville says.
So, in Blonde, LA's most famous detective is something of an expert on ye olde country. He knows what the dying Oscar Wilde said about the wallpaper in his room ("one of us will have to go") and detests a club owner's "phony British accent". He can tell you about a "cottage loaf" of English bread, observes that a woman has the voice of "an Irish longshoreman", and knows the way a roast beef sandwich is served "down Lambeth way", but he's not quite sure if it's the Irish or the English who tend to take their whiskey "with water, no ice" (the Irish, says his femme fatale).
Here's Banville's Marlowe, walking into a cheap LA bar:
"Lanigan's was one of those pretend Irish places with shamrocks painted on the mirror behind the bar and photographs of John Wayne and Maureen O'Hara... Among a shelf of bottles was a quart of Bushmills wearing a tam-o'-shanter. Scotland, Ireland, what's the difference?"
Marlowe sits down in this joint and is floored when he hears the bartender "whistling the tune of 'Mother Machree' – he was, I could barely believe it. Maybe he was paid to do it, bringing the true lilt of the Old Sod to the City of the Angels."
But most tongue-in-cheek may be the scene in which a Mafia don is taking Marlowe on a drive along Cahuenga, then making a turn on to Chandler Boulevard.
"Nice street, Chandler," Marlowe observes. "Nothing mean about it: it's broad and clean and well-lighted at night."
Cahuenga and Chandler are real thoroughfares, but Banville slips the latter in as a shout-out to the old man himself. "Nothing mean" is a play on the oft-repeated description that Chandler wrote about "the mean streets of LA". And "clean and well-lighted", as any English major can tell you, is a riff on Ernest Hemingway's short story, A Clean, Well-Lighted Place.
"I like Marlowe," Banville is saying, talking about how he got to know the man in the course of writing the book.
Come now, we've got time, why not another Chardonnay while we talk this down? The afternoon spills out ahead.
"Marlowe, he's old-fashioned," Banville continues, settling in. "He would have fit in at the Knights of the Round Table. He believes that nobility is still possible... he's an unreconstructed romantic, which I suppose I still am."
Ray Chandler's LA. It's still hard to see it clearly, that teardrop of affection in the eye.
To buy 'The Black-Eyed Blonde', by Benjamin Black (Henry Holt & Company, rrp£16.99), for £14.99 free P&P, call 08430 600030 or visit independentbooksdirect.co.uk
© The Washington Post
Join our new commenting forum
Join thought-provoking conversations, follow other Independent readers and see their replies