The Pink List 2013: Val McDermid, Nigel Owens and Charlie Condou share their coming out stories
Funny, moving and inspiring, the reminiscences of gay people are collected in a new book which, says Katy Guest, can change lives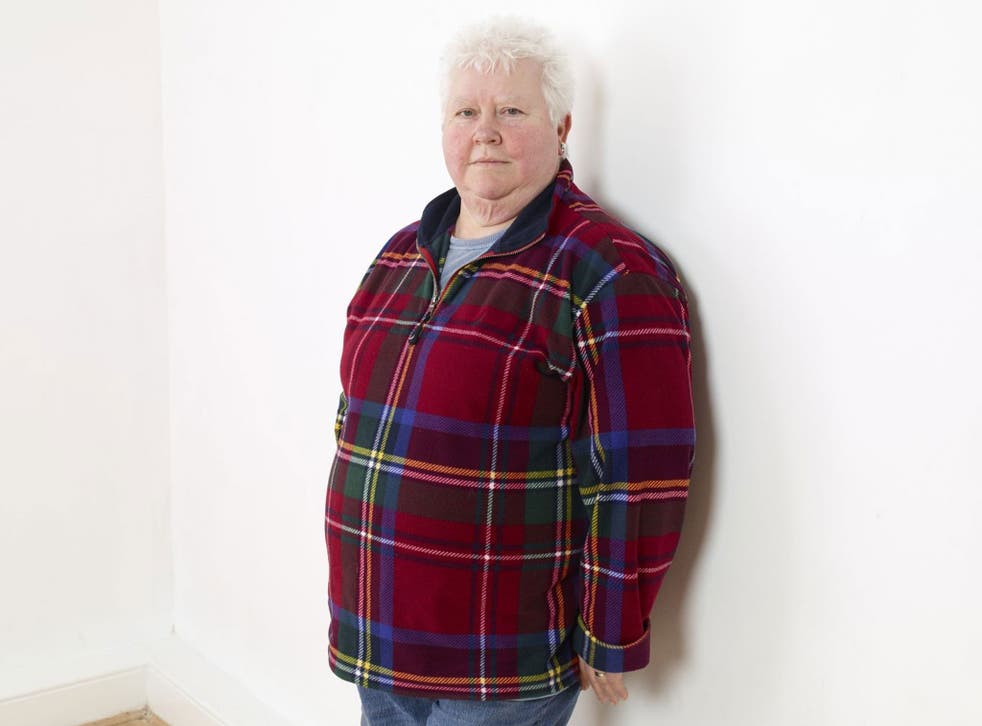 Evan Davis, the economist and presenter of Radio 4's Today programme, came out to his parents over Christmas dinner in his twenties, but wishes that he had done it much sooner.
Alice Arnold, the broadcaster, knew she was a lesbian the first time that she felt "tummy flips". Being gay is "maybe the 47th most interesting thing" in the life of comedian and presenter Sue Perkins. They, and others, tell their "coming out" stories in a new book, It's OK to be Gay, (Accent, £10.99) edited by Alison Stokes and published on Thursday in support of Diversity Role Models. The charity works to stop homophobic bullying in schools and provide positive voices in the fight against homophobia.
Launched in time for National Coming Out Day, the book is a collection of inspirational stories from well-known figures including entertainers, journalists, a Paralympian and a peer of the realm. The following are extracts from the book.
Next week, alongside the Pink List 2013, we will publish the coming out stories of Evan Davis and Shelley Silas.
There's still time to nominate the most influential lesbian, gay, bisexual and transgender people in Britain by emailing pinklist@independent.co.uk or going to www.independent.co.uk/pinklist2013. We've had more than 1,000 nominations already, and lines close at midnight tomorrow.
Val McDermid: Author
Born: Kirkcaldy, Scotland, 1955
Best known as: Writer of the best-selling series of crime novels featuring clinical psychologist Dr Tony Hill and DCI Carol Jordan, which were adapted for TV as Wire in the Blood starring Robson Greene and Hermione Norris, and the Lindsay Gordon Mysteries
As a child I had plenty of friends but I always felt like an outsider. I thought that was because I wanted to be a writer, but it was really more to do with being gay, I suspect.
I grew up in Kirkcaldy on the East Coast of Scotland, a small town famous for producing linoleum and for being the birthplace of the economist Adam Smith. It was at the heart of the Fife coalfield, and I spent a lot of my childhood with my grandparents, who lived nearby in a mining village. I was an only child so I had plenty of opportunity to lose myself in the worlds of imagination inside books.
My family lived opposite the central library, so I had access to a wide range of possibilities. As soon as I realised being a writer was a job, that was what I wanted to do. As a teenager I used to write songs and poems. I played guitar and sang in folk clubs, I played hockey, I was a champion debater and I spent a lot of time walking my dog and dreaming up stories in my head. I must have been about 10 when I had my first crush. It was Dusty Springfield. I cut out a picture of her from a magazine and stuck it on my wardrobe where I could see it from my bed.
The realisation I was gay was more of a slow dawning through my teens rather than a moment of revelation. I think it had more to do with my gradual understanding that an alternative to being straight was possible. There were no lesbians in Fife in the 1960s … Or at least, no visible ones. The first time I can remember being aware that homosexuals were real people was in my early teens. There was a bit of a scandal when a local businessman left his wife to go off with another man. He was someone my father knew quite well, and I remember there was a definite shock wave in our community. But that seemed very far removed from my life.
At 17 I was accepted to read English at St Hilda's College, Oxford. There I first came out to my best friend as we were drinking coffee in her kitchen. She was completely blasé about it. It really seemed to make no difference to our friendship. The second friend I told had a totally different reaction. She was clearly very uncomfortable about it and it took years for us to get back on the same footing as before.
I was scared that by coming out I'd lose friends and that it would have a negative effect on my career. In fact almost all of my friends and family have been completely relaxed about it. I've been out for almost forty years now – which is a pretty wild thought for me – but of course, it's a constant process for all of us. Sometimes, to be honest, it feels more like a tedious chore than a source of fear or embarrassment.
Although I knew I wanted to write for a living, everyone told me that it was impossible and I should get a proper job. I knew I wasn't the sort of person who would be suited to a proper, nine to five, job so I became a journalist. For 14 years, I worked on national newspapers in Manchester and Glasgow. It was the 1980s and newsrooms were male-dominated. Some colleagues took my sexuality in their stride, some were uncomfortable with it, some took the piss and some just ignored it. I never experienced overt homophobia but I did work with one or two people who clearly had a problem with my sexuality. One news editor I worked for was a fanatically moralistic Catholic who went to mass every lunchtime. For about six months after he joined the paper, he simply ignored me. He wouldn't assign stories to me and when I generated my own story leads, sometimes he would pass them on to other reporters to follow up. Eventually I got so fed up that I engineered a meeting in the pub with the editor and pointed out they were paying me a helluva lot of money to do nothing. He saw my point. And my news editor clearly got a bollocking, because things changed almost immediately.
Since coming out I have had negative experiences but even in the negatives there have been positive moments. Once my girlfriend and I took my mum on holiday to the Highlands. In Oban, the B&B we were sent to by the tourist board refused to give me and my girlfriend a room with a double bed. My mum read the riot act to the owner then insisted on going back to the tourist office to complain about the offensive treatment we'd received. My mum's reaction turned what could have been a humiliation into a moment of pride.
Being open about my sexuality has opened up story possibilities that I might otherwise have shied away from. I think a life in the closet is a life half-lived and that's a terrible restriction for a writer. Always to be looking over your shoulder and worrying if you're revealing too much is self-censorship of the worst kind. And of course, it's given me access to all sorts of experiences and environments that I would otherwise have missed out on. Since everything is material, that has to be a help!
In 1984 I started writing Report For Murder, the first in the series of Lindsay Gordon books which features a lesbian freelance journalist as the central character. I was lucky enough to start my career at a time when there were feminist presses who were eager to publish lesbian fiction. So in my head there was no reason why Lindsay couldn't be a lesbian. Most writers start off by writing close to their own lives in one way or another – either literally or emotionally or psychologically – so I gave Lindsay a lot of the superficial elements of my life – nationality, sexuality, politics, occupation – because I understood how to write about those things. But she's a very different personality from me, I should stress!
Those early books taught me a huge amount about my craft. I planned to write a trilogy, but it ended up as six books over a period of sixteen years. Like all writers, I'm on a journey of constant development and challenge and writing so I don't know if I'll ever go back to her; I can only write the books that shout loudest in my head and she's not been doing much shouting lately.
My advice to young people struggling to come to terms with their sexuality is to decide who you can trust and make that person your confidant. The fears and doubts that loom huge in our imagination are cut down to size when we share them with somebody who doesn't condemn us, somebody who loves and cares for us regardless of who we want to have relationships with.
Cross and Burn by Val McDermid is published on 10 October by Little, Brown, £10.99
Nigel Owens: International rugby referee; TV presenter
Born: Mynyddcerrig, West Wales
Best known as: Elite referee and first professional sportsman to come out in the world of rugby union; TV presenter
I was 19 when I realised that I was different to the norm and from the other people around me. It was frightening as I didn't really know what a gay person was or looked like.
I grew up in Mynyddcerrig, a small village in Carmarthenshire in West Wales. It was a typical old-fashioned, close-knit farming community. My grandparents had a small farm, I went to Sunday school and chapel, and I grew up believing in Jesus Christ. The only time I ever heard the word gay used was associated with people who worked on the airlines as 'trolley dollies' or men who worked in hairdressing. I worked on a farm and farming wasn't the type of industry associated with gay men. I knew that gay people existed, but I had never seen one and didn't know anyone who was gay. I remember one time I walked into town and made a point of looking in through the hairdresser's window, I guess I just wanted to see another gay person.
Once I realised I might be gay, it was all quite new to me and I fought against it. For the first couple of years I had a girlfriend and tried to hide it but that only pushed me into depression. At the time I was working as a technician in local school and I had started refereeing local rugby matches, but inside I was fighting against my feelings. Being gay was something quite alien to the way I was brought up, which was to have a wife, have children … I thought that was how the world had to be.
When I was 21 I had my first relationship with a guy, but I had to keep it a secret as I didn't want anyone to know. I was scared of what people would think if they found out and that made me even more depressed. I didn't want to be gay. I was worried about what my family would say, what my colleagues in the rugby world would say. I was also taking steroids at the time and it just got to the point where I couldn't cope with it anymore and wanted to take my own life. I was also bulimic at this time due to the fact I didn't like the way I looked. I did something I will regret for the rest of my life. I wrote a note to my mum and dad that said 'I just can't deal with it any more,' and went up onto the mountain with a bottle of sleeping tablets and a shotgun to kill myself. The tablets put me in a coma and actually saved my life. If it wasn't for that I have no doubt I would have pulled the trigger. I was found in time and airlifted to hospital, where I stayed for four or five days.
I was given a second chance.
After that I grew up a lot. My biggest challenge then was accepting who I was. Once I had done that, the next issue was: what was I going to do about it? I had a choice of either carrying on and hoping no-one would find out or come out. It was on my mind and I couldn't hide it anymore, so I made the decision to tell the people who cared for me.
First I told my mum, then one of my cousins and a couple of days later I told my friends. A lot of my friends were surprised. They said, 'Are you really gay? You don't look gay or act gay.' My family and friends were supportive and still are. Some older family members just don't talk about it but they still care for me like they've always done. I don't push it in their face. If people want to know, I tell them; if they don't, I won't.
After telling my family, there was another issue. Would I be able to carry on in the rugby world?
I was working with the Welsh Rugby Union and had refereed at international level. I was hoping to make my debut at the Rugby World Cup in 2007, I needed to know if I was going to be able to carry on with my job if I came out. If I wasn't able to do that I would have had to make the choice of either giving up refereeing, or carrying on as I was and hiding my sexuality.
When I came out to my boss at the WRU in 2007, he and all at the WRU were very was supportive and remain so till this day. Since then a few other sports people, who you would never have guessed were gay, have come out. It gives the message that you could be camp, straight-acting, tall or short: you're not gay because you're a certain type of person.
I do get abuse shouted at me during matches from time to time but a lot of it is banter and it's up to the individual to decide what they think is acceptable. I don't take it personally, it's part of the game for the referee to get abuse. Since coming out I have noticed that some people who are gay but who are not out don't want to be seen with me in public case they are found out to be gay by association. I understand totally how difficult it is for them, as not so long ago I was one of them and felt exactly the same. In sport I have found a lot of people who are gay, but most are in the closet and will probably never come out. There is nothing wrong with that as long as they are happy themselves, because that's what really matters. No-one should come out because they think they have to or should do to help others: you come out because it's right for you, and then you will help others just by being you. To me, the rugby world has been encouraging and welcoming, allowing me to deal with who I was, but I can also understand that people find it difficult. Some sports still have a long way to go before they catch up with other parts of society in terms of being welcoming to gay, bisexual and lesbian people. Football is one of those sports where it's still very hard as we don't have any current players who are out.
In my experience coming out didn't make me any different or better at my job, it just enabled me to be myself. The fact I was happy in myself meant I could enjoy life and as a result I enjoyed my work. I had the opportunity to referee at the Rugby World Cup in 2007, not because I was gay, but because I was the best person for that job. If I had still been in the closet, I doubt that I would have been as relaxed in my work and therefore I wouldn't have been as able to do my job so well.
My advice to young people is to be yourself. The biggest challenge is accepting yourself. Only when you've done that can you move on. If you feel you need to come out to be yourself then it's OK to do so. No matter how frightening it may seem, people will accept you. There may be a rough ride ahead, but come out for the right reason: because you want to; don't feel you have to. Once you have accepted who you are, life is good. Only after you have become who you are can you say that life is what you make it.
Charlie Condou: Actor
Born: London, 1973
Best known as: For playing midwife Marcus Dent in the soap Coronation Street and being a 'celebrity gay dad'.
In my experience the hardest part of coming out was dealing with the fear that I would never have kids. For as long as I can remember I'd wanted to be a dad. I have a memory of coming home from nursery at the age of four in tears because I was never picked to bath the dollies at the end of the day.
When I was 18 I told my mother I was gay. It was not the traumatic experience it is for some as I was brought up in an unconventional and forward-thinking family living in Soho in the centre of London. Up until that point I had had girlfriends; it was just as I got older I realised I was more and more attracted to men and less and less to women. I don't remember having any big wake-up call, it just naturally happened. When I told my mum I had a boyfriend she was not surprised or upset. 'But you've always wanted to be a parent,' was her main concern. Back then gay parenting didn't exist, at least not in any public way. There were men, often estranged from their kids, who had tried marriage in their 20s before coming out and leaving their families. But to see gay men in loving relationships, raising children together and building families was unheard of. But even at that age I knew I would have a family one day and couldn't see why being gay was going to stop that happening.
My mother loved my sister and me ferociously and taught us that, whatever else life threw at you, whatever changes you went through, the love of a parent for a child was life's one constant. Having kids was not so much a goal, as an assumption. After coming out there was no obvious path to a family that I could follow: surrogacy was in its infancy, even for straight couples, and gay men were still considered too deviant to adopt. Around this time my sister told me 'When something is this important to you, you'll find a way.' I tucked that certainty away and got on with my life.
I met my friend Catherine in 1998 when she was dating a friend of mine. One night over dinner she said that, if she were still single when she got to 40, we should have a kid together. It was not a flippant comment, she was serious. We talked about kids and parenting and shared ideas about how children should be raised and what was important. As Catherine approached 40, I had been with my partner Cameron for six years and was happy with the idea of us starting a family. After years of talks, discussions and worst-case scenarios, Catherine and I embarked on IVF. One year and three cycles of IVF later, Georgia was born. For the first three months Catherine lived with Cam and I and we shared the responsibilities, then Catherine moved back to her own home which is near ours and Georgia has split her time between the two homes ever since. Georgia has three parents; Cam is as much a dad as I am.
The role of Marcus Dent in Coronation Street came in 2007, three years before our first child was born. At the audition I recognised a lot of gay actors. The casting directors seemed to be looking for an openly gay actor to play Marcus so in a weird way being gay helped me get the part. There has never been a question of me being OUT, I have never gone into casting auditions shouting 'I'm gay!' but it has never occurred to me to keep it a secret either. I'm not a particularly camp man so unless I talk about it people don't assume I'm gay. The fact that my character was gay wasn't a concern for me. Before Coronation Street most of my acting roles were playing heterosexual characters, drug dealers, homeless kids or soldiers. Before I accepted the role I thought long and hard whether I wanted to go into a long running serial like Corrie and commit to such a long contract.
The irony is that my character Marcus is now straight. But as he is such a nice guy people respond really well to him and as a result people respond really well to me. I have never had any abuse. I've had lots of letters from gay men saying it's nice to see someone on television that seems a bit like them. Ironically Marcus's ex-boyfriend on the Street, Sean Tully, played by Antony Cotton, isn't as popular with the gay community because he is camp and some people see him as an archetype of an outdated character. Marcus is emotionally intelligent and is committed to the person he's with so the viewers like him – even when he started his current relationship with Maria the hairdresser, the gay community stuck with him as they see Marcus as still being a gay character and I think even Marcus identifies as a gay man.
I was pleased to be involved in the gay parenting storyline with my on-screen boyfriend Sean. It made such a big difference as these shows have an impact, and play an important role in demystifying, and promoting tolerance. Catherine's father understood our arrangement immediately because he had heard the same situation played out on The Archers.
As the storyline between Marcus and Maria was first being developed, the scriptwriters, who were both gay men, talked to me about it. They wanted to look at what happened when a gay man who is comfortable with his sexuality falls in love with a woman. If we had played that story line 10 or 20 years ago then I probably would have had a problem with it. But I think we have genuinely moved on. I don't think people are as ignorant as to believe that all that Marcus needed was the love of a good woman. Some people make comments that the story is not realistic and we are giving the wrong kind of message. But I think we're giving the message that sometimes a person's sexuality is more complicated than gay or straight. I think it's really brave of Corrie actually to say 'this man has this sexuality, and it's a really complicated sexuality'. I encounter bi-phobia a lot; surprisingly most of it comes from the gay community who you would expect to be more accepting. I was once on a discussion panel with gay musician Tom Robinson, who wrote the gay anthem Glad to be Gay in the early 1980s then fell in love with a woman a few years later. He still considers himself a gay man and is living proof that the Marcus/Maria storyline can and does happen. I would also consider myself a gay man, I have been with my partner Cameron for eight years, I'm not attracted to women and I don't imagine I will be, but that doesn't mean to say all gay men are like that sometimes the definition is more blurred. I imagine there will come a time on the Street when Maria and Marcus split up because he's gay but that's only my personal feelings – the scriptwriters never tell me where they are taking the storylines.
When the Daily Mail published a column by writer Brian Sewell attacking Coronation Street for being 'too gay' my career as a writer began. The day after his comment ran, I wrote in defence of Corrie arguing that 'aside from the barely-veiled homophobia' Brian Sewell was plain wrong. At the time there were just four regular gay characters in the soap, my character Marcus and boyfriend Sean, and teenager Sophie Webster and her girlfriend Sian, which out of 65 was not excessive. My comment was published in The Guardian, and from that I was offered my own weekly column – The Three of Us. It followed the pregnancy and arrival of my son Hal, who was born in January 2012.
Since then I have been labelled as a 'gay celebrity dad' and I'm happy with that. I am a dad, my work on Coronation Street has made me a celebrity, and I'm gay. Recently I have been approached by a women's magazine which is looking for a dad's voice in the magazine. They approached me because the liked my writing and I'm a dad, not because I'm a gay dad. I'm happy that I am now getting asked to comment as a father not simply a gay father.
I used to have a fantasy about being a father. I would gently lift my sleeping child from the car and carrying him or her upstairs to bed. I would imagine the small weight in my arms and the soft breath on my neck. I can't count the times I've re-enacted this scenario for real. And it feels exactly as I imagined it would. Having my children have not given my life meaning, my life was already meaningful, but the sense of responsibility I have now makes me feel more of a man somehow; maybe more adult is a better way of describing it. I understand what it is to put someone else first, to know that you love them more than they will ever love you, and that's as it should be. I'm a dad, and it just feels right.
As a parent you realise very quickly that no matter what you want from your children or who you would like them to be you have no influence over that. You can guide them and advise them but you cannot change them. My son is only one year old but he has a strong personality and I don't imagine I can do anything about that. If your child is gay and you're not comfortable with it there's nothing you can do. You have two alternatives: clash with them and probably lose them or try and support them and offer the love and understanding that a parent can.
It's OK to be Gay: Celebrity Coming Out Stories, edited by Alison Stokes, is published on 10th October by Accent Press, £9.99. The Kindle version is available to download now, price £5
Join our new commenting forum
Join thought-provoking conversations, follow other Independent readers and see their replies